There are many great warriors in the history of India, whose names are recorded for their valor in history, but their importance has been gradually forgotten with time. There is also one such warrior Tanaji Malusare. Tanaji was the general of the Maratha Empire . Hearing the name of the Maratha Empire, only Shivaji remembers his name, but it was Tanaji Malusare with whose help Shivaji conquered the strong fort of Mughals like Sinhagad.
If it is said in brief about Tanaji, he was a loyal Koli chieftain of the Maratha Empire . He was famous for his childhood friendship and duty with Shivaji. He played the role of Subedar in Chhatrapati Shivaji Maharaj 's objective of establishing a free India of foreign slavery.
| Points | Information |
| --- | --- |
| Name | Tanaji Malusare |
| Birth Date | 1600 AD |
| Birth Place | Godoli Village, Maharashtra |
| Father's Name | Sardar Kaloji |
| Mother Name | Parvatibai |
| Wife Name | not known |
| Famous For | War of Sinhagad |
| Death Date | 1670 AD |
Tanaji Malusare Birth and Family
Maratha warrior Tanaji was born in 1600 AD in Godoli village (Javali taluka) of Satara district of Maharashtra. He was born in a Hindu Koli family. His father's name was Sardar Kaloji and mother's name was Parvatibai. Tanaji was fond of playing with swords since childhood. For this reason, he became friends with Shivaji. Later, Shivaji made Tanaji the commander of his army and the chief Subhadar (fortified) of the Maratha Empire.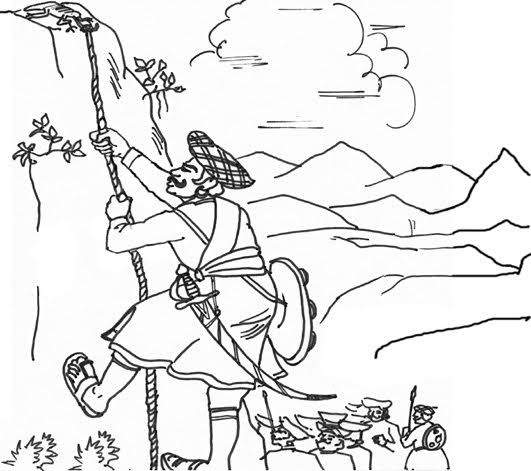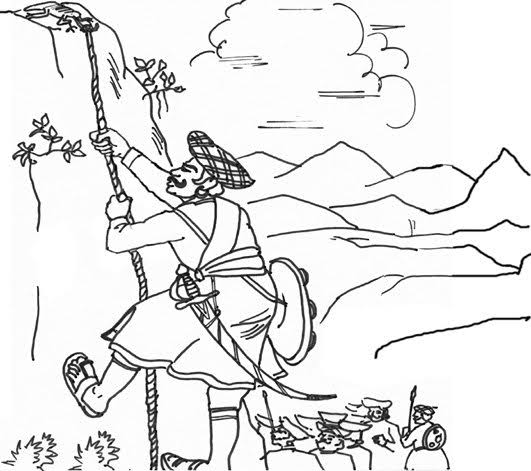 Tanaji Malusare and Battle of Sinhagad by Tanaji Malusare
The war of Sinhagad (Kondhana) makes Tanaji famous in history. This war was fought on 1670. At that time Tanaji was busy with his daughter's marriage, but when he received the news of war from the Maratha Empire , at that moment he left the marriage in the middle and went out on war with his maternal uncle (Shelar Mama). Shivaji wanted to rejoin the Maratha kingdom at any cost. Shivaji tells Tanaji that "Kondhana Fort is now a matter of his honor to free him from the Mughals. If we do not win this fort again, then the world will laughed at us that look, Hindutva can no longer keep its house in its possession. "When Tanaji hears this, he swears that this fort must be liberated from the Mughals. They have a purpose.
The fort of Kondana was naturally built on very contrasting conditions and it was extremely important for Shivaji to win this fort. This fort was protected by 5 thousand Mughal soldiers, whose command was in the hands of Udaybhan Rathore. There was a Hindu by the name Udaybhan, but had become a Muslim by selfishness. There was only one part of this fort which was far from the safety and thinking of the Mughals. It was the western part of the fort protected by high rocks.
During the war, Tanaji decides that he will climb the rocks with the help of Gohpad and enter the fort. Gohpads are made of wood and rope, this goh used to stick to the wall like a lizard and help in climbing the rocks. With this help, many soldiers used to climb the rock in one turn. Tanaji named his Goh Yashwanti.
On the night of the war, Tanaji, with the help of his 342 companions, enters the fort without knowing the Mughals. Tanaji fought fiercely with 5000 Mughal soldiers under the leadership of Uday Bhan, but while fighting, Tanaji is killed by Udaybhan by deception. Revenge of his death, Shelar kills Mama Udayabhan. In the end, this fort is won by Maratha soldiers.
After winning the war, Shivaji gets very sad and says "Garh Ala Pan Singh Galla" ie "Garh came in hand, but my lion (Tanaji) is gone."
Tanaji Malusare Memorials
After winning the fort of Kondana, Chhatrapati Shivaji changes the name of Kondana Fort to Sinhagad in memory of Tanaji. The part named 'Wakadewadi' of Pune city has been renamed as 'Narbir Tanaji Wadi'. Apart from this, monuments have been established in many places in Maharashtra as a symbol of bravery of Tanaji.
On 3 August 1984, out of 4 special postage stamps titled "Forts of India", the 150 paise stamp is dedicated to Sinhagad.
A film made on Tanaji Malusare (Upcoming Movies on Tanaji Malusare)
Famous actor of the Hindi film industry Ajay Devgan has announced to make a film titled "Tanaji: The Unsung Warrior" based on Tanaji Malusare on 19 July 2017. 4 Raut is going to direct this film. Which had earlier made the Marathi film "Lokmanya Ek Yug Purush" based on the life of Lokmanya Tilak. The film will be released in 2019.