Who is Guru Tegh Bahadur?
Guru Tegh Bahadur Ji was the ninth Sikh Guru, often venerated as the 'Protector of Humanity' (Srisht-di-Chadar) by the Sikhs. Known as a great teacher, Guru Tegh Bahadur was also an excellent warrior, thinker, and poet, who wrote a detailed description of the nature of God, mind, body, and physical attachments among other things spiritual. His writings are housed in the sacred text, 'Guru Granth Sahib,' in the form of 116 poetic hymns. He was also an avid traveler and played a key role in setting up preaching centers throughout the Indian subcontinent. During one such mission, he founded the town of Chak-Nanki in Punjab, which later became a part of Punjab's Anandpur Sahib.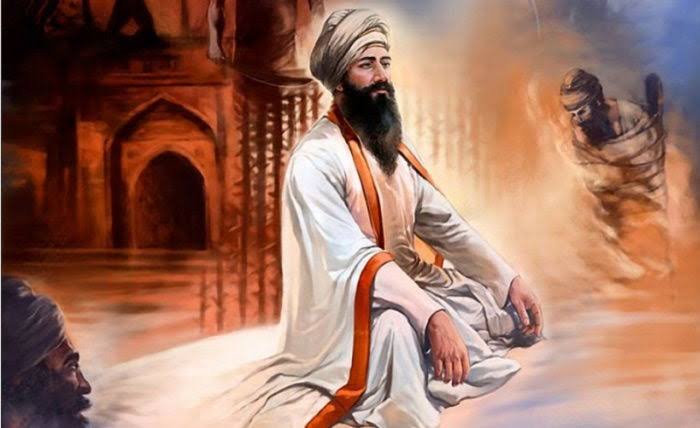 In 1675, Guru Tegh Bahadur was forced by the then Mughal Emperor Aurangzeb to give up his faith and convert to Islam. When he refused, the Sikh Guru was beheaded on November 24, 1675, in Delhi.
Birth: 1 April 1621
Place: Amritsar, Punjab, Mughal Empire
Death: 24 November 1675
Place: Delhi, Mughal Empire
Father: Guru Har Gobind Ji
Mother: Mata Nanaki Ji
Spouse: Mata Gujri Ji
Predecessor: Guru Har Krishan Ji
Successor/Son: Guru Gobind Singh Ji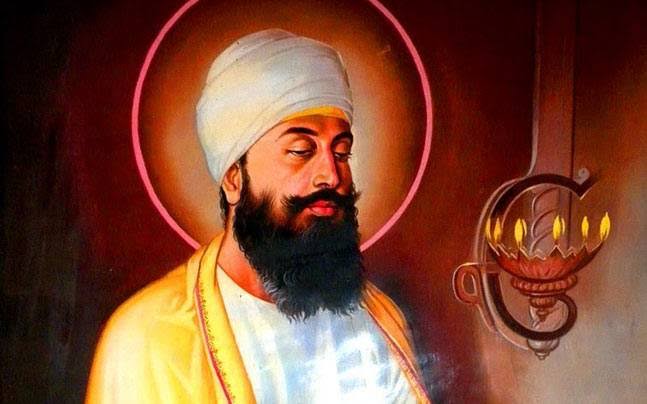 When does Guru Tegh Bahadur's Martyrdom Day fall?
Guru Teg Bahadur Sahib was beheaded in public, in broad daylight in the middle of a public square, in Chandni Chowk, Delhi on November 11, 1675. Guruji was charged with being a stumbling block in the spread of Islam.
What's the History of Guru Tegh Bahadur's Martyrdom Day?
When the then Mughal Emperor Aurangzeb forced the Brahmin scholars of Kashmir to convert to Islam, the Brahmins approached Guru Tegh Bahadur for a solution. The Guru sent them back with a message to Aurangzeb, which stated that the Mughal emperor could convert the Brahmins if he succeeds in converting Guru Tegh Bahadur. A few days after his proclamation, Guru Tegh Bahadur was arrested along with a couple of his followers, namely Bhai Mati Das and Bhai Dayal Das. When the trio refused to convert to Islam despite being tortured, Aurangzeb ordered their execution. While Mati Das was sawn to death, Dayal Das was cast into a huge cauldron of boiling water. On November 24, 1675, Guru Tegh Bahadur was beheaded in Delhi for standing up against the Mughal ruler.
After Guru Tegh Bahadur's execution, the Sikhs became more resilience than ever. Many Sikh temples were built in the memory of Guru Tegh Bahadur and his deceased followers. 'Gurdwara Sis Ganj Sahib' was built in Chandni Chowk, where the Guru was executed. After his execution, the severed head of the Guru was taken back to Punjab by one of his followers named Bhai Jaita. After cremating his head, another Sikh temple was built there. The Guru's sacrifice continues to remind the followers of the Sikh religion to stay true to their faith.
Guru Tegh Bahadur's Martyrdom Day Images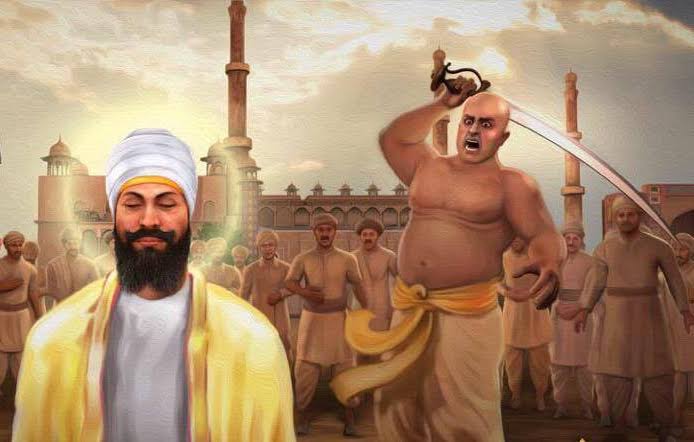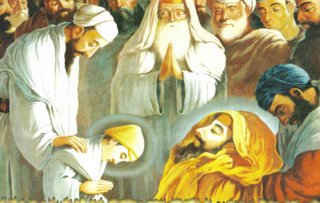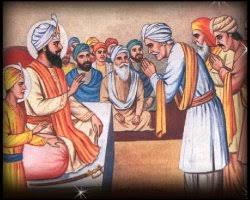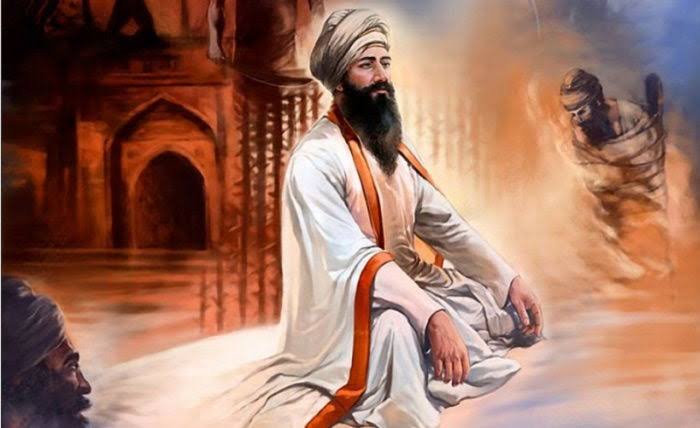 Comments