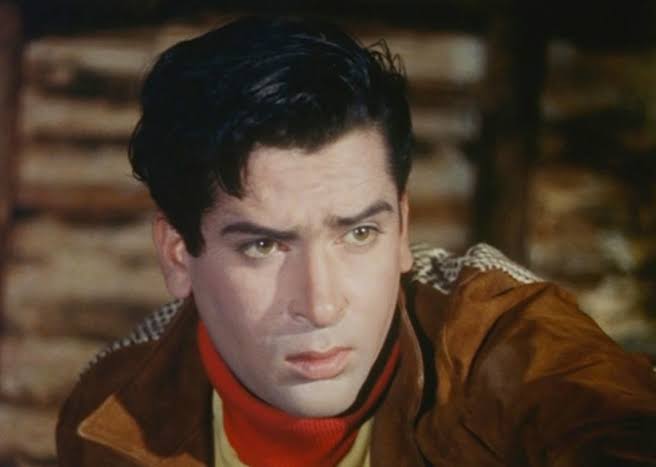 Shammi Kapoor Biography
Shammi Kapoor was an Indian film actor and director. His birth date is 21 October 1931 he was a prominent lead actor in Hindi cinema from the mid 1950 until the early 1970 he made a debut in Tamil cinema with the 1992 crime drama Amaran.His full name is Shamsher Raj Kapoor, he died in 2011.
FAMILY
He was the son of Prithviraj Kapoor and ramsarni Kapoor he was a part of the cinematic Kapoor family. He was the brother of Bollywood showman Raj Kapoor and Grand father of Ranbir Kapoor, Kareena Kapoor and Karishma Kapoor.
He married actress Geeta Bali in 1955 with whom he had a son Aditya Raj Kapoor and daughter Kanchan,in 1965 Geeta Bali died due to smallpox and after 4 years of her death Shammi Kapoor married with Neela Devi. He died on 14 August 2011 due to chronic kidney failure, aged 79.
Career And Awards
Shammi Kapoor debut his career in 1953 with the film "Jeevan Jyoti" after that he came with films Rail ka Dibba, nakab, Laila Majnu,Thokar, Ham Sab Chor Hain, Parwana, Memsahib, Chor Bajar  But none of his any film made him popular.In 1957 he came with "Tumsa Nahin Dekha" opposite Amita and "Dil Deke Dekho" in 1959 attended the image of a light-hearted and Stylish Playboy. 
In 1968 he received the first Filmfare best actor award of his career for Brahmachari, in 1982 he won a Filmfare best supporting actor award of his performance in "Vidhata" shortly before his death he made his last film appearance in Imtiaz Ali'a "Rockstar".
Personal Information
Name – Shammi Kapoor(Shamsher Raj  kapoor)
Father – Prithviraj Kapoor
Mother – Ramsarni Kapoor 
Date Of Birth – 21 October 1931
Died – 14th August 2011 
Other Name – Elvis Presley Of India
Occupation – Actor 
Years Active – 1948 To 2011 
Wife – Geeta Bali (1955-65)
Neela Devi Gohil(1969-2011)
Children – Two