Plastic surgeries gone wrong – Bollywood has advocacy for beauty and has set a different standard for it whatsoever.
No matter how fake it is or how painful, one has to subscribe to that standard and look 'flawless' from every which angle. One needs to sink her teeth into the almost impenetrable beauty levels, so our divas take no qualms in going under the knife.
But not always they succeed, sometimes it's luck or other times it's the selection of a wrong plastic surgeon, but in major times, it's the attempt to leave others behind that makes the doer bear the brunt of a failed surgery.
We will here under discuss about a few actresses whose plastic surgery gone wrong horribly and piqued us lately.
Plastic surgeries gone wrong –
1. Anushka Sharma:
Anushka Sharma went for a lip job and ended up having an awkward duck pout. She appeared in the Karan Johar talk show for the first time after the surgery and faced winds of criticism, even became the butt of jokes after that. She looked cuter before nevertheless. Anushka was in complete denial about the surgery and said it was a temporary lip-plumping deed.
2. Shruti Hassan :
Shruti Hassan was all over the tabloids for getting plastic surgery for her cheeks and nose awhile back. In the initial days of her career she had gotten a nose job.  She claimed to be on a vacation but other sources claimed that she went to go under the knife.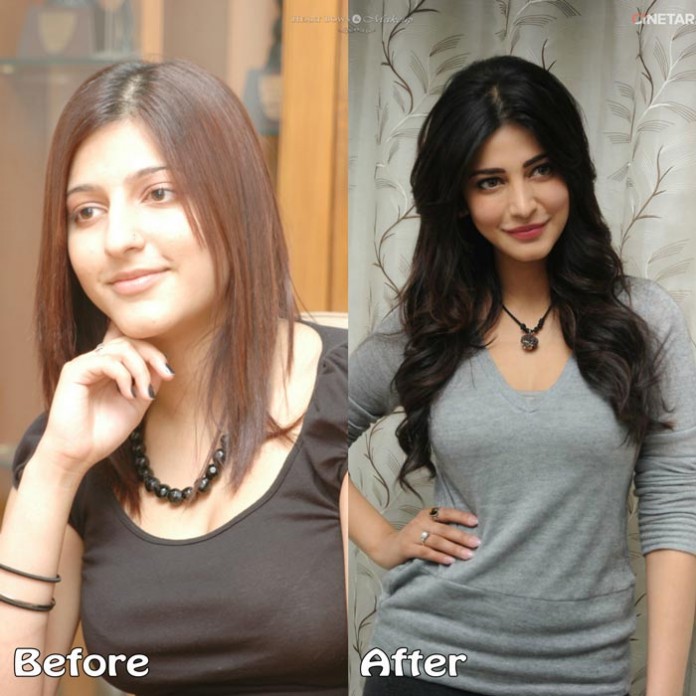 3. Ayesha Takia:
She was cute as a button and her bunging lip job now makes her look like Medusa, the witch. Ayesha Takia has robbed many men off their sleep with her sensuous curves followed by a very pretty face. But she looks not even close to what she used to look before. God knows what she was thinking!
4. Rakhi Sawant:
The motor-mouth of Bollywood is labeled as an item-girl who can be likened with Silicon Valley altogether, thanks to her myriad plastic surgeries. She went under the knife many times for liposuction, chiseling the jawline, nose job, eyelid enhancements and ended up looking like a walking-talking mannequin.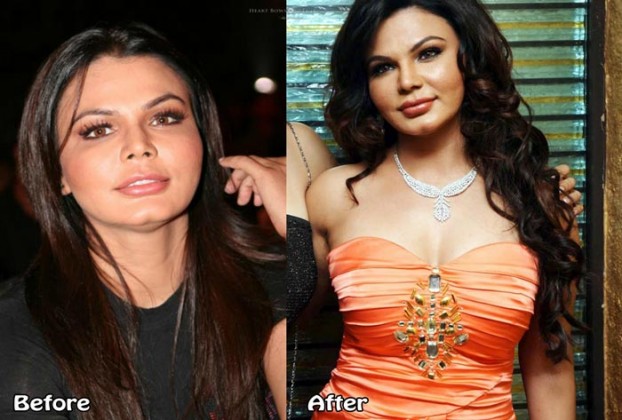 5. Gauhar Khan:
The former MTV VJ and current item girl of Bollywood gone under the knife too for a lip job whose result was horrendous. You will have trouble recognizing her now if compared with her old photos. She had really a beautiful face which made men hold a torch for her but looking at her now only makes us sad. She even had to drop out from a fashion show after the failed lip job.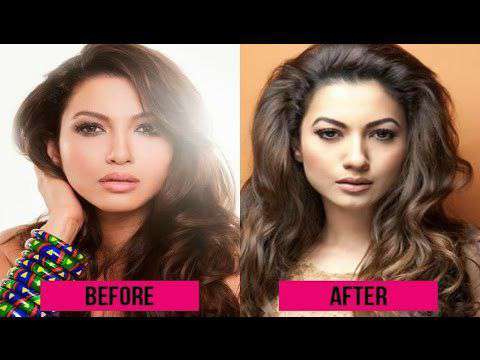 6. Sofia Hyat:
She has dated Rohit Sharma lately and her posts about him brew storm in teacups. However, her disastrous lip job in the pursuit of hogging the limelight didn't pay off well. Her lips ended up looking like unattended pizza dough with ununiformed protuberances.
7. Esha Deol :
She too opted for a lip job but that failed like her Bollywood career. No luck for her anywhere, poor girl!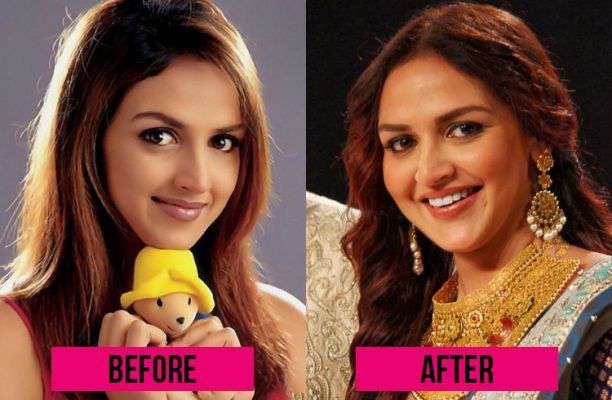 Whether 'Zee News' or 'The Hindu', they never have to worry about funds. In name of saving democracy, they get money from various sources. We need your support to run this website. Please contribute whatever amount you can afford.
Comments