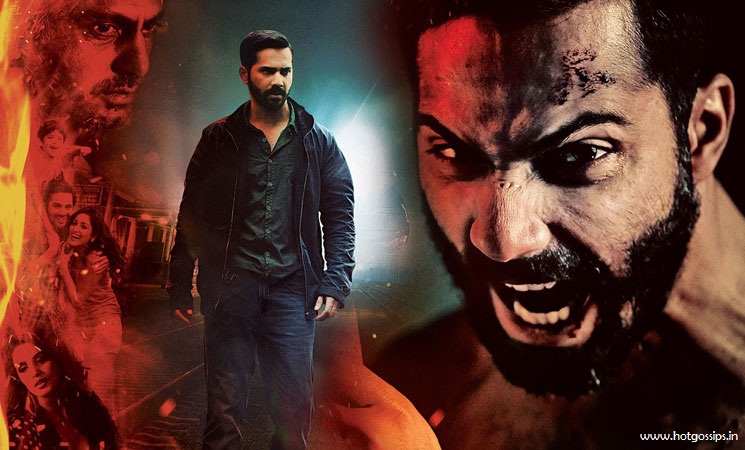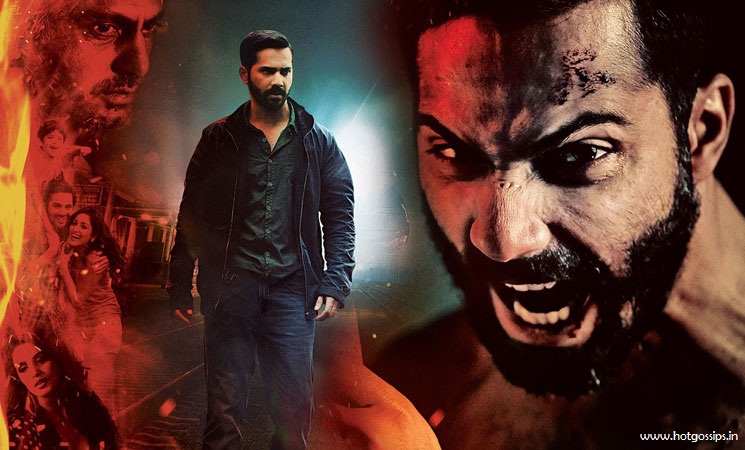 Badlapur the name itself sketches a story line. An evident story line. Well, the movie is far from being evident and predictable, the name has some predictable quotient but the movie on the contrary is quite a treat in itself though in a darker shade. That's where the Director comes to the rescue or rather brings the twist.
The story as the name suggest revolves round a dark patch of event where Varun Dhawan who plays the role of Raghu goes through the most shocking episode of his life when he loses his two most precious possession his wife and son. Nawazuddin Siddiqui plays the character of an antagonist. Raghu is so gripped in the tragic reality of his life that he forgets to live life.
The constant conflict and the thread of tension going on in the lives of these two characters are portrayed in a very alluring and thought provoking manner. One who is the victim and another who is proprietor.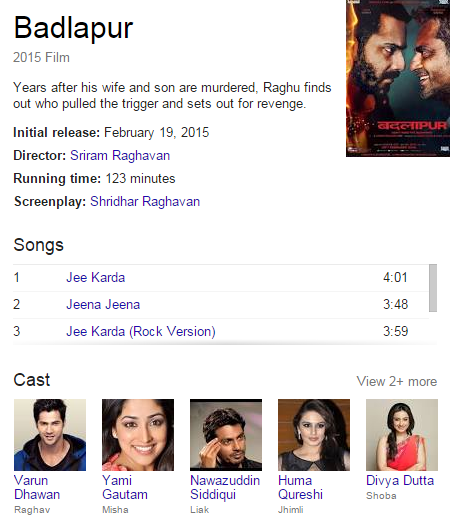 The narrative and dialogues are quite crisp in nature. Nawazuddin Siddiqui plays the character of Laik. The character of Raghu played by Varun Dhawan has been aptly portrayed. Their story in 15 years has been captured and unfolded, their version of thought, their transition, their grief have been depicted in real sense. The whole film does not revolve round any violence trait as contrary to the name but is more of a psychological insight into the life of two characters.
The film is more of a thriller based on psychological intuition and observation.
The script is well written and the performance needs applause. Nawazuddin Siddiqui undoubtedly steals the show but it's a pleasant surprise from Varun Dhawan who has chiseled his acting skills to fit into the character and that surely calls for a lot of thumps up. The screen play surely has shots of intelligent thinking with witty dialogues.
Apart from all this the most gripping attribute which makes the film a must watch is it unpredictability.The title must have pulled many from watching the movie but it's just a paradox
The whole film has a galore of such events and incidents which surely keeps your eye wide open, heart beating and mind doing the entire task about what is in store for the next shot.
That surely calls for a watch.
Writer Director Shriram Raghavan needs applause for the effort. A 4 star is all that the film deserves.
Support Us
Whether 'Zee News' or 'The Hindu', they never have to worry about funds. In name of saving democracy, they get money from various sources. We need your support to run this website. Please contribute whatever amount you can afford.
Comments