Satish Gujral was born in the year 1925 in the pre-partition Punjab, British India. He grew up along with his elder brother Inder Kumar Gujral, who would later go on to become the Prime Minister of India.
Biography
At the tender age of 10, he suffered an illness which fatally impaired his hearing. He developed an interest in painting and started portraying his own thoughts when he was only 14. He spent most of his childhood in Lahore, and thus had to witness the gruesome partition at a very young age. In one of his later interviews, he has said that he witnessed killings almost daily. The impact the partition had on him was so strong that it would later form the basis of his art in the initial stages of his career.
Education
Satish joined the Mayo School of Arts in Lahore in the year 1939 in order to study applied arts. After graduating from the Mayo School of Arts, he moved to Bombay (now Mumbai) in 1944 and took admission at the Sir JJ School of Art. During his stay at the college, which lasted from 1944 to 1947, he came into contact with the famous Progressive Artists' Group of Bombay. However, he found it difficult to agree with their techniques and started looking for modernism in art, with its roots belonging to the Indian tradition. In 1947, a recurring sickness forced Satish to drop out of JJ School of Art and eventually completed his education in the year 1949. He left for Mexico in the year 1952 after he was granted a scholarship from the Mexican embassy. He served his apprenticeship under well-known artists Diego Rivera and David Alfaro Siqueiros.
Satish Gujral's Stint as an Architect
In one of his interviews, he has mentioned about him being bored with art as he felt that he had done everything that he could do with art. Thus in 1968, he ventured into architecture despite the fact that many considered him a fool for doing so, for he hadn't even studied architecture. But soon, he proved his critics wrong when the Belgium diplomats approached him, requesting him to come up with an edifice that would serve as their embassy in India. In 1984, he completed his project and took his critics by surprise, for the building looked astonishing. So much so, that it was later termed as one of the finest buildings of the 20th century in a forum held by international architects.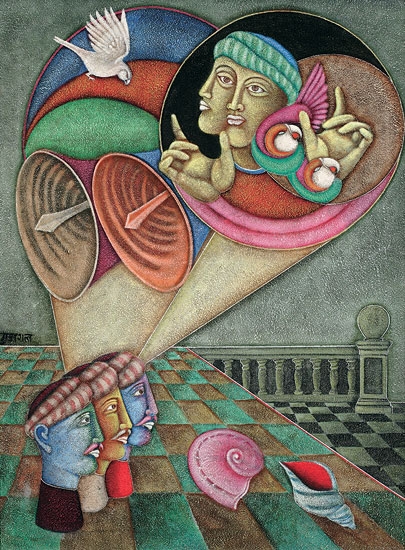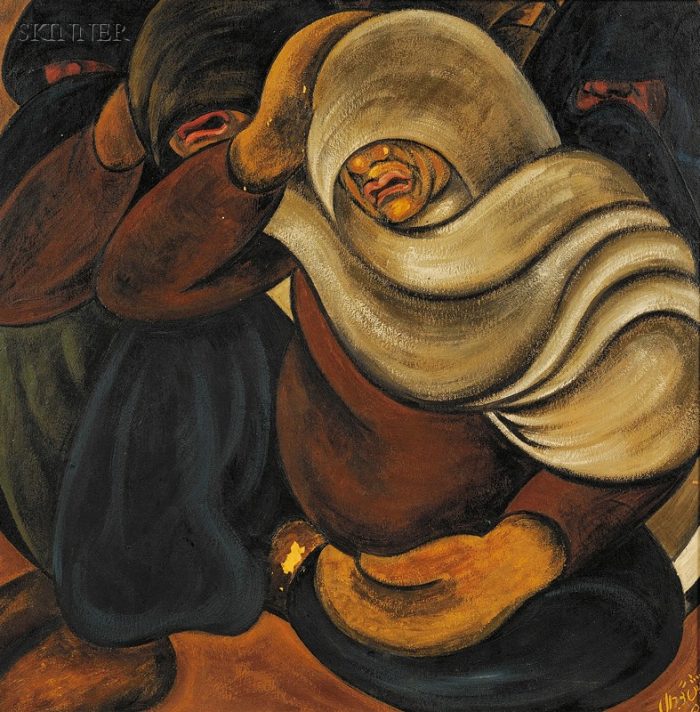 Style 
No matter what the subject matter is, Satish Gujral creates his works after understanding their nuances and the history behind them. This gives the depth of his work and sets them apart from the works of his contemporaries. Like many great artists, Satish too is a master of creating modern art without disturbing its tradition, for there lingers the real beauty of any art.
Recognition
Satish Gujral has received the following awards in recognition of his vital contribution to the field of art:
National Award for Painting – The National Award in the field of painting is considered as one of the most prestigious awards. He has bagged this award twice in his illustrious career so far.
National Award for Sculpture – He managed to bag the National Award for sculpting as well.
State Honor – He was honored by the State Government of Punjab for his impeccable contribution towards art and architecture.
Order of the Crown –The government of Belgium honored him with this prestigious award for his contribution towards architecture.
Padma Vibhushan – In the year 1999, the government of India honored him with the country's second-highest civilian award.
Leonardo Da Vinci Award – This prestigious award was presented to him by the World Cultural Council for his impressive contribution towards offering positive messages to the world through various expressions of art.
International Award for Life Time Achievement – The government of Mexico honored him with this award.
NDTV Indian of the Year – In 2014, he was selected as the Indian of the Year by NDTV, a national media.
Personal Life
Throughout his life, Satish Gujral has had several health issues, but he maintains that his health issues have helped him significantly in giving a totally different perception of life. He says that after each and every recovery, he was forced to make the best out of his life, which translates into his works. His health issues began when he was just 10, affecting his hearing ability. It was only in 1998 he recovered completely and regained his ability to hear after undergoing surgery.
Satish Gujral is married to Kiran and currently lives at his New Delhi residence. Their son Mohit Gujral, who is a prominent architect himself, married Feroze Gujral, a former model and together they founded Gujral Foundation in the year 2008, which is a non-profit trust. Satish Gujral has two granddaughters – Alpana and Raseel Gujral Ansal. While Alpana is a jewelry designer, Raseel Gujral Ansal is an interior designer, who established Casa Paradox & Casa Pop.