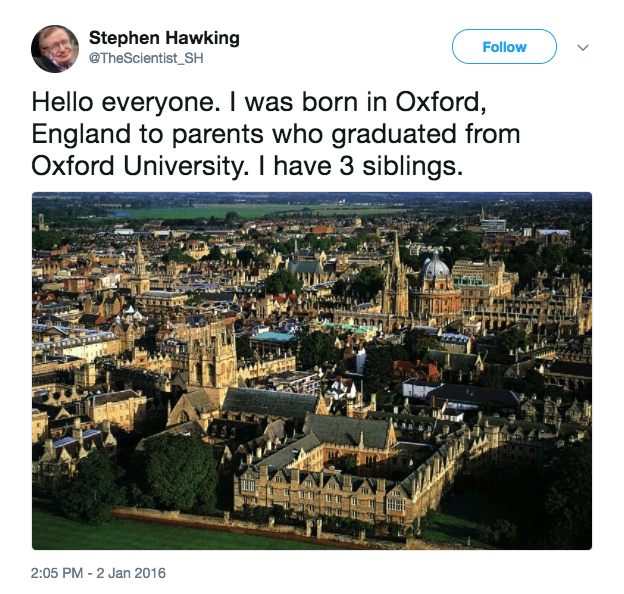 From yesterday everyone is talking about Stephen Hawking . As we all know
the world renowned physicist Stephen Hawking has died yesterday at the age of 76.
He died peacefully at his home in Cambridge in the early hours , his family said.
So we are here with some pics from his twitter account. Lets have a look in some tweets.