The film is making money at the box office despite getting slammed by the critics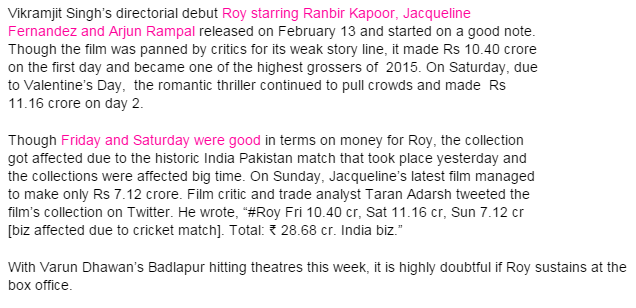 Watch Roy trailer below:
Whether 'Zee News' or 'The Hindu', they never have to worry about funds. In name of saving democracy, they get money from various sources. We need your support to run this website. Please contribute whatever amount you can afford.
Comments