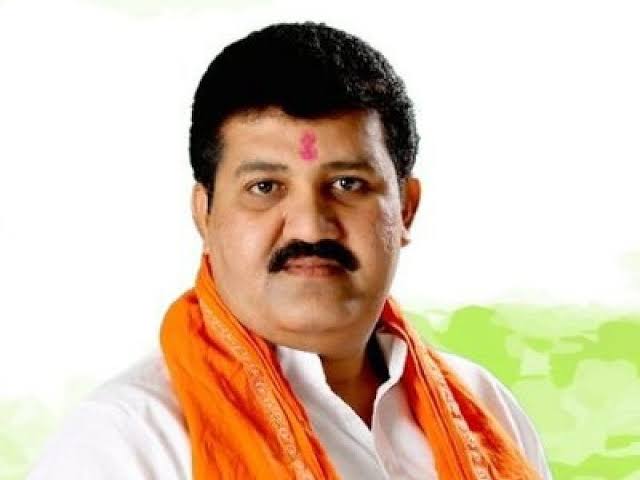 Sanjay Rathod Biography Age,Early Life, Wife, Career, Education, controversy, Personal Information 
Sanjay Rathod is a Shiv Sena politician from Yavatmal District Maharashtra his full name is Sanjay dulichand Rathod he was appointed Maharashtra minister of state in December 2014 he is a member of the 14th Maharashtra Legislative Assembly from Digras Assembly Constituency. 
Early life
He was born on 30 June 1971 in Yavatmal Maharashtra. Hebcompleted his graduation in Arts and Commerce College Yavatmal in 1993,then he completed his post graduation from subhedar Ramji Ambedkar Physical Education College Hinganghat in 1995.
Career
Sanjay Rathore was appointed Maharashtra's minister of state in December 2014 he was given the revenue portfolio. His selection in the 2014 election made him a three term member of the legislative assembly. He was at the time of his appointment as Minister,Shivsena's Yavatmal District President. He was also given responsibility of being Guardian minister of Yavatmal district. 
On 30 December 2019 he was made a cabinet minister.Rathod belongs to the Banjara community. He won 2014 assembly election with record margin of 79864,second highest in Maharashtra. In 2020 he was again appointed as guardian minister of Yavatmal district. 
Controversy
Sanjay Rathore was accused of death of the 23 year old woman named Pooja Chavan in February 2021.Pooja Chavan who hailed from Parli in Marathwada's Beed district died after jumping from an apartment balcony in the Hadapsar area of Pune. Alleged audio clips of phone  conversation between Pooja Chavan and Sanjay Rathod soon went viral. 
Opposition leader DevendraDevendra Fadnavis, former party MP Kirti sumaniya and BJP state women's wing office- bearer Chitra Wagh demanded investigations into the death of Pooja Chavan. On 14 February 2021 Maharashtra chief minister Uddhav Thackeray ordered an investigation into the allegations against Rathod. 
Personal Information
Name – Sanjay Rathod
Born On – 30 June 1971
Birth Place – Yavatmal Maharashtra 
Wife – Sheetal Rathod 
Children – 2
Occupation – Politician 
Party – Shivsena
'$'