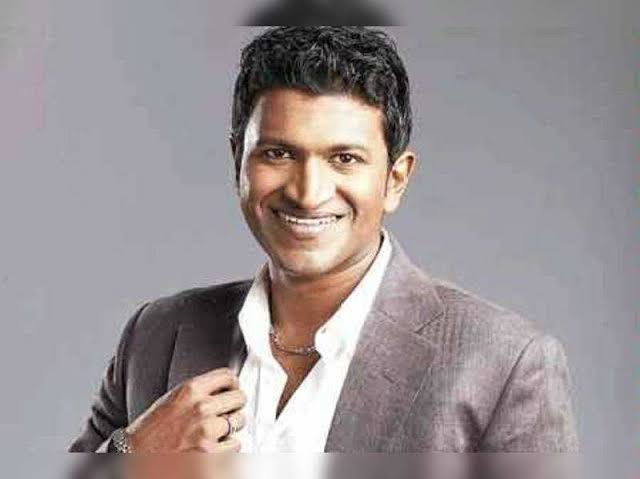 Puneeth Rajkumar Biography,Age Family, Early Life, Education, Career, Personal information
Puneeth Rajkumar is a Kannada Actor. He is a Handsome and hard working leading actor of kannada His movie Rajakumara has broke all the box office records in kannada film industry in 2017 he hosted the famous reality show kannadada kotiydhipathi season 1 and 2 in 2012&2013.
That was aired on suvarna channel. In November 2017,he started PRK production that was an indian music company puneeth Rajkumar is not only a super actor even he is a good singer he sang Taliban Alla Alla song in Appu movie he started his singing career, when he was child.
Education and Family 
Puneeth Rajkumar born 17 March 1975 in Chennai, Tamilnadu india his father's name is Dr. Rajkumar he was also a kannada actor. His mother's name is parvathamma Rajkumar she was a producer and distributor.
Ashwini Revanth is his wife He have to daughter's drithi and vanditha. Shiva Rajkumar and Raghav Raghavendra Rajkumar both are his brother's they are also good actor's in kannada film industry
Career
He made a lot of hit movies like – Chalisuva modagalu, bhakta prahlada, Eradunakshatragalu etc.His milana film successfully rain for 50 days in 137 Centers, 100days in 50 Centers, 200days in 15Centers, 600days in PVR and etc the only film in the world to see a run of 600 day in a multiplex
Awards
* National film award for Bettada Hoovu movie in 1985.
* SIIMA Award for Hudugaru, yaare koogadali And Rana Vikrma
* Filmfare award South for Rana Vikrma
Personal Information 
Name – Puneeth Rajkumar
Real Name- Lohith
Neck Name- Appu
Height- 5'9
Weight- 80kg Approx
Eye colour- Brown
Hair colour- black
'$'