Jayalalithaa Biography:
Jayalalithaa Jayaram, an Indian actress-turned-politician, was a six-time chief minister of Tamil Nadu. She was also the General Secretary of the All India Anna Dravida Munnetra Kazhagam (AIADMK) party. She was sworn-in as the chief minister for a record sixth term on 23 May 2016. Jayalalithaa died in office on December 5, 2016, at the age of 68 years after suffering from a major cardiac arrest. She held the distinction for being the second female Chief Minister of Tamil Nadu. Her followers fondly refer to her as "Amma", meaning mother, and "Puratchi Thalaivi", meaning revolutionary leader. Jayalalithaa, as she was commonly referred to, was a famous South Indian film star before she joined politics.
| | |
| --- | --- |
| Nickname(s) | Puratchi Thalaivi, Amma |
| DOB | Feb 24, 1948 |
| Died | 5 December 2016 (aged 68) |
| Place of Birth | Mandya district, Mysore, Karnataka |
| Political party | Indian Election Symbol Two Leaves.png All India Anna Dravida Munnetra Kazhagam |
| Religion | Hindu |
| Marital Status | Unmarried |
| Education | Matriculation |
| Profession | Actress, Politician, Writer, Dancer |
| Positions held | 6th Chief Minister of Tamil Nadu ( 23 May 2015 – 5 December 2016), (16 May 2011 – 27 September 2014), ( 2 March 2002 – 12 May 2006), ( 14 May 2001 – 21 September 2001), ( 24 June 1991 – 12 May 1996) |
Early Life:
Jayalalitha was born on 24 February1948 at Melukote, Pandavapura taluka, Mandya district, then in Mysore State (now Karnataka) to Jayaram and Vedavalli in a Tamil Brahmin family. She completed her education at Sacred Heart Matriculation School She was fluent in several languages, including Tamil, Arabic, Telugu, Kannada, Hindi, Malayalam and English. She was fond of having dogs as her pets. But after death of Julie, a Spitz, in 1998 she could not bear loss of death of her pets and hence discontinued keeping pet dogs at her home.
Career:  
Film Career: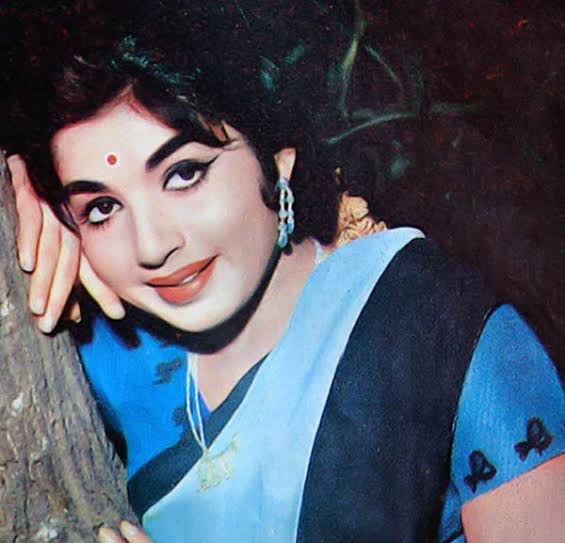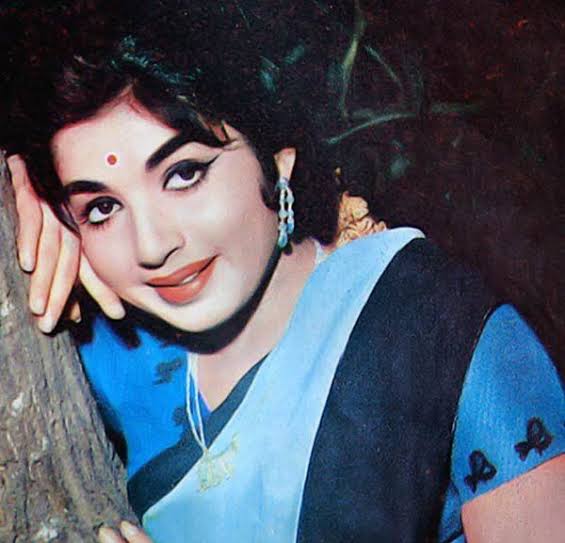 Between 1965 and 1973, Jayalalithaa starred opposite M. G. Ramachandran in a number of successful films, including Aayirathil Oruvan, Kavalkaran, Adimai Penn, Engal Thangam, Kudiyirundha Koyil. In 1973, she acted in Sri Krishna Satya, which won her the Filmfare Award for Best Actress in Telugu.
Political Career:
The actor turned politician J Jayalalithaa started her political career in 1982 by joining All India Anna Dravida Munnetra Kazhagam (AIADMK) under the iconic MG Ramachandran.She was elected as the member of Rajya Sabha in 1984. In the end of the same year, MGR was hospitalised in the US. In the asbsence of MGR, Jayalalithaa has been stripped from several party posts but managed to to win two crucial elections – Lok Sabha and Legislative assemblies comfortably.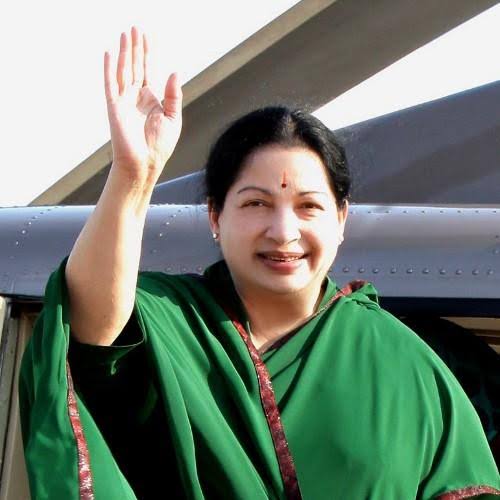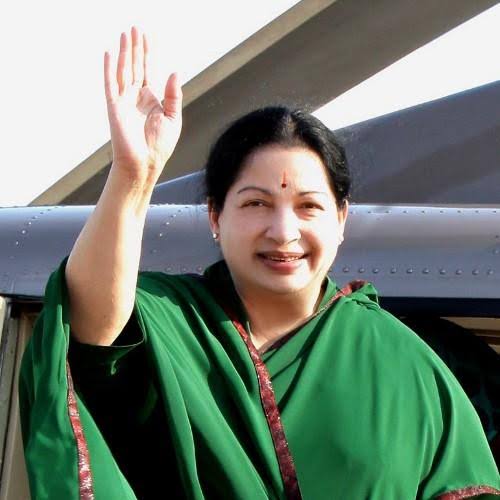 Jayalalithaa led AIADMK-Congress alliance had a sweeping victory in 1991 election.
With 225 seats out of 234 seats, Jayalalithaa became the chief minister for the first time.
She also shares the record of holding the chief ministerial position five times with DMK president M. Karunanidhi. Her followers fondly call her "Amma", meaning mother, and "Puratchi Thalaivi", meaning revolutionary leader.
Death Cause:
 On 22 September 2016, Jayalalithaa was admitted to Apollo Hospitals in Chennai, as she suffered from infection and acute dehydration. Her official duties were handed over to her aide O. Panneerselvam on 12 October. On December 4, she was re-admitted to the critical care unit after suffering a cardiac arrest.  On December 5, the hospital officially announced the death of the chief minister at 23:30 IST. The central government declared a one-day national mourning with the national flag in all government buildings flying at half-mast, while the state of Tamil Nadu declared seven days of mourning.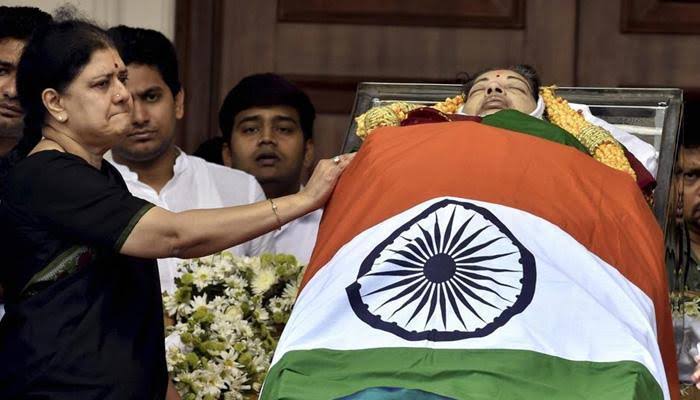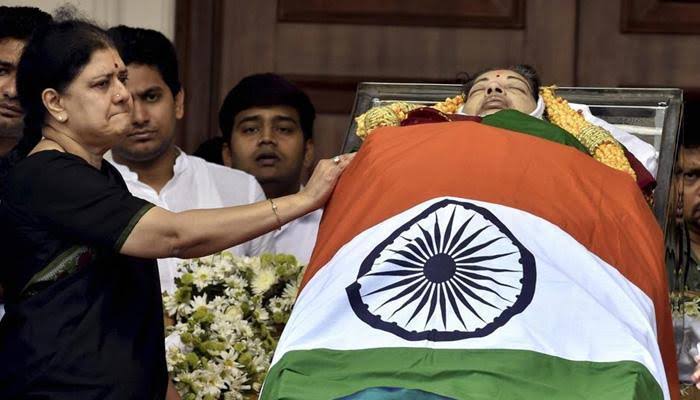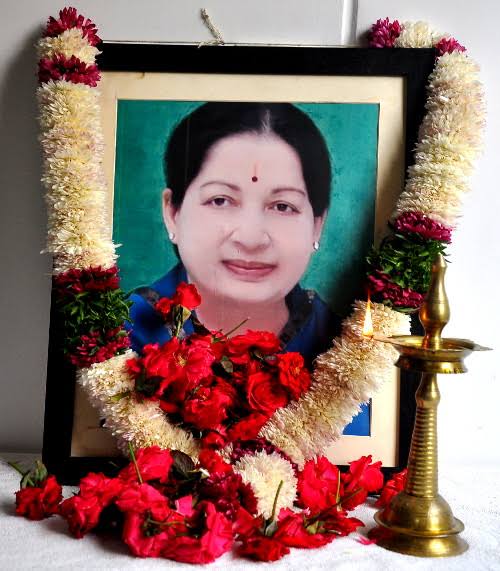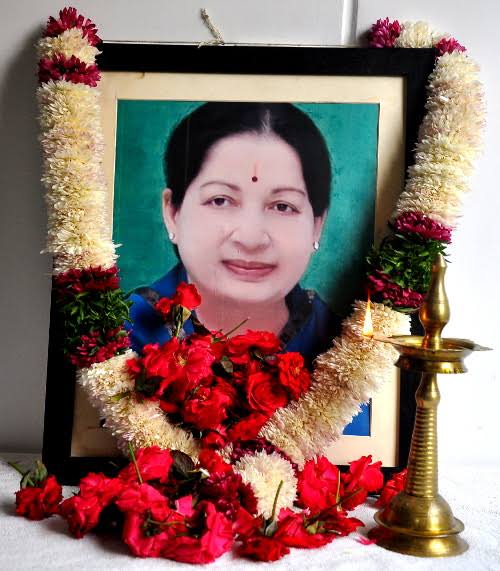 An upcoming movie named Thalaivi is basically a biopic of Jayalalithaa, starring Kangana Ranaut as lead actress and in the role of Jayalalithaa. The movie would be in Tamil, Telugu and Hindi language.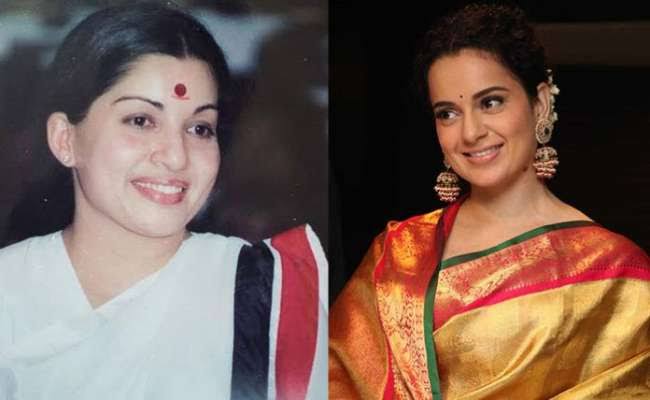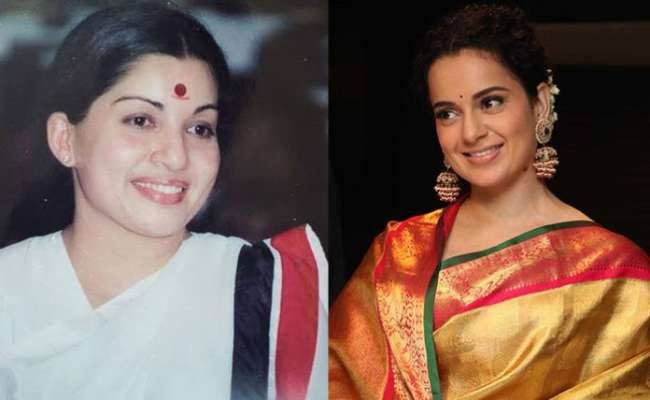 Images