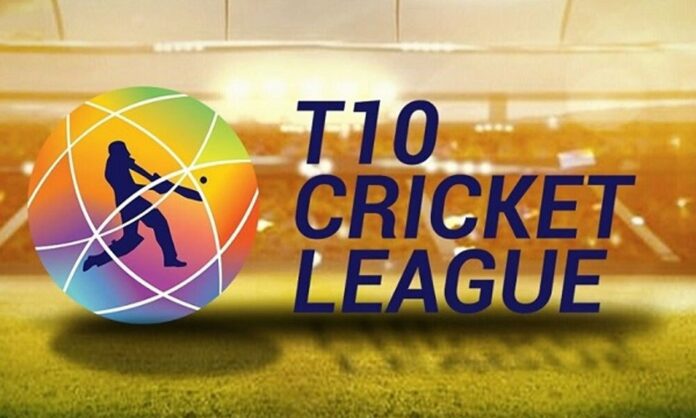 As the name suggests the T10 League is a tournament held in a 10 over per innings format. With newer and shorter formats winning over long drawn out ODIs or test matches, the T10 Cricket League indeed looks promising. Much like new formats, the new fad taking over the world of sports is online betting. India is recently excelling in games other than cricket, especially football and badminton, and thus badminton betting odds is something you might want to take a glance at.
Online betting is a world of its own, with exciting players to bet for, not only to show your support but also earn big. India is blowing up in sports, and playing sports and betting on them online has never been this historically unprecedented before. Now all your favourite players can enjoy your support thanks to a system of well made, safe and convenient online betting sites.
T10 Sports Management owns the T10 League and organises and manages it as well. It was launched on December 14, 2017. It is the first-ever ICC approved ten-over cricket tournament. The first-ever match of the game was played in the Sharjah Cricket Stadium, in the UAE, following support and approval by the Emirates Cricket Board. The Heera T10 league was founded by Shaji Ul Mulk, chairman of Mulk Holdings and it is presided over by Salman Iqbal, owner of ARY group. The International Cricket Council (ICC) sanctioned the league in August 2018.
Two tournaments of the T10 League have already taken place, with a massive audience and player support and interest. The tournament at Sharjah was a 4-day long fiesta, with a lot of fan service in the form that shorter formats bring with them. It included a round-robin and was then followed by the semi-finals and finals. It was broadcast in India by Sony ESPN while it is shown on Ten Sports in Pakistan, Channel 9 in Bangladesh and ARY digital network in the United Kingdom and the United States.
The unique characteristic of the T10 format is the time restriction factor associated with it. Each innings is restricted to a maximum of 45 minutes and the game needs to be completed within 90 minutes. Crossing the time limit carries penalties inflicted on the teams, thus forcing them to finish the game in time.
The teams that played in the first edition of the T10 league, held between 14th and 17th December 2017, include:
Kerala Kings
Punjabi Legends
Team Sri Lanka Cricket
Bengal Tigers
Punjabi Legends
Maratha Arabians
Teams have been changed since then and 2 new teams have also been added. The new teams playing are:
Bengal Tigers
Deccan Gladiators
Delhi Bulls
Karnataka Tuskers
Maratha Arabians
Northern Warriors
Qalandars
Team Abu Dhabi
T10 is here to stay because:
1)   Perfect for the Olympics:
A 90minute T10 format is perfect to represent the game of cricket considering the time crunch that the Olympics has, since games can be held by the clock. This also enables 3 to 4 matches to be played on a single day, thus finishing the tournament within a week. This idea has been supported by players like Joe Root and Eoin Morgan as well.
2)   Better for the crowds:
Shorter formats of the game are crowd pullers. They include impressive power play and mind-boggling fielding and bowling that keeps the audience on their feet, making the game very marketable and profitable.
3)   Brings players to the limelight:
The IPL introduced new players like Rohit Sharma, Bhubaneshwar Kumar, etc. to the foreground, giving them opportunities to shine. T10 also bring new and interesting players to the limelight, and as the tournament gets bigger and more popular, the T10 teams need to focus on more radical and different players who otherwise would not attract attention in ODIs or T20s. One such example is the Irish batsman Paul Stirling, who could not make it big in the IPL, but has attracted a lot of attention in the T10 League.
4)   Backed by international cricket boards:
Following the Emirates Cricket Board backing of the T10 format, ICC was quick to approve of it as well. Other boards were quick to follow suit, and thus the game now has backing from cricket boards of Pakistan and Sri Lanka. This means the game is already blowing up in major cricketing nations across the globe, and it is only a matter of time before it seeps into Australia, England and maybe even India. A Mumbai Premier League in the T10 format would indeed be very interesting.
The T10 format has taken the world by storm and with massive audience support and internationally acclaimed players like Virender Sehwag and Eoin Morgan already playing in the format, the game is sure to scale new heights every year.
Whether 'Zee News' or 'The Hindu', they never have to worry about funds. In name of saving democracy, they get money from various sources. We need your support to run this website. Please contribute whatever amount you can afford.