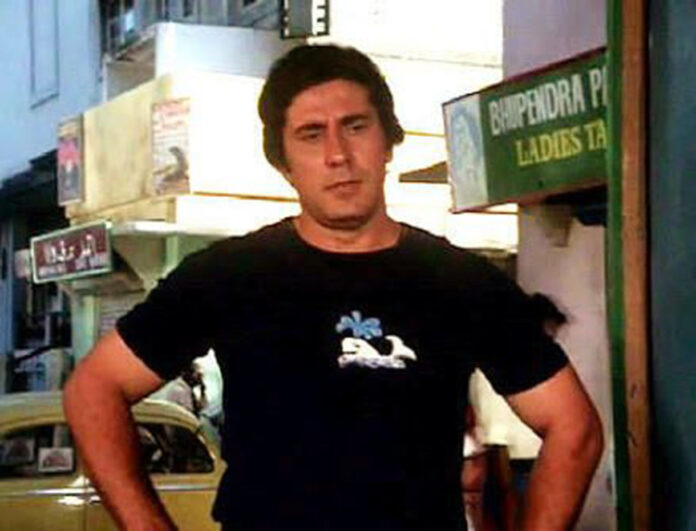 Yusuf Khan Biography
Yusuf Khan, popularly known as Zebisko from Amar Akbar Anthony Movie, was a well-known Indian character actor in Hindi films. Although, Khan acted in 34 movies and remained popular as a rather sympathetic villain through the 1970s and 1980s with films like Amar Akbar Anthony (1977), Muqaddar Ka Sikandar (1978) and Disco Dancer (1982)., he is mostly remembered for his role of Zebisko, the bodyguard of Parveen Babi's character in Manmohan Desai's blockbuster Amar Akbar Anthony (1977).
PERSONAL LIFE AND CAREER
Khan was born in Hyderabad. He came to Mumbai and became a Bollywood actor. He is father of Bollywood actor Faraaz Khan. He also used the screen name Yash Raj (Bombay To Goa) in the early part of his career. His filmography is often mixed up with Pakistani actor Yusuf Khan. He died in 1984 from a massive heart attack.
FILMOGRAPHY
| Year | Film | Role | Notes |
| --- | --- | --- | --- |
| 1969 | Jungle Ki Haseena | Hero | |
| 1971 | Haatim Tai | | |
| 1972 | Bombay to Goa | Boxer | |
| 1972 | Garam Masala | Motu | Uncredited |
| 1974 | Do Phool | Smuggler's Chief | Uncredited |
| 1974 | Duniya Ka Mela | | |
| 1975 | Dharmatma | Bandit | |
| 1976 | Harfan Maulaa | | |
| 1977 | Chhailla Babu | Man who tried to trick Pratap | |
| 1977 | Amar Akbar Anthony | Zebisko | Praveen Babi's bodyguard |
| 1977 | Hum Kisise Kum Naheen | Henchman | |
| 1977 | Parvarish | Mangal's Henchman | |
| 1977 | Chandi Sona | George | |
| 1978 | Vishwanath | Henchman | |
| 1978 | Don | Vikram | Uncredited |
| 1978 | Des Pardes | Goon | |
| 1978 | Muqaddar Ka Sikandar | Seth Paul | |
| 1980 | Dhan Daulat | Goon | |
| 1980 | Aap Ke Deewane | Yusuf | |
| 1980 | Karz | Roxi | |
| 1981 | Naseeb | Zabisco | Don's Son |
| 1981 | Hotel | Abdul | |
| 1981 | Zamaane Ko Dikhana Hai | Maulha | |
| 1981 | Professor Pyarelal | Sammy's Associate | |
| 1982 | Dial 100 | Goon | |
| 1982 | Ashanti | Johnny | |
| 1982 | Khud-Daar | Killer/Molester | |
| 1982 | Disco Dancer | Vasco | |
| 1982 | Main Intequam Loonga | Boxer Gopinath | |
| 1983 | Mangal Pandey | Peter | |
| 1983 | Nastik | Goon | |
| 1984 | Boxer | Goon | |
| 1985 | Bond 303 | Henchmen | |
| 1986 | Inteqam Ki Aag | Henchman | |