Lalit Patidar Life Story
Till date, you must have heard of many diseases, but 13-year-old Lalit Patidar has a disease that causes his facial hair to grow up to 5 cm. Actually, Lalit Patidar living in Madhya Pradesh is struggling with Varwolf syndrome. Due to this rare disease, hair has grown on his face. Lalit has not given up despite a congenital disease.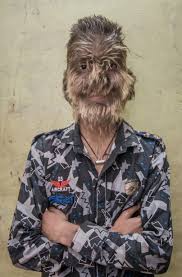 13-year-old Lalit Patidar says that strangers throw stones at me and call him a monkey. I too have accepted my form. Lalit says that I want to join the police force. Lalit says that there was a time when children used to stone me. Used to avoid playing with me, but my family and friends saved me from them and took care. The worst time was when I used to have trouble breathing due to hair and looking right and left. Sometimes I wish I could look like other children, but I can't do anything. So I am happy as I am.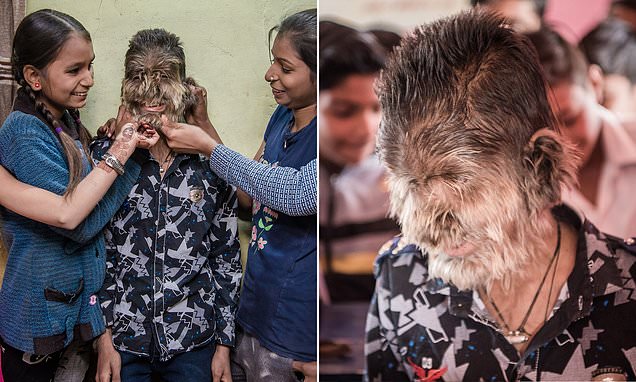 Lalit's mother Parvatbai says that there are 14 people in the family. From birth, she has a lot more hair on her body than ordinary children. The doctor had told that Lalit has congenital Hypertrichosis, a congenital disease and there is no cure. I know it's different, but special for me. Lalit's father Bankatlal is a farmer by profession.
Babulal Makwana, headmaster of Lalit's school, says he has been studying in the school for two years. Performs well in sports with studies. Lalit is loved by everyone in his class. In the early days of school, people were reluctant to talk to Lalit, but gradually everyone started behaving normally.
Congenital hypertrichosis is a congenital incurable disease. After birth, the length of hair on the body starts increasing rapidly and it is about 5 cm. Especially more hair is seen on the face, hands and back. next slide.
Support Us
Whether 'Zee News' or 'The Hindu', they never have to worry about funds. In name of saving democracy, they get money from various sources. We need your support to run this website. Please contribute whatever amount you can afford.