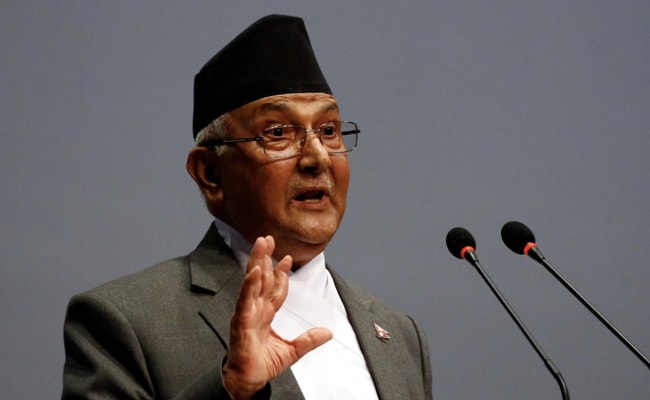 KP Sharma Oli said that Indian experts are trying to hide the facts (File)
Kathmandu :
Fighting through political crisis
Nepal's caretaker Prime Minister KP Sharma Oli has given another controversial statement. Oli claimed on Monday on the occasion of International Yoga Day that Yoga originated in Nepal 2014. Yoga took place in Nepal) and not in India. Oli said that when Yoga came in the world, India did not exist at that time. He was divided into pieces. Oli has said earlier that the real Ayodhya is in Birganj in Nepal and not in the Indian state of Uttar Pradesh. . He claimed that Lord Ram was born in Birgunj.
2014Bus leaving from Janakpur in Nepal reached Ayodhya, CM Yogi welcomed2014
Oli said that when Yoga came into the world, there was no India at that time. At that time India was divided into princely states. Oli made this statement in a program organized on the occasion of Yoga Day in Baluvatar. He also claimed that Indian experts were hiding facts, because then India was divided into pieces. International Yoga Day was started in the year 29 from 21 June . Its resolution was accepted by the United Nations General Assembly in 2014.
Prime Minister Narendra Modi (Prime Minister Narendra Modi then said that 21 June is the longest day in the northern hemisphere and it matters a lot in large parts of the world. is. Oli had earlier said in a ceremony that Ayodhya, the birthplace of Lord Rama, was not in India but in Nepal. Nepal's PM had said that the real Ayodhya is in a village near Birganj, Nepal, where Lord Rama was born. gave a sharp reaction. Along with India, parties from Nepal also raised questions on Oli's claim. Oli, who is facing a rebellion within the Communist Party, has been trying to get political support in Nepal for some time by continuously making anti-India statements. Earlier, Nepal had staked its claim on some areas of Uttarakhand state of India by issuing a new map. In the new map of Nepal, Lipulekh, Kalapani and Limpiyadhura have been described as part of Nepal.