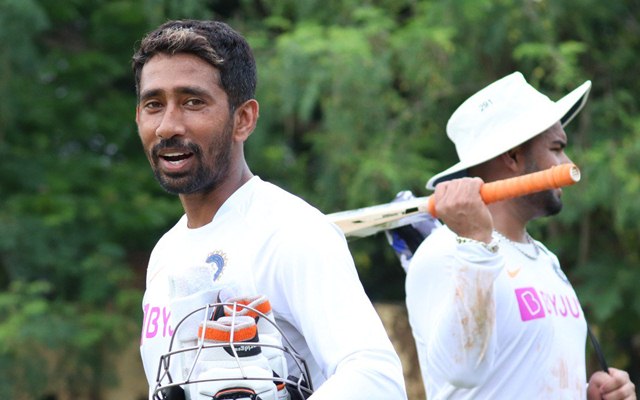 Wriddhiman Saha Biography
Wriddhiman Saha is an International cricket player and in domestic cricket he plays for Bengal. In the Indian test team, he is the first-choice wicket-keeper.
Personal Bio
Full Name: Wriddhiman Saha Biograph
Birthday: October 24th, 1984(36Years)
Height: 5 ft 8 inches (1.76 m)
Hair & Eye colour: Black & Dark Brown
Nationality: Indian
Role: Wicket Keeper, Right hand batsmen
Family Bio:
Marital Status: Married
Wife: Romi Saha
Hometown: Siliguri, West Bengal, India
IPL Career:

For the first three seasons of IPL he played for KKR. In 2014, he was bought by Kings XI Punjab as a wicketkeeper. He become the first player who scored a hundred in the IPL finals. In 2018, he was bought by Sunrises Hyderabad for 1.2 Crores. In 2020 also he was bought by Sunrises Hyderabad for 1.2 Cr again.
Interesting Facts about Wriddhiman Saha
As a child, he was an aspiring F1 Driver. However, his family's financial position was not that good, because of which he had to give up on his dream.
He was involved in Cricket from a young age, he also gave up his college life to purse his training.
WriddhimanSaha's father has played cricket and football in the Siliguri league, but due to financial crisis he could not continue it.
Wriddhiman Saha stats
Wicketkeeper
Career Batting Stats
Right-Handed Batsman
Career Fielding Stats
Wicketkeeper
Whether 'Zee News' or 'The Hindu', they never have to worry about funds. In name of saving democracy, they get money from various sources. We need your support to run this website. Please contribute whatever amount you can afford.