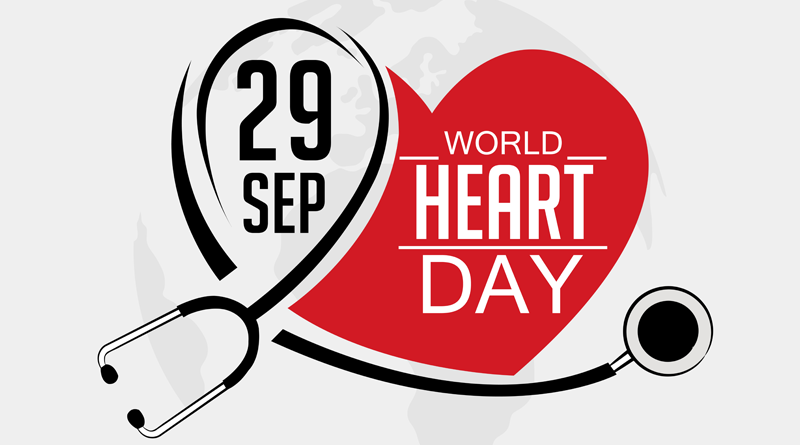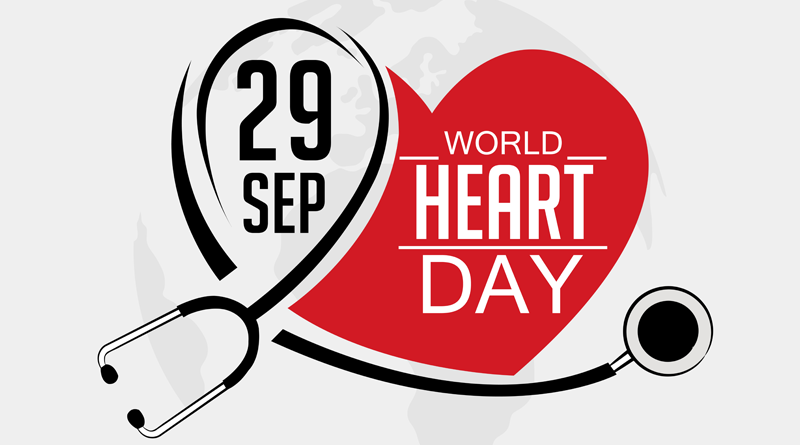 World Heart Day:
Every Year,World Heart Day is celebrated on 29th September. This day was founded on 2000 by World Heart Federation,A Non-Governmental organization based in Geneva, Switzerland.
About World Heart day:
This day was founded to inform and educate the people around the world that heart diseases and strokes are the leading causes of death in the world and also highlights the actions that individuals should take to prevent and control CVD.
World Heart day is a day of global campaign in which individuals, Families and Governments participate in the activities to take charge of their as well as others heart health. It is a chance for the people across the world to take part in the world's biggest intercession against the Cardiovascular Disease (CVD)
Through this Campaign, Together with health organizations such as WHO, World Heart Federation (WHF) unites people all around the world and inspire and drives international action to encourage heart-healthy living across the globe. It aims to educate people that by controlling risk factors like use of tobacco , intake of improper diet and physical inactivity, We can avoid at least 80% of premature deaths from heart diseases and strokes.
What Happens on World Heart Day:
On this day, WHF organizes awareness in more than 100 countries. The Awareness programme includes,
Health Check-Ups
Stage shows and concerts
Public Talks
Sports Events like walks, runs and fitness sessions
Exhibitions
Quotes and Sayings on World Heart Day:
"You live longer and healthier if you have a heart that beats without any complications".
 "Life is more beautiful and more fun when you have a heart that beats right".
 "My Heart,Your Heart".
‍ "Do what it takes to start, to have a healthy heart".
 "Fruits & veggies – more matters".
 "Heart disease let's defeat, Keep a healthy Heart Beat".
 "Put a stop to it before it stops you".
Tweets on the World Heart Day :
Ministry Of Health said that:

As greater goals are achieved through small actions, this #WorldHeartDay make a promise to beat heart diseases with simple efforts in maintaining a healthy lifestyle. #MakeAHeartPromise pic.twitter.com/0yUXsqEJ0x

— Ministry of Health (@MoHFW_INDIA) September 29, 2018

Sachin Tendulkar tweeted that:

Nothing's more precious than human life. On this #WorldHeartDay, I bat for @CSI2018Mumbai and @MCGM_BMC's Sudden Cardiac Arrest Awareness Initiative and pledge to learn Hands-Only CPR. Lend your hands to save a heart today.

— Sachin Tendulkar (@sachin_rt) September 29, 2018

All India Mahila Congress said that:

#WorldHeartDay raises awareness about cardiovascular diseases, which are the biggest cause of death & also promotes preventative measures to reduce the risk of cardiovascular diseases. So this day, make your heart a promise to staying active & start living heathy lifestyle.

— All India Mahila Congress (@MahilaCongress) September 29, 2018
Whether 'Zee News' or 'The Hindu', they never have to worry about funds. In name of saving democracy, they get money from various sources. We need your support to run this website. Please contribute whatever amount you can afford.
Summary
Article Name
World Heart Day Importance,Significance,Events,Quotes and Tweets 2018
Description
Every Year,World Heart Day is celebrated on 29th September. This day was founded on 2000 by World Heart Federation.
Author
Publisher Name
Publisher Logo