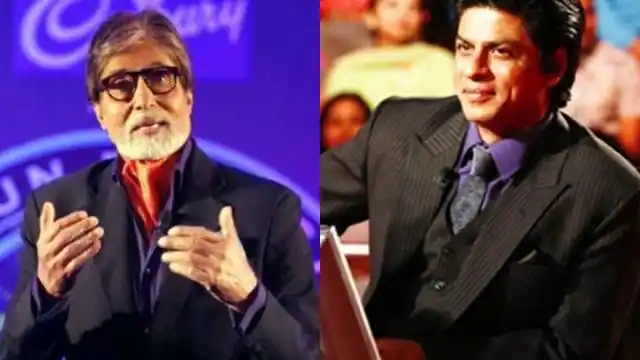 'Kaun Banega Crorepati' It's been years. Its first episode aired on 3 July 08. From the show Amitabh Bachchan debuted on the small screen. After that he changed the value of TV. So far this show 13 Seasons are shown. Except for one season, the rest is hosted by Amitabh Bachchan.
didn't like Shahrukh Khan
2007 by Amitabh Bachchan The show was refused, after which season 3 was hosted by Shah Rukh Khan. Makers expected that this time too the show would be equally a hit but it did not happen. The TRP ratings of the show dropped and the audience was not ready to accept Shah Rukh Khan as the new host. After which Amitabh Bachchan was brought back again in the next season.
Both were compared
20 In an interview, the producer of the show Siddharth Basu talked about the flop of the show with Shahrukh Khan. Siddharth Basu from The Indian Express said that 'the thing that didn't work with Shah Rukh Khan was his comparison with Amitabh Bachchan. I think Shah Rukh did it in his charm and witty style. As far as I know, the show got good ratings. We have done three shows with Shah Rukh Khan and I think he is one of the most natural hosts on TV who thinks for himself.
Difficult to match B's charisma
Siddharth believes that Amitabh's It is still difficult to equate to charisma. He said, 'Let's face it too. Amitabh Bachchan will always be the ABC of KBC. It is a big deal to take his place in the show.'
Amitabh did not want to do the show Let us tell you that Amitabh Bachchan was hesitant to do this show at first because he always wanted to be a film actor. Later, the KBC team took him to London where he was shown shooting for the original show Who Wants To Be A Millionaire. Then he agreed to do the show.