45 years ago, the Indian Parliament implemented "AFSPA", the Armed Forces Special Power Act of 1958. Afspa was implemented on September 1, 1958 in the northeast of India, including Assam , Manipur , Tripura , Meghalaya , Arunachal Pradesh , Mizoram and Nagaland , the group of these states is known as seven sisters. It was implemented to prevent violence in North-Eastern states other than the Indian Union. Later Punjab and Chandigarh also came under this Act in 1997.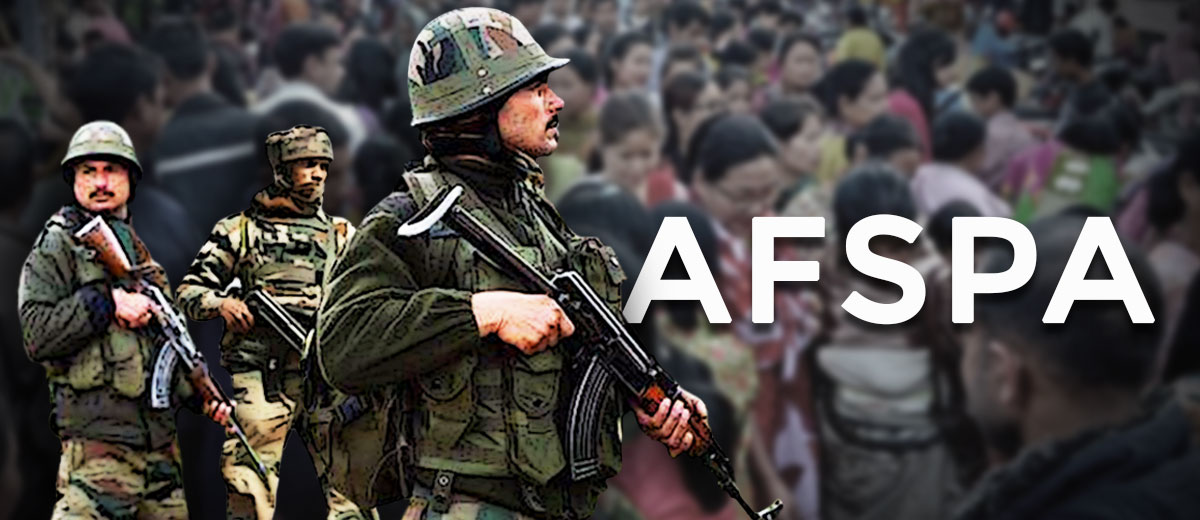 Features of AFSPA
The state or central government has the right to declare any Indian region as "disturb".
When differences arise between communities on the basis of differentiation of ethnic, language, religious, regional groups, caste in any area, if there is a trouble, then the central or state government declares that area as "disturb
Act of 1976, after the declaration of the "disturb" area, there is a special force deployment for at least 3 months.
Rights of AFSPA
After the warning, if a person breaks the law, then the force can be used by a special force of the Armed Forces until the suspect dies.
The officer can destroy a shelter or structure from which there is a threat of weapon attack.
Armed forces can arrest any unidentified person without any warrant.
The officer can search the person, property, weapon or bullets, without any warrant inside the house and they can use force for it.
If a person is arrested then he has to be present in neighboring police station with reason for his arrest, why he was arrested
State under AFSPA
Assam
Nagaland
Manipur (excluding municipal area Imphal)
Arunachal Pradesh (up to 20 kilometers belt of only the tirap, Changlong and Longing district and Assam border)
Meghalaya (limited to 20 km belt from Assam border)
Jammu and Kashmir
Whether 'Zee News' or 'The Hindu', they never have to worry about funds. In name of saving democracy, they get money from various sources. We need your support to run this website. Please contribute whatever amount you can afford.
Comments