Vikram Batra Biography
Check out Captain Vikram Batra biography, birthday, age, family, wiki and some lesser known facts about his contribution to Indian victory in Kargil war in 1999.
Captain Vikram Batra was martyred on July 7, 1999, while leading a troop in the Kargil War.
Today is the 18th death anniversary of Captain Vikram Batra, a Param Vir Chakra winner who led a troop and lost his life in the Kargil War.
Here are a few things to know about the valiant soldier.
Who is Vikram Batra?
Vikram Batra was an officer of Indian Army born on September 9, 1974, in Palampur, Himachal Pradesh.
He got his primary education from his mother, and then went to DAV public school. He was known for his sport skills in school and also played table tennis at national level.
At college, he joined the National cadet corps (NCC), and then began his journey to serve the nation.
After Batra joined the India Military Academy, he was commissioned as a lieutenant.
At the young age of 24, Batra lost his life in a battle of the Kargil War against Pakistan. He was posthumously awarded the prestigious Param Vir Chakra.
SHOP ON AMAZON
Death
Batra's first posting was in the town of Sapore in Jammu and Kashmir's Baramulla district. He was in line to be shifted to Shahjahanpur in Uttar Pradesh.
But then, came the 1999 war, and Batra was deployed in Kargil, Jammu and Kashmir.
On June 19, Captain Batra's troop snatched point 5140 from right under Pakistan's nose during heavy shelling. This point was very important for Indian Army's victory in the war.
In the early hours of July 7, he was commanding a mission to rescue an injured officer during which he pushed aside his Subedar, asking him to step aside because he has children.Moments after taking the Suberdar's place, Batra was killed.
Mortally wounded, Vikram died after completing the mission in a manner that he made his name alongside some of India's greatest military heroes. His comrade in battle, Captain Anuj Nayyar, had also died while clearing enemy bunkers. By morning, India had recaptured Peak 4875 (now called Vikram Batra Top) but lost 2 of her bravest sons.
At Vikram's funeral, his grief-stricken mother said, "Maybe there was a reason why God gave me twins — one he had marked for the country and one for me."

GL Batra, father of Capt Vikram Batra, being honoured on the occasion on 10th anniversary of Kargil War in Drass.
Captain Vikram: The fearless Hero
After capturing point 5140, Captain Vikram volunteered for the next mission to recapture point 4875, which was 17,000 feet above the sea level and 80 degree steep.
He used the slogan "Ye dil maange more" to communicate mission successes.
Batra was known in his regiment for his courage and valour. He was often referred to as "Sher Shah" in the intercepted messages of the Pakistan Army.
In the 2003 movie, LOC Kargil, which was made as a tribute to the soldiers of the Kargil War, Abhishek Bachchan's character is said to have been based on Captain Batra
He once said to a friend, "I'll either come back after raising the Indian flag in victory or return wrapped in it, but I will come for sure."
21st Martyrdom Day/Anniversary
Today (July 7) is the 21st death anniversary of our hero of the Kargil war 1999, Captain Vikram Batra, who sacrificed his life for India while fighting Pakistani intruders and recaptured Peak 4875 (now called Vikram Batra Top). After the Kargil war, Captain Batra was posthumously honored with Paramveer Chakra, India's highest military award.
Movie : Shershaah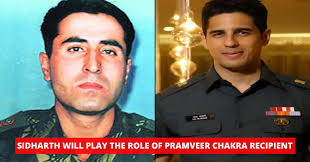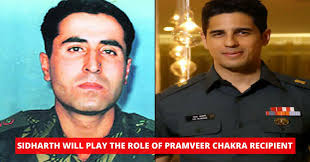 Captain's life is being made into a film titled Shershaah. On the Army officer's death anniversary, team Shershaah paid a tribute to the brave soldier in the form of a special video.
Sharing the video on Twitter, Sidharth Malhotra, who plays the role of Captain Vikram Batra in Shershaah Movie, wrote, "Salute to the Indian army for their undying service to the nation and To our Kargil hero #VikramBatra who laid down his life today, 21 years ago."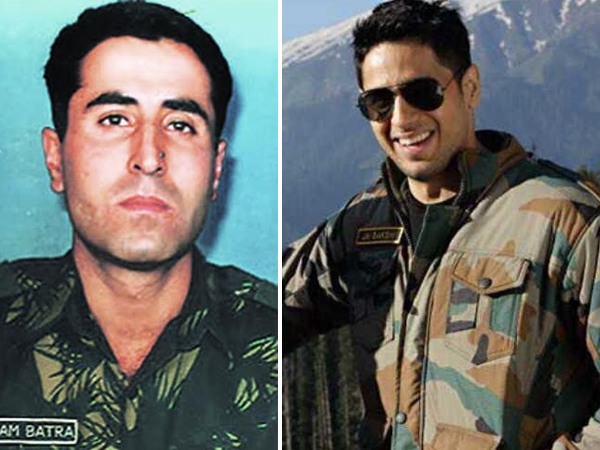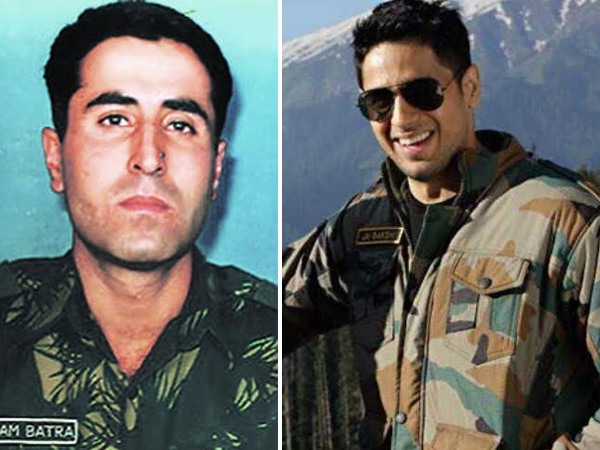 Salute to the Indian army for their undying service to the nation and To our Kargil hero #VikramBatra who laid down his life today, 21 years ago. pic.twitter.com/Uf5q9ykAFc

— Sidharth Malhotra (@SidMalhotra) July 7, 2020
Bio/Wiki
Name- Captain Vikram Batra
Award-Param Vir Chakra (Awarded for Kargil war,1999)
Contribution- Fought bravely against Pakistan's Army in Kargil War (1999)
Nicknames
Battalion- 13 JAK Rifles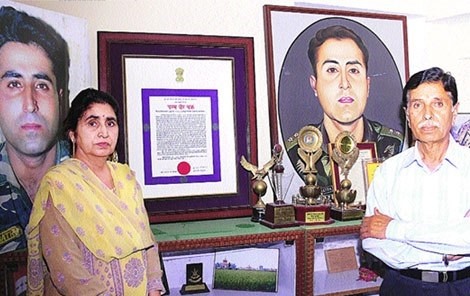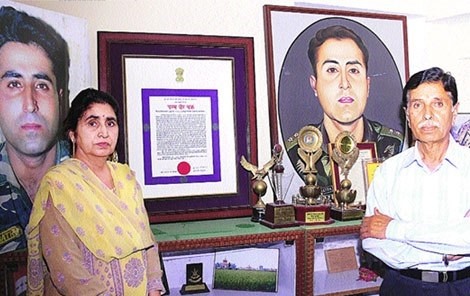 Age
Captain Vikram Batra martyr at the age of 24 years for our nation in Kargil war of 1999.
Personal life
Important dates

Birth- 9th September, 1974
Death- 7th July, 1999

Important places

Place of Birth- Palampur, Himanchal Pradesh
Place of Death- Point 4875, Kargil, Jammu & Kashmir

Education

Institutions-

DAV Public School, Palampur – Middle School
Kendriya Vidyalaya, Palampur – Senior Secondary
DAV College, Chandigarh – B.Sc in Medical Sciences

Educational qualifications- Graduate | Qualified CDS examination

Family

Father- Girdhari Lal Batra (Govt. School Principal)
Mother- Kamal Kanta Batra (School Teacher)
Gf -Dimple Cheema (MA English)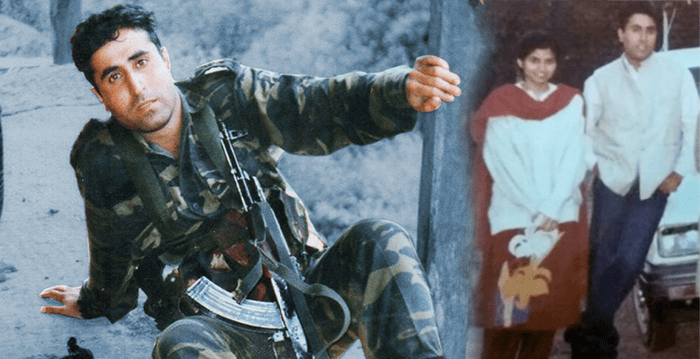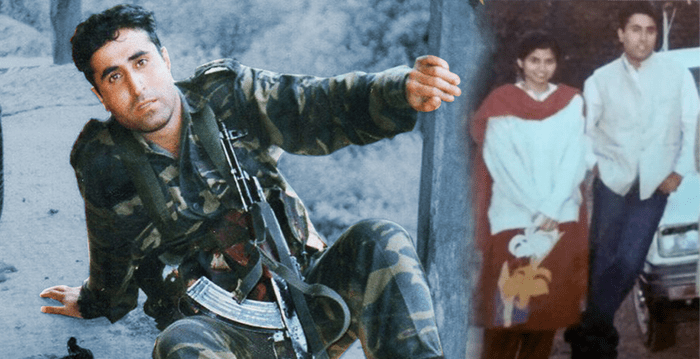 Siblings-

Sisters – Seema and Nutan Batra
Brother – Vishal Batra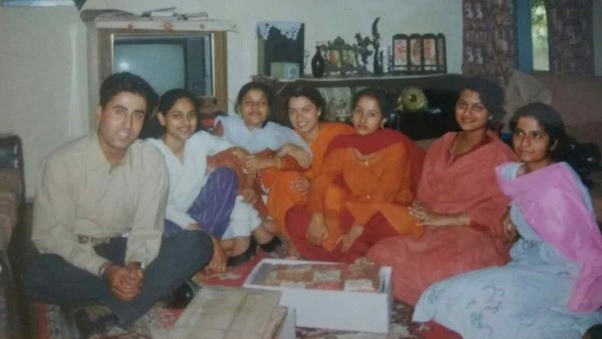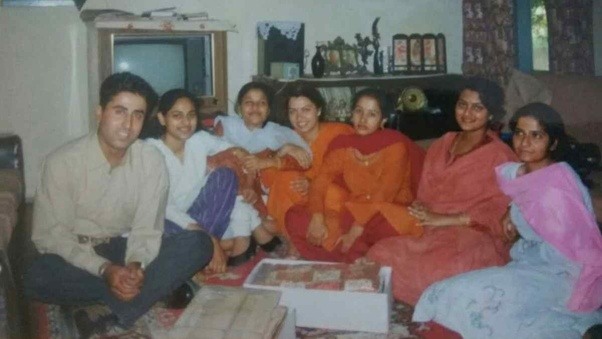 Tag: Vikram Batra Biography, Age, Wife, Movie, Family, death anniversary and More