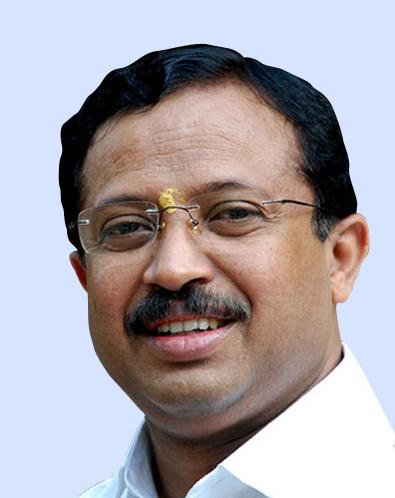 Vellamvelly Muralidharan is an Indian politician from Kerala representing the Bharatiya Janata party and the current Union Minister of state of external affairs and parliamentary affairs.He was the eighth State president of Bharatiya Janata party in Kerala. He is also a member of parliament in the Rajya Sabha, the Upper house of the Indian Parliament.
Early Life And Education
Muralidharan was born on 12 December 1958 in Kerala, India. He is 62 years old. He completed his education from Kerala in 1998. Muraleedharan married Dr K.S Jayasree who is currently a Sanskrit lecturer at Sree Narayana College nattika at Kozhikode. The couple doesn't have any child.
Career
Muraleedharan was closely associated with Akhil Bharatiya Vidyarthi Parishad right from his school days. He began his political activities during the days of national emergency that gripped India from June 1975 to March 1977. In 1978 he was the Taluk president led ABVP in Thalassery. He became the Kannur district secretary in 1979 and the state joint secretary of ABVP in 1980.
Muralidharan left for Mumbai when he was appointed all India General Secretary of ABVP from the term 1994 to 1986. Muralidharan former entry into the fore of the BJP took place during the 1998 Lok Sabha elections. He was deputed to assist venkaiah Naidu at the BJP Central election control room at New Delhi. In 1999 Murlidharan was appointed vice chairman of Nehru Yuva Kendra under the department of youth affairs and sports Government of India. In 2004 he was appointed at the national convenor of the NGO cell of BJP. In April 2018 he was elected to Rajya Sabha from Maharashtra. Currently he is the state incharge of Andhra Pradesh BJP.
Personal information
Name – V Muralidharan
Born – 12 December 1958
Birth Place – Kerala
Occupation – Politician
Political Party – Bharatiya Janata Party Wife – Jayasree
Current Position – State Incharge Of Andhra Pradesh