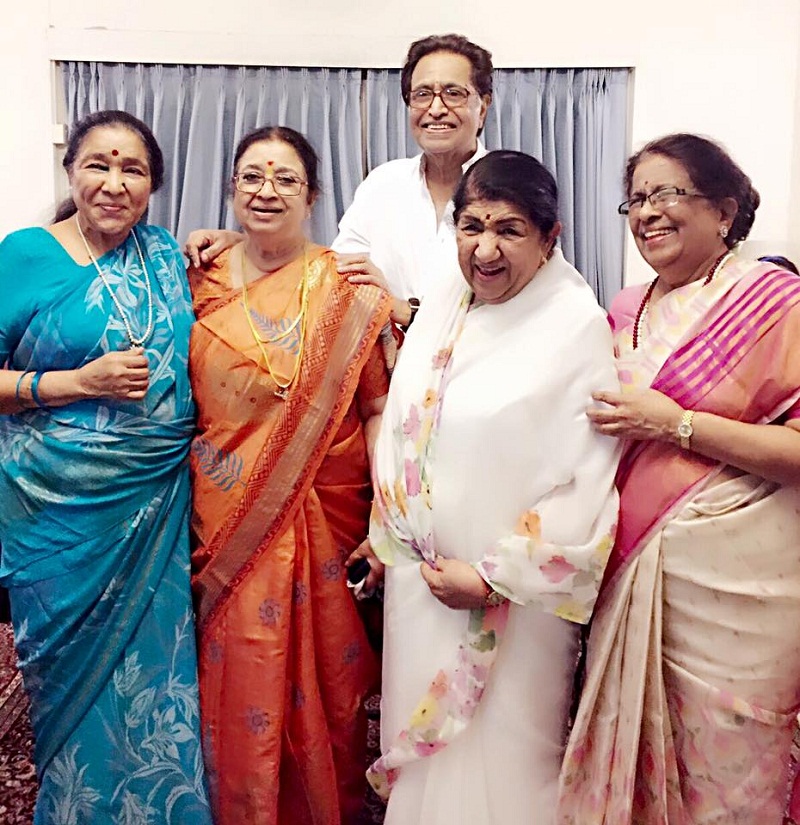 Usha Mangeshkar Biography
Usha Mangeshkar was born on 27th January 1935 in Mumbai, Maharashtra, India. She is a famous Indian Playback Singer who has sung in many languages like Hindi, Marathi, Nepali, Kannada, Bengali, Bhojpuri and Gujarati.
Personal life
She is the second youngest child of Pandit Deenanath Mangeshkar and Shevanti (Shudhamati). She is the youngest sister among Lata Mangeshkar, Asha Bhosle and Meena Khadikar, and elder to her music-director brother Hridaynath Mangeshkar. She came into the spotlight as a playback singer after singing some devotional songs for the low-budget movie Jai Santoshi Maa (1975), which became an all-time blockbuster. She was nominated for the Filmfare Best Female Playback Singer award for her song "Main to Aarti" in that film. She sang the same songs for that movie's remake in 2006.
Career
Usha has a strong interest in painting. She is known for her famous song "Mungda" and songs for the Marathi movie Pinjara.
She had also produced musical drama Phoolwanti for Doordarshan.
Awards and nominations
BFJA Awards for Best Female Playback Singer for Jai Santoshi Maa (1975)
Nominated for Filmfare Award for Best Female Playback Singer for the song "Main to Aarti" from Jai Santoshi Maa (1975)
Nominated for Filmfare Award for Best Female Playback Singer for the song "Mangta Hai To Aaja" from Inkaar (1977)
Nominated for Filmfare Award for Best Female Playback Singer for the song "Humse Nazar To Milao" from Ikraar (1980)