It is not every day that you meet someone whose spouse is a famous sportsperson, whose elder daughter is one of the highest-paid actresses rubbing shoulders with the A-Listers in Bollywood & younger daughter is a professional golfer and yet hold their own as an individual. Ujjala Padukone is just that and more! Even though her father has been the celebrity, actress Deepika Padukone says her mother Ujjala inspires her the most as she is the backbone of the family.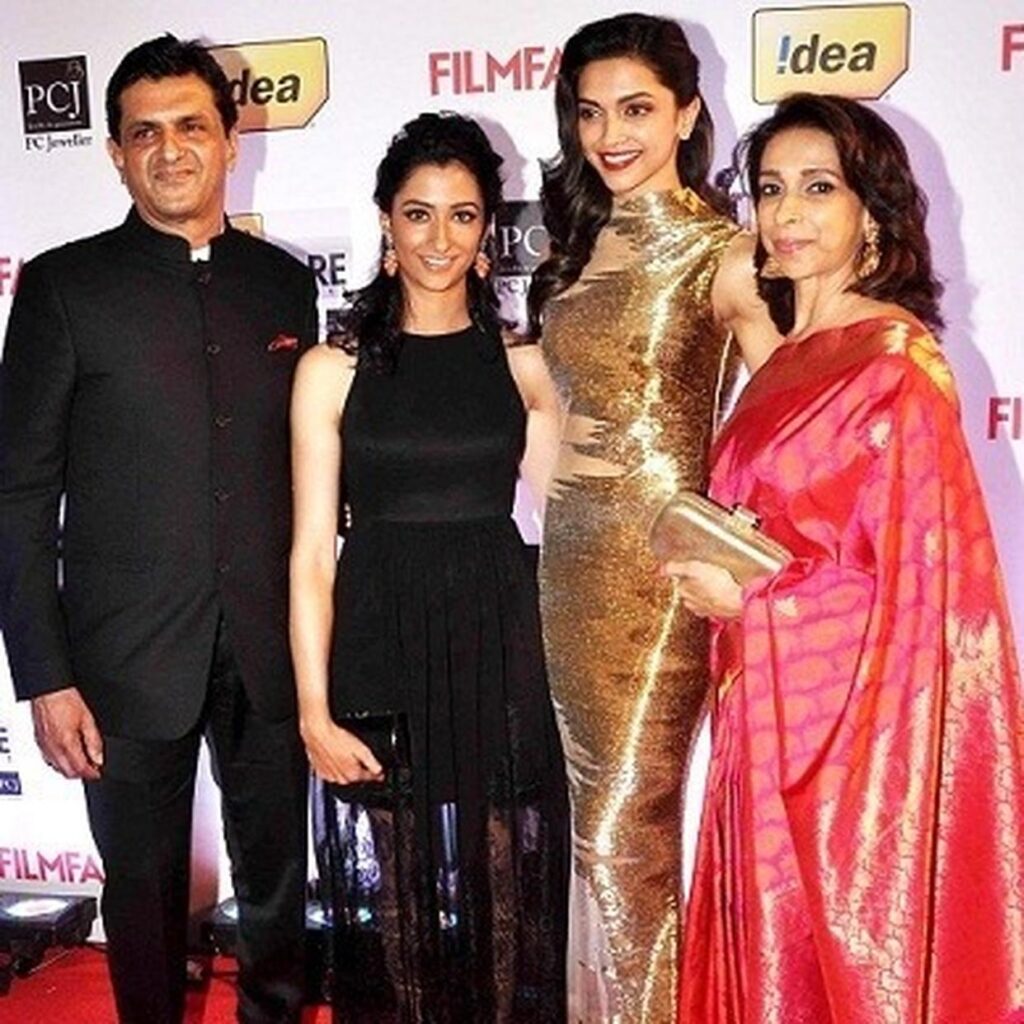 Biography
Quick Introduction :
Ujjala married Prakash in a traditional Indian arranged marriage as both families belonged to the same community and a similar background.
The couple resides in Bangalore along with their younger daughter Anisha Padukone while Deepika has a flat in Mumbai.
Ujjala has never been in the spot light and has worked as a travel agent.

Interesting & Fun Facts :

With a keen eye for fashion, Ujjala comes across as extremely stylish and is also someone Deepika looks up to for fashion advice.
It is reported that Ujjala believes in keeping one's look simple and it has influenced Deepika as she loves dressing up in whites, beige, cream and pastel colors.
Ujjala in an interview claims as a mother of two daughters she is extremely worried about her daughters' safety when they are traveling all over the world and in the country.
Few years back, Ujjala realized that Deepika was in depression due to mental and physical stress even though she initially thought it was due to dating issues.
She is very vocal about the fact that parents need to teach their sons to be more responsible individuals & to respect women.
She compares the advancement in space technology we have achieved with the sometimes regressive mindset of the society.
Initially Ujjala wanted a son as she didn't have a brother, but she is extremely proud of her daughters and their achievement.

Details of Spouse : Prakash Padukone Wiki

Praskash Padukone is a badminton player of international repute and has represented Karnataka and India winning numerous awards.
He was born on 10th June 1955 in a village that bears the same name as his surname.
Prakash's father introduced badminton to Bangalore as he was a national level coach and umpire.
Prakash was introduced to the game at the tender age of 6.
Dev. S. Sukumar has chronicled Prakash's life in the biography 'Touch Play'.
He has served as the Chairman of the Badminton Association of India for a short while in 1991 after which he served as a coach of the national badminton team from 1993 to 1996.
He started the Prakash Padukone Badminton Academy along with Geet Sethi and is also the co-founder of Olympic Gold Quest which promotes Olympic sports in India.
Whether 'Zee News' or 'The Hindu', they never have to worry about funds. In name of saving democracy, they get money from various sources. We need your support to run this website. Please contribute whatever amount you can afford.
Comments