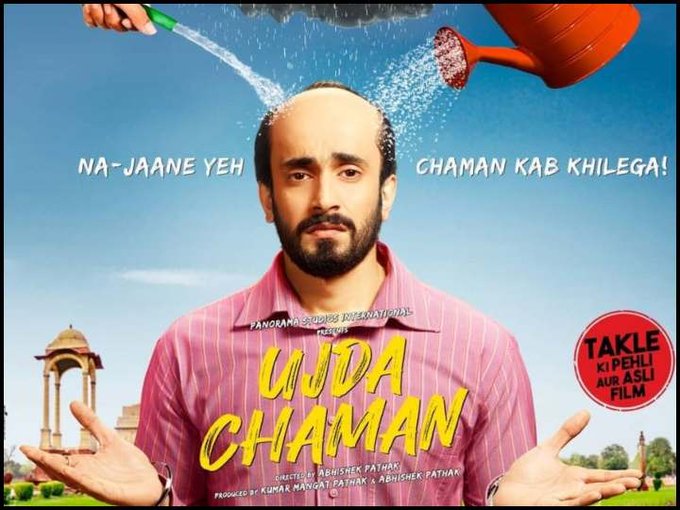 The latest movie Ujda Chaman hails with a story that revolves around the issue of premature balding. This central plot point has been eminently focused on hair. But the main interrogation about whether the movie has been able to entertain the audience still lies unresolved! Let's examine the same in detail.
Ujda Chaman Storyline, Cast and Crew
Ujda Chaman starring Sunny Singh, Atul Kumar, Grusha Kapoor, Saurabh Shukla, Maanvi Gagroo, Aishwarya Sakhuja, and Karishma Sharma showcases the story of Chaman Kohli (Sunny Singh) who is a professor at Hansraj College, Delhi. He is aged 30 years old and has been searching for his life partner.
Release date: November 2019 (India)
Director:Abhishek Pathak
Starring: Sunny Singh; Maanvi Gagroo; Saurabh Shukla; Karishma Sharma
Music by:Gourov-Roshin
This guy looks for many girls but due to his bald head, none of them approved him. On asking about the same from the astrologer, he gets to know that if he doesn't marry by the age of 31, he is going to stay celibate forever! On seeing this, he ultimately decides to download an online dating app Tinder. There, he uploaded his old picture and that too with the head's part cropped out. After some time, he witnesses that Apsara (Maanvi Gagroo) matched with him. Just like him, she used to hide her whole body in the photographs and puts up closer captures since she is overweight. They both meet each other and what happens further on is the most important part of this movie.
Ujda Chaman Review by HotGossips
The direction of this movie by Abhishek Pathak is not up to the expectations and also isn't worthy enough. The execution is not that matures and also, it has minimal consistency. There are some scenes where the humour looks as a forceful element however; the beginning of this movie is a louder one. But such loudness becomes mild in the middle of the movie. Also, the movie starts taking a pace and gaining the interest of the audience right from the intermission. The second half is known to be quite entertaining and so, it will keep you engaged in the movie. Overall, the film looks like a dragged one in many areas and also, at some point in time there is nothing interesting left in it.
Ujda Chaman Critic Reviews
Went with minimal expectations for #UjdaChaman and came back pleasantly surprised… Some expertly handled sequences and light moments keep you hooked… Director Abhishek Pathak has the qualities of a fine storyteller… Sunny Singh and Manvi Gagroo are wonderful. pic.twitter.com/H0LftHJXkT

— taran adarsh (@taran_adarsh) November 1, 2019
#UjdaChaman wants to be both – naughty and woke. It ends up being neither. My review: https://t.co/NjMhlW7lXM

— Anupama Chopra (@anupamachopra) November 1, 2019
#UjdaChaman fails to entertain. Slow screenplay, insipid script & weak direction hampered the novel concept . Dialogues lacks punch which are important in situational comedies. Sunny Singh performance is mature & praiseworthy,he is the saving grace.
Rating- ⭐️⭐️ #UjdaChamanreview

— Sumit kadel (@SumitkadeI) November 1, 2019
Movie review – #UjdaChaman is exaggerated and stretched but reasonably entertaining

Rating: ⭐️⭐️1/2https://t.co/2MKU56aopW via @PlanetBollywood

— Joginder Tuteja (@Tutejajoginder) November 1, 2019
Like the idea & its execution too ????#UjdaChaman

1st Nov. Release@mesunnysingh @ajaydevgn @TheAaryanKartik @AbhishekPathakk pic.twitter.com/uR0kIijGDX

— Girish Johar (@girishjohar) October 29, 2019
Ujda Chaman Reviews by Public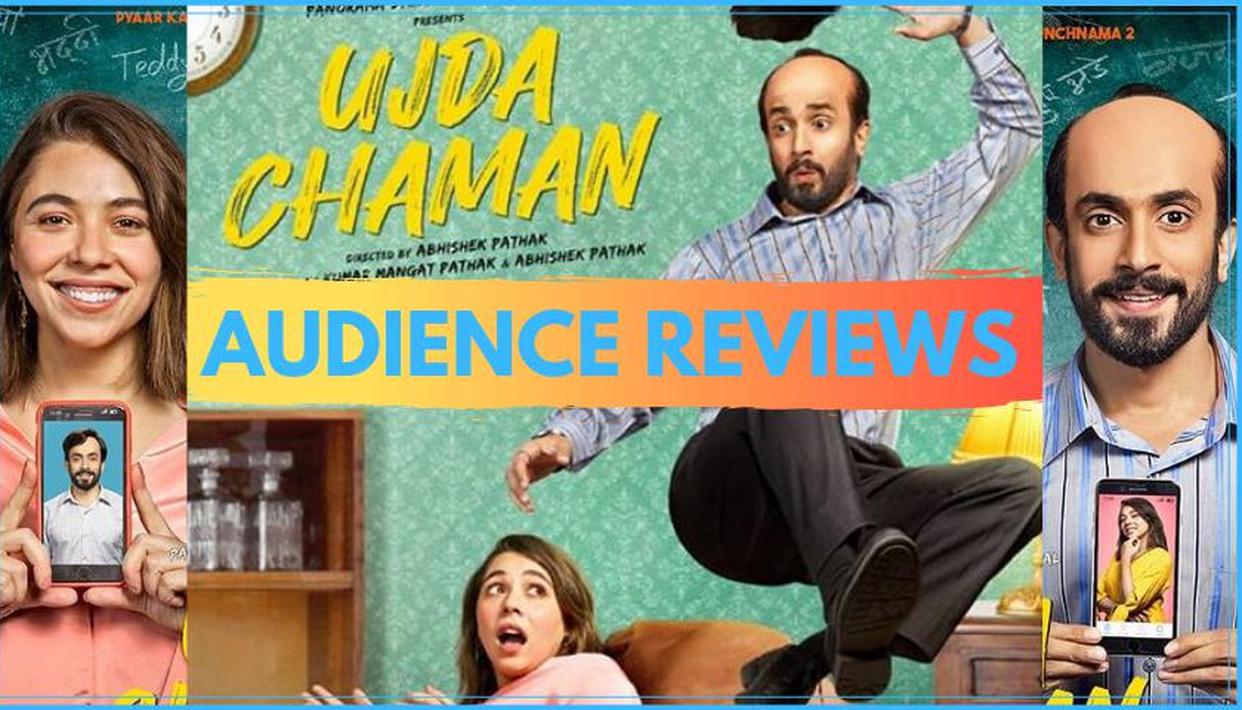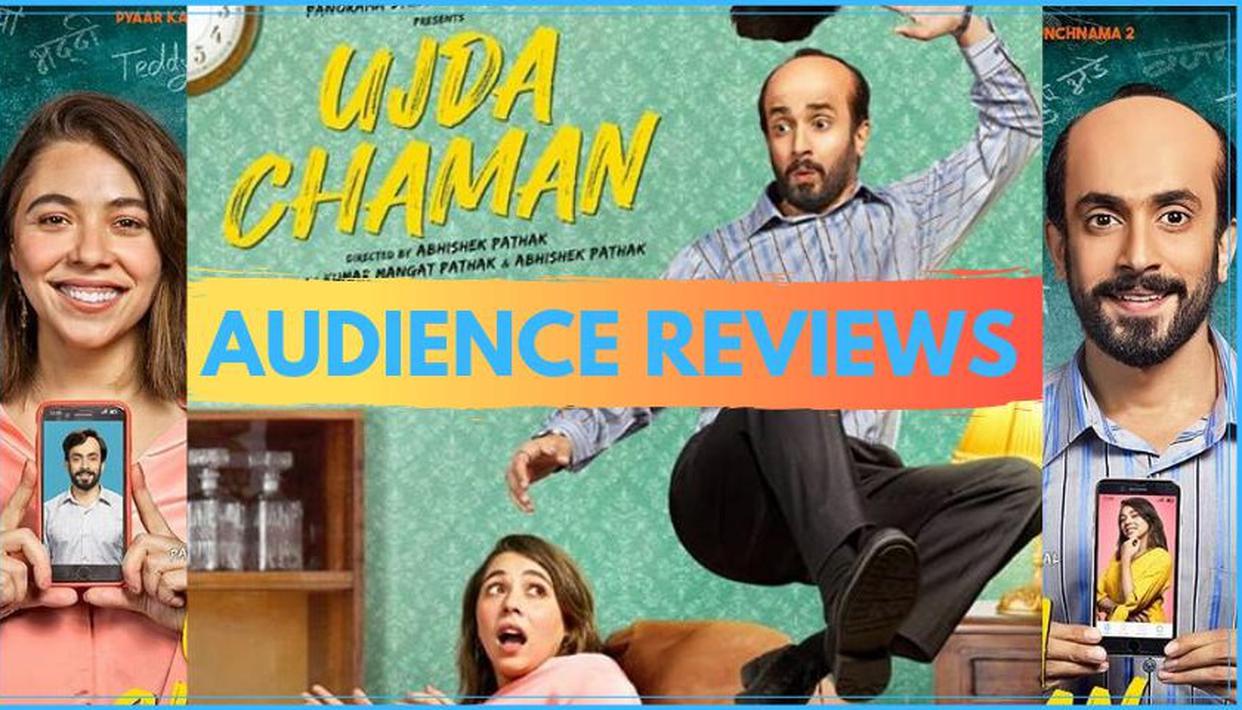 Let's have a look to the audiences