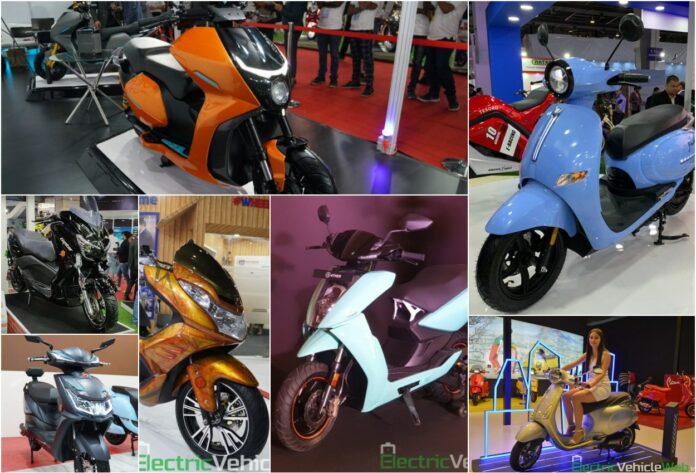 Top 10 Upcoming Electric Scooters And Bikes In 2021
In the year 2021, new electric scooters and electric bikes are coming from big brands. These electric two wheeler are from Bajaj, Hero, TVs and some can also be of new companies. So let's know which electronic bikes and scooters are going to be Launch in 2021.
1.Vespa Electric Scooter
This scooter can be launched by February 2021 in India. Vespa which is very popular in India its electric model can also be launched in India which already exists in European Market.
In this scooter, 4kw brushless DC electric motor has been used which can give Torque of more than 200nm. Once it charges it can give the distance to the maximum 100kilometres. Its full charging time will be 4 hours.
According to the information, Company will offer 4.3 inch display in Scooter and Bluetooth Smart Phone Connectivity can also offer. Scooter price will be 90,000 rupees.
2.Hero Electric Scooter AE-29
This scooter by Hero Company can be launched in 2021, whose price is being started from 85,000 ru. This scooter was introduced to Hero Electronic Auto Expo (AE) in 2020.
Hero Electric Scooter AE-29 Speed is being said to be 55 km per hour. Its battery will become full charge in 4 hours. This scooter has been given the motor of 1000 W which will be Light weight Portable Lithium-ION 48V / 3.5KWH Battery to give Power.
3.Ola Electric Scooter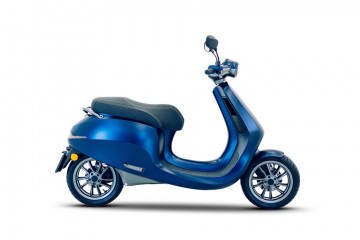 Ola Company which is App Based Taxi Provider, can launched Ola Electric Scooter soon in India. Range of 240 km from the Ola's electric scooter can be obtained at once. Its price will be started from 1.50 lakh Rupees.
4.Okinawa Cruiser
This scooter can be brought to India until February. This will keeps the Speed of 100 Kilometre per hour, this scooter's Battery will be full charge in 2 to 3 hours. It has been ready from the Brush less Motor of 3KW and has given 4 kw lithium-ion battery to give Power. Scooter's price will be start from 74,000 ru.
5.Simple Energy Mark 2
The price of this scooter is being told 1.10 lakh .If we talk about it's Battery then this scooter will be full charged in an hour, which given the range of 260 km/ch. Its Tyres are tubeless and its metre will be digital. It can be launch in March.
6. Emflux Two
Emflux Motors is Bangalore Based Startup Company, which is launching its super bike Emflux 2 priced of 4 to 4.50 lakhs  in February.
This bike has Tubeless tyre and Speedometer, Odometer, Tachometer will be digital. The price of Emflux Two Plus is being told 5lak.
7. Bajaj Chetak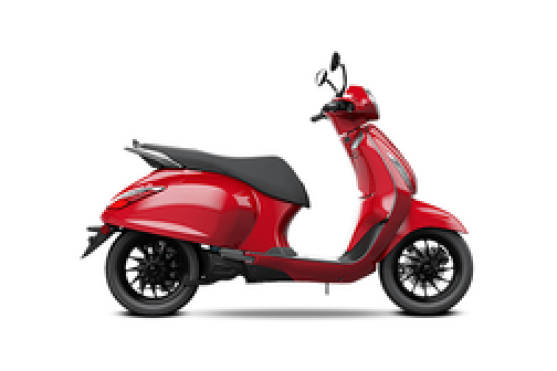 India's much old and famous Motor Bike Company Bajaj is going to launch his electric Bike Bajaj Chetak in January. Its Motor Power 4080W and Battery Charging Time will have 5 hours. It will given approx spead of 95km at a single charge. Its price is being decided from 1.5lakh.
8.Revolt RV 400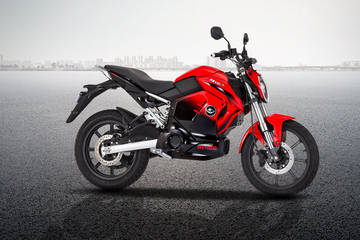 The price of this bike is being started from 1 lakh which can come in the market in January. Its Motor power will be 3000 W and battery charging time is described as 4.5 hours. It can run at a speed of 150 km / charge.
9. Hero Electric Optima LA
Hero's electric Optima LA, will run  at a speed of 50 km /charge, can come in the market in January with the motor power of 250 W.
Its price is being told around 45,000ru, its tyer will be of tube type and it will be digital. You can see three colors in this electric scooter.
10. Ather 450X
This electric scooter priced at 1.27- 1.46 Lakh rupees can come in January on the Indian market. Its charging time will be 5.45 hours, which will have a speed of 85 km / charge. Its motor will be 3300W.  In this too you will get three colors option… '$'