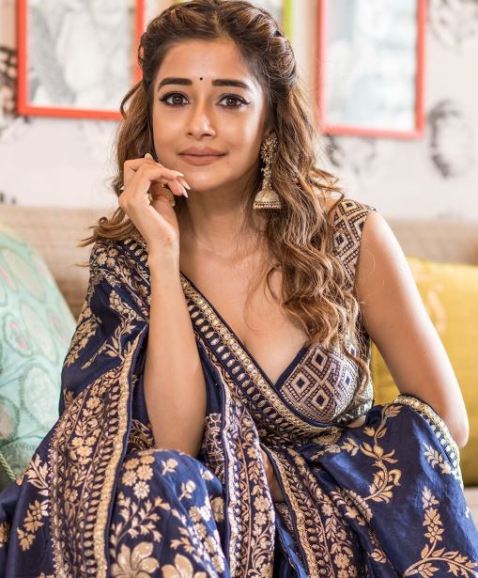 Hindi News › Entertainment › Tina Dutta gave a warning to the trollers, said – I have crossed my limit Also not one of those who retreat.
TV actress Tina Dutta recently got a bold photoshoot done for which she was trolled a lot. Not only this, users had also made lewd comments on his photo. Now Tina's reaction on this matter has come to the fore and during an interview she has given a warning to the trollers saying that I am not one of those who remain silent. Tina, who looks straight on the screen, is bold in real life Tina Dutta, who made her mark in the house by playing the character of Ichha in the TV show 'Uttaran', is often trolled on social media due to her boldness. Even though Tina has played the character of a simple girl on screen, but in real life she is quite bold. Tina likes to answer trollers in her own style In an interview to Free Press Journal, when Tina Dutta was asked about the objectionable comments she received on her bold photo, she said, "I like to answer the trollers in my own way to teach them a lesson. '
Tina is personally affected by the user's comment When Tina was asked whether trolling affects her personally, she answers yes and giving an open warning to the trollers, she says, 'If the trollers cross their limits, then I am also those people. Not one of those who will back down. However if he stays within his limits then I prefer to ignore the trolls because silence is the best answer to silence people.

Internet has become a no-face-space She further adds that the internet has become a no-face space for anyone today. Maybe that's why everyone can say whatever they want. This is the only thing they (trollers) deserve. Tina said that this happens many times. People understand that social media is a free world that can be dropped as much as they want. This is because there is no face or name on the profile. There is no identity for physical identification and their complaints, this is how social media platforms are exploited.

User started calling Tina Didi
Recently Tina got her topless photoshoot done, in which her Glamorous look. Seeing these pictures of her, some fans became crazy about her and there were many people who started trolling her. Not only this, some social media users crossed the limits and wrote lewd abuses in the comments. However, Tina Dutta also did not sit silent and she replied to the users in such a way that she stopped speaking. Tina told that a user apologized to her and started calling her Didi.