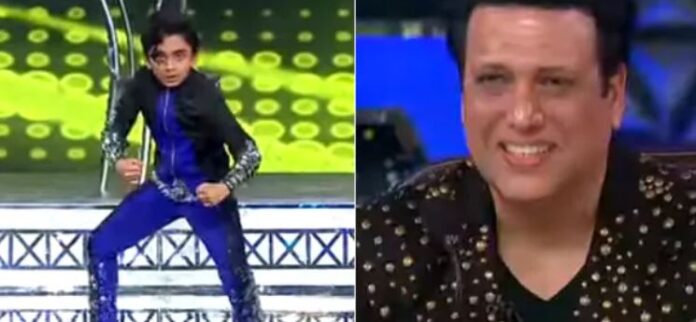 Sanchit's dance surprised Govinda
New Delhi:
Govinda, popularly known as the hero number one in Bollywood, is now in films. Rarely seen. But he often registers his presence in dance reality shows. Recently, Govinda reached the show 'Super Dancer 4'. The theme of the show on this day was Govinda and actress Neelam Special. All the contestants were impressing the judges with their performance on the songs of both the artists. Meanwhile, a contestant named Sanchit came and started dancing on the superhit song 'Pak Chik Pak Raja Babu' from the film 'Raja Babu'. Govinda present there was completely surprised to see the dance of this contestant.
govinda himself He is also known as a tremendous dancer. In such a situation, if she is surprised to see someone else's dance, then the matter will be very big. The way Sanchit gave a performance speechless not only Govinda but also the team of judges in the show i.e. Shilpa Shetty, Geeta Kapoor and Anurag Basu. Everyone stood up and clapped for Sanchit. Now this dance video clip of the show 'Super Dancer 4' is becoming fiercely viral on social media.
Let us tell you that Govinda was last seen in the films 'Rangeela Raja' and 'Aa'. He was seen in 'Gaya Hero'. Govinda started his career as an action and dancing hero in the decade of the year 1980. and 90 re-established himself as a comedy hero in the decade. His films like Ilzam, Hatia, Jeete Hain Shaan Se and Hum earned good name at the box office. Played the role of a young NCC cadet in the romantic film Shola Aur Shabnam of the year 1992, which was highly appreciated.