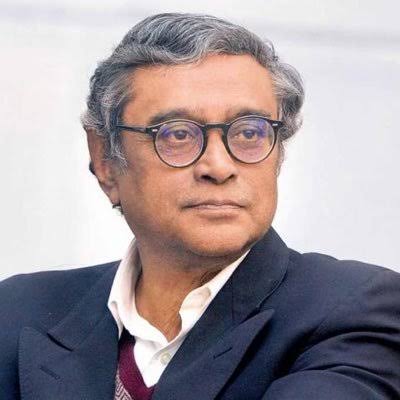 Swapan Dasgupta Biography, Age, Family, Early Life, Education, Career, Personal Information
Swapan Dasgupta is a politician and journalist he is also an influential within the Indian right wing writing columns for leading English dailies espousing Hindu nationalism.
Education And Family
Swapan Dasgupta was born on 3 October 1955 in Calcutta into a Bengali baidya Brahmin family. He completed his schooling from Saint Paul's School Darjeeling La Martiniere Calcutta and Saint Stephen's College Delhi graduating from letter in 1975. After that he went for completing his MA and Phd from the school of Oriental and African studies at the University of London.
He returned to India for a brief period in 1975 to take up a management position at his family's Pharmaceutical business Calcutta Chemical company. His wife's name is Reshmi ray DasGupta and they have one son. Das Gupta wife is lifestyle editor at the economic times and his son is practicing lawyer in the Supreme Court of India.
Career
Dasgupta has served in editorial positions over several English dailies in India including IndiaToday, The Indian Express, The Times of India and The Statesman etc. He is a frequent guest on news channels in English language debate on Indian politics and international affairs. In February 2015 Swapan Dasgupta was appointed on the board of directors of Larsen and Toubro as nominee of the unit Trust of India. In 2019 he published 'Awakening Bharat Mata: The political beliefs of the Indian right' 
In 2016 dasgupta was nominated by the President of India Pranab Mukherjee to the Rajya Sabha his term was to continue till 2022. However on 16 March 2021 he resigned as a member of the Rajya Sabha.Dasgupta is contesting the 2021 West Bengal Legislative Assembly Election from Tarakeswar.
Awards
Swapan Dasgupta was awarded "Padma Bhushan"( the third highest civilian award in India) in 2015 for his contribution to literature and Education.
Personal Information
Name – Swapan Dasgupta
Born On – 3 October 1955
Age – 65 years
Birth Place – Kolkata,West Bengal
Wife – Reshmi Ray Dasgupta
Children – One Son
Political Party – Bharatiya Janata Party
Occupation – Generalist, Writer, Political Analyst
Awards – Padma Bhushan
'$'