Sushma Swaraj was an Indian politician and member of the Bharatiya Janata Party. She was the Union Minister for External Affairs in the Government of India. She served as a Member of Parliament in the sixth session and was the Leader of the Opposition in the 15th Lok Sabha. She became MLA from Haryana twice during 1977-1982 and 1987-1909 and once from Delhi in 1998. In October 1998, she took over as the first woman Chief Minister of Delhi.
The graph (article) of her political career is an expression of her role in Indian politics.She held both key positions as a member of the ruling party and a member of the opposition. She was an ideal model for many young women who aspire to follow the path of Indian politics.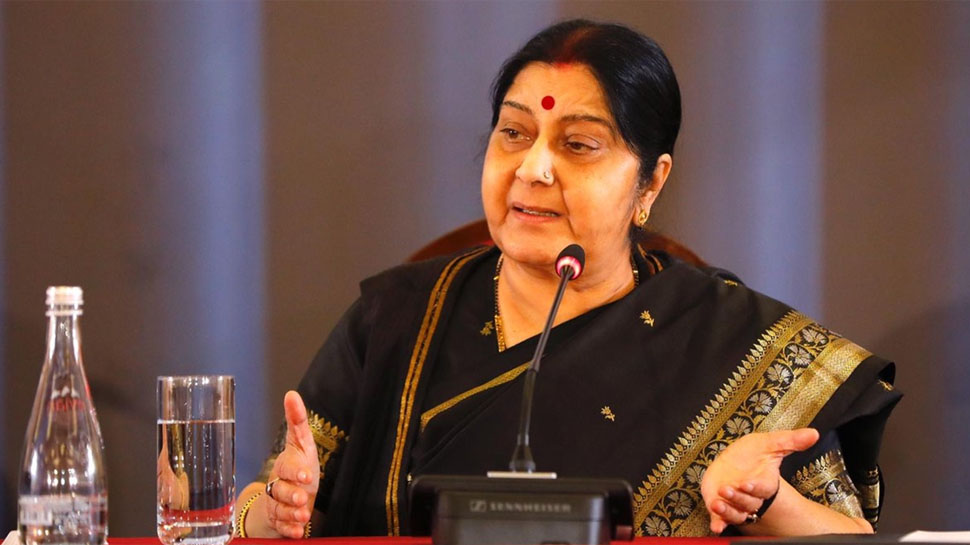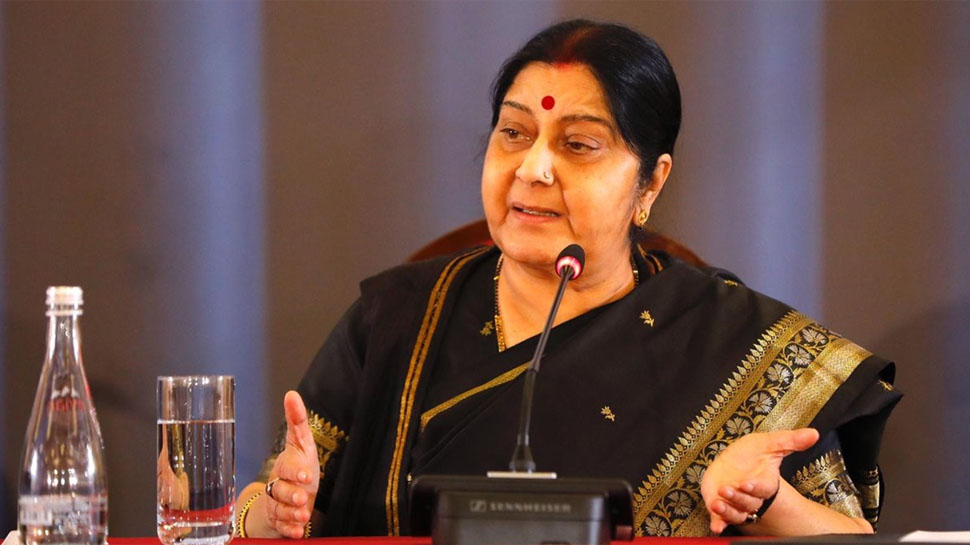 Sushma Swaraj became the youngest cabinet minister in 1977, at the time she was 25 years old. In 1996, during the thirteen-day government led by Atal Bihari Vajpayee, she took a revolutionary step of live telecast of Lok Sabha talks as Union Cabinet Minister for Information and Broadcasting. She also held the special position in her party BJP as she was All India Secretary of the Bharatiya Janata Party as well as the official spokesperson of the party.
Sushma Swaraj Biography 
Sushma Swaraj Age
Sushma Swaraj was born on 14 February 1952 in Ambala. Sushma Swaraj's father Mr. Hardev Sharma was a prominent member of the National Self-Service Association. Because of which Sushma Swaraj saw the impact of RSS and politics around her from the beginning. However, Sushma Swaraj created her own identity on her own apart from her father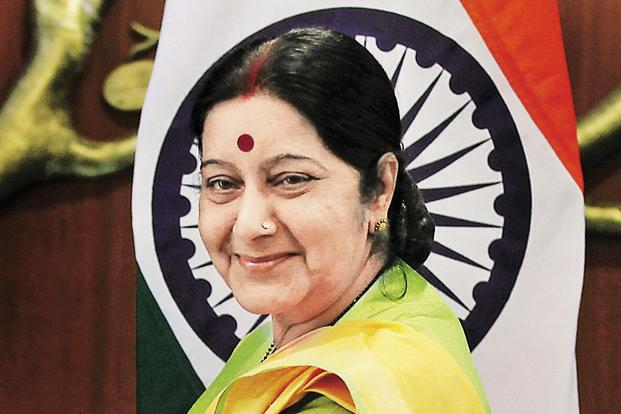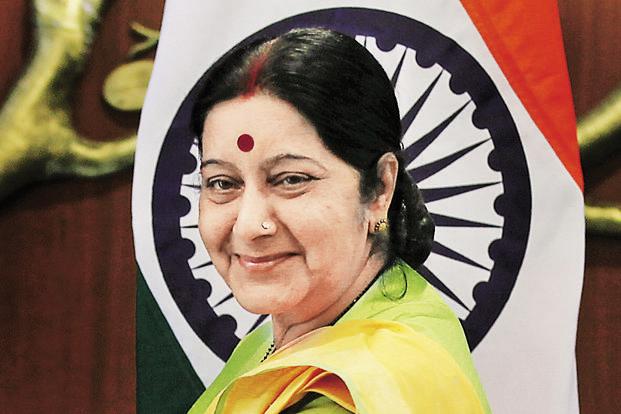 Sushma Swaraj Family Life 
In 1975, Sushma was married to Swaraj Kaushal. Kaushal has also been a member of the Rajya Sabha for 6 years, besides he has also been the Governor of Mizoram. Swaraj Kaushal is the youngest person ever to get the post of Governor. Sushma Swaraj and her husband have been ranked as a special couple while recording these records in the Limca Book of World Records. Sushma swaraj has a daughter who is a lawyer.
 Sushma Swaraj Husband
Sushma Swaraj is married to Swaraj Kaushal (Sushma Swaraj Husband). Swaraj Kaushal served in the Supreme Court with Sushma Swaraj as Advocate. Swaraj Kaushal is the youngest person to get the post of Governor. He has been the Governor of Mizoram. Swaraj Kaushal has also been a Rajya Sabha MP for 6 years. His name has also been recorded in the Limca Book of World Records for the achievements of the Swaraj couple. Sushma Swaraj and Swaraj Kaushal have a daughter named Bansuri Swaraj. She is studying law at the Inner Temple, London.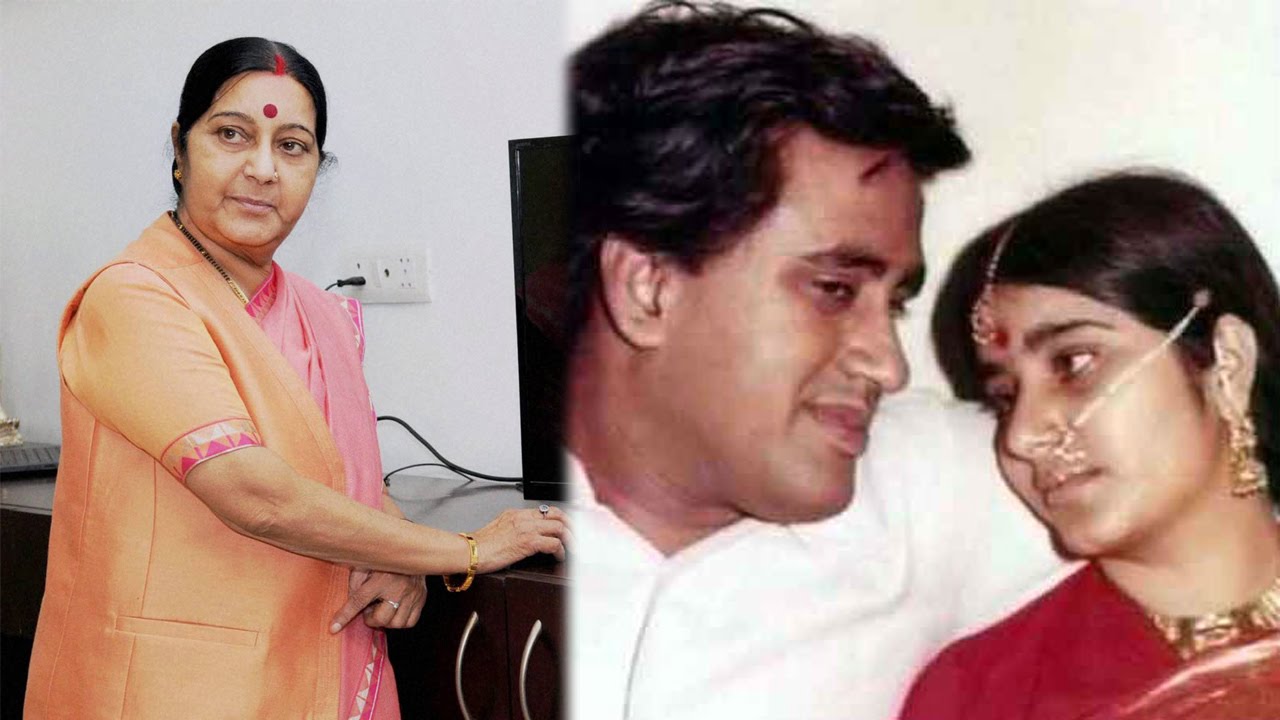 Sushma Swaraj Education
Sushma Swaraj obtained a law degree from Punjab University after studying BA from SD College, Ambala Cantonment. During college, her thinking and habit of saying everything gave her the honor of supreme speaker. Not only this, Sushma Swaraj was also the highest cadet of NCC during college days. Sushma also received the honor of the highest speaker of the state for 3 consecutive years.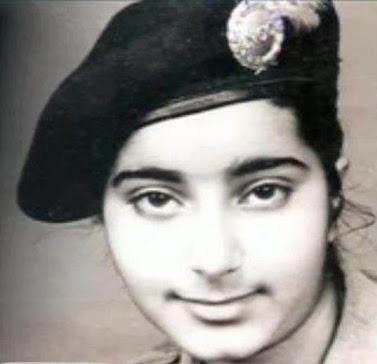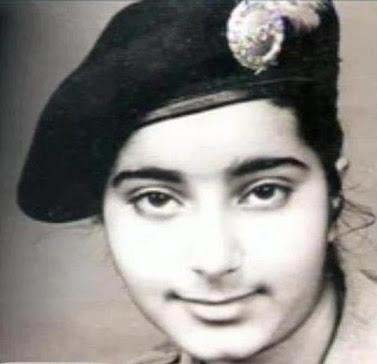 Sushma Swaraj Political Career
There was an emergency in the country in those days and Jayaprakash Narayan was strongly opposed to the Emergency. The situation of the people was very bad since emergency. In view of this, Sushma Swaraj also decided to become a part of Jayaprakash Narayan's movement. Sushma Swaraj actively participated in this movement.
After this, the political journey of Sushma Swaraj started. She joined the Jan Sangh Party, today known as the Bharatiya Janata Party. Before joining politics, Sushma Swaraj also served as an advocate in the Supreme Court. Sushma Swaraj also has the honor of becoming the first woman spokesperson of a political party. Sushma Swaraj 1977 was first elected to the Haryana Legislative Assembly. Sushma Swaraj became the first woman Chief Minister of Delhi, the capital of the country. However, shortly after, she resigned from the post of Delhi Legislative Assembly and continued as the Member of Lok Sabha. After this, she was re-elected Minister of Information and Broadcasting in the Atal Bihari Vajpayee government in 2003, whenever the BJP government came to the center. Sushma Swaraj was given the important ministry in view of her ability.
She was Lok Sabha member from Vidisha seat in Haryana. There is also the Chairperson of the Parliamentary Standing Committee on Foreign Affairs. Sushma Swaraj is known for her strong personality. Who does not hesitate to speak against anyone on the wrong side.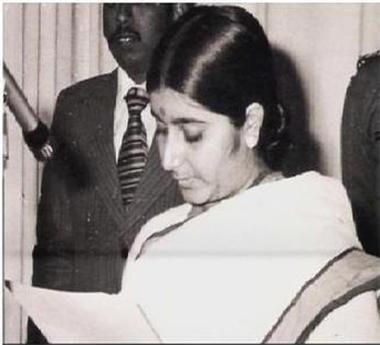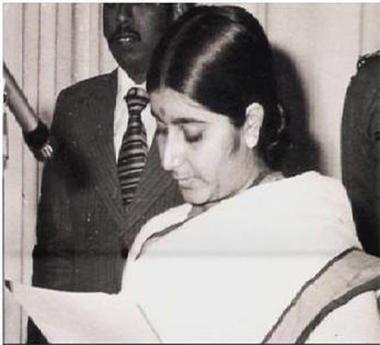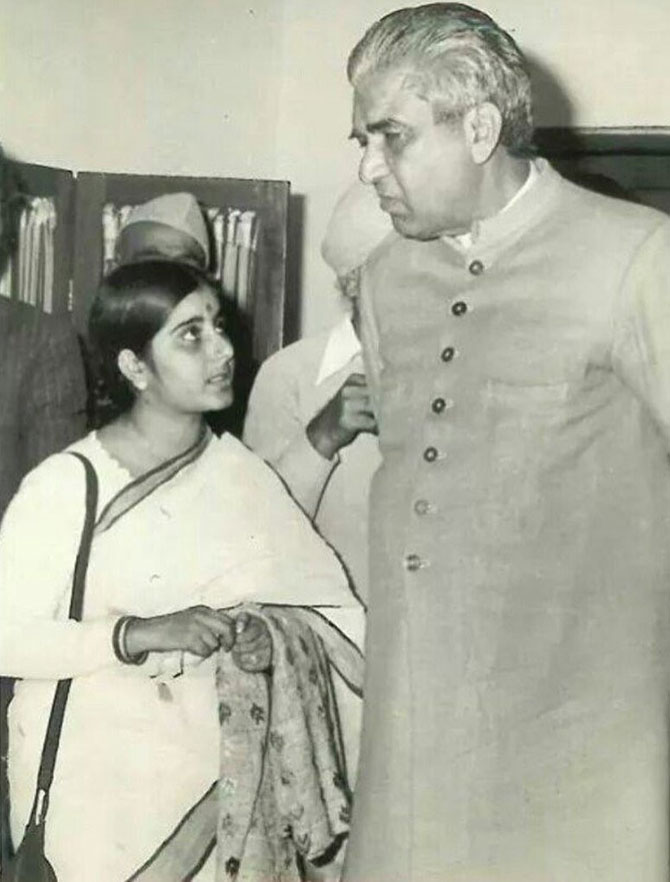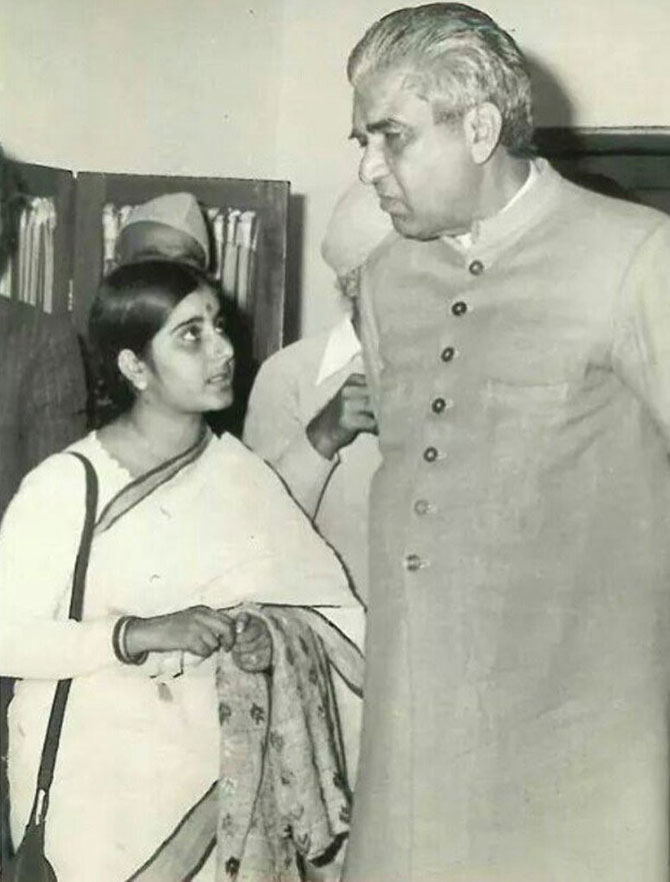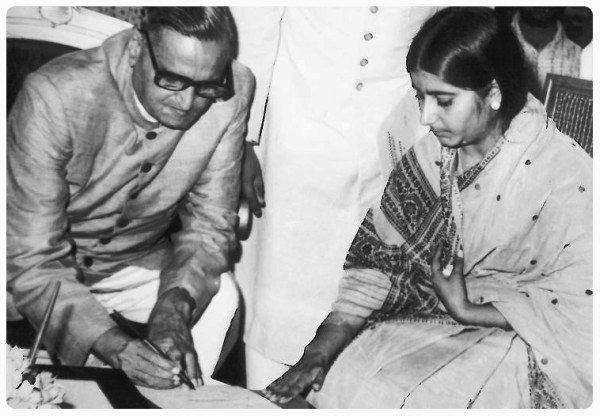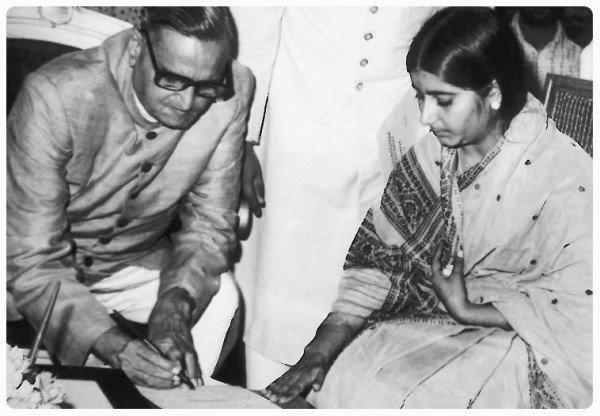 Sushma Swaraj Death Reason and Date
Former Foreign Minister Sushma Swaraj dies at age 67, on 6 August 2019, All India Institute of Medical Sciences, New Delhi, She breathes last in AIIMS Due to deteriorating health. BJP leader and former External Affairs Minister Sushma Swaraj has become unwell.
Significantly, her health is bad for the last few days. For this reason, she did not even contest the Lok Sabha elections.Tuesday night after suffering a heart attack in the evening.She was brought to AIIMS at 9.50 AM by her family.She has been admitted to the All India Institute of Medical Sciences (AIIMS) in Delhi.
Tweet for Sushma Swaraj
Sushma Swaraj Last tweet to Prime Minister.
प्रधान मंत्री जी – आपका हार्दिक अभिनन्दन. मैं अपने जीवन में इस दिन को देखने की प्रतीक्षा कर रही थी. @narendramodi ji – Thank you Prime Minister. Thank you very much. I was waiting to see this day in my lifetime.

— Sushma Swaraj (@SushmaSwaraj) August 6, 2019
Shocked to hear the sudden sad demise of @SushmaSwaraj ji. I had the opportunity to interact with her- a leader with a difference, upright, principled, dedicated to the core! Condolences from the Bose family. Om Shanti! pic.twitter.com/aCungH2Aw3

— Chandra Kumar Bose (@Chandrabosebjp) August 6, 2019
#RIPSushmaSwaraj – I've grown up listening to Sushma Ji's speeches, not just decades ago but her oratory inspires even today; tweeted Maharashtra CM, @Dev_Fadnavis. https://t.co/8uBbEmAjrZ

— News18 (@CNNnews18) August 6, 2019
Sushma Ji's demise is a personal loss. She will be remembered fondly for everything that she's done for India. My thoughts are with her family, supporters and admirers in this very unfortunate hour. Om Shanti.

— Narendra Modi (@narendramodi) August 6, 2019
A glorious chapter in Indian politics comes to an end. India grieves the demise of a remarkable leader who devoted her life to public service and bettering lives of the poor. Sushma Swaraj Ji was one of her kind, who was a source of inspiration for crores of people.

— Narendra Modi (@narendramodi) August 6, 2019
RIP Sushma Swaraj
Tags:
Sushma Swaraj Age, Sushma Swaraj death news, Sushma Swaraj Political Career, Sushma Swaraj Death News, Sushma Swaraj family, Sushma Swaraj biography, Sushma Swaraj bio Sushma Swaraj husband, Sushma Swaraj Daughter, sushma swaraj death news
Whether 'Zee News' or 'The Hindu', they never have to worry about funds. In name of saving democracy, they get money from various sources. We need your support to run this website. Please contribute whatever amount you can afford.
Summary