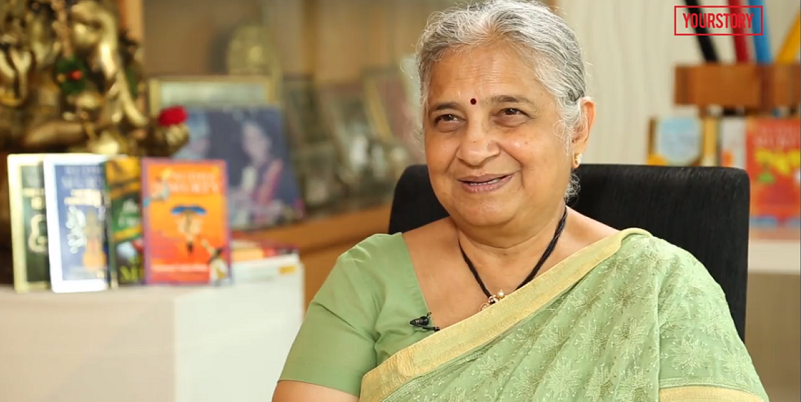 Sudha Murty biography:
Sudha Murty (19th August 1950), is the chairperson of the Infosys Foundation and a member of public health care initiatives of the Gates Foundation. She is also a renowned author in Kannada and English. She is an Indian engineering teacher. 'The Murthy Classical Library of India' was established by her at Harvard University.
Personal life
Sudha Murty was born in Shiggaon in Karnataka into a Madhwa family. Her father was a surgeon R.H.Kulkarni, and her mother was Vimala Kulkarni. She got married to N.R. Narayana Murthy and has two children- Rohan and Akshata.
Career:
She got herself appointed as the first-ever female engineer at India's largest auto manufacturer TATA Engineering and Locomotive Company (TELCO). She once wrote a letter to the chairman of TELCO complaining against the "Men Only" gender bias. She was called for an exclusive interview, and the company hired her immediately.
She is the founder of Infosys Foundation (1996) and is still the trustee of Infosys.
Christ University has been lucky enough to have been taught by Sudha Murty. She is the author and publisher of two travelogues, six novels, two technical books, and three educative books.
Awards:
She has received a gold medal from the chief minister of Karnataka for securing the highest marks in B.E. in Karnataka.
She has received a gold medal from the Indian Institute of engineers for achieving the first rank in M.Tech.
The Youth Service Department Prize was conferred upon her for having been an outstanding engineering student of Karnataka.
The "Ojaswini" award was bestowed upon her for excellent social work for the year 2000.
She has received the Best Teacher Award in the year 1995 from the Rotary Club of Bengaluru.
She has also received the prestigious C.S.Desai prize for her first position in the university exams of Karnataka.
Family and relatives:
Father: Dr. R.H. Kulkarni
Mother: Vimala Kulkarni
Marital Status: Married
Husband: N.R. Narayana Murthy
Daughter(s): Akshata
Son(s): Rohan