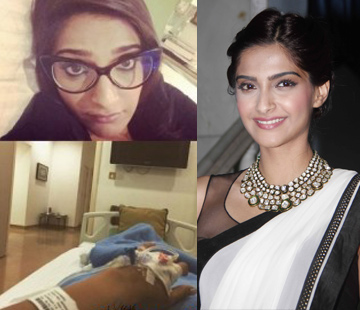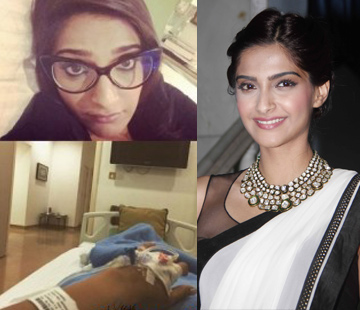 Bollywood actress Sonam Kapoor, who has been tested positive for swine flu, was today flown to Mumbai by an air-ambulance from a private hospital here.
"Sonam Kapoor, who was being treated at the Sterling hospital for swine flu infection has been taken to Mumbai today by an air-ambulance," Medical Director of the hospital, Dr Kamal Parikh, told PTI.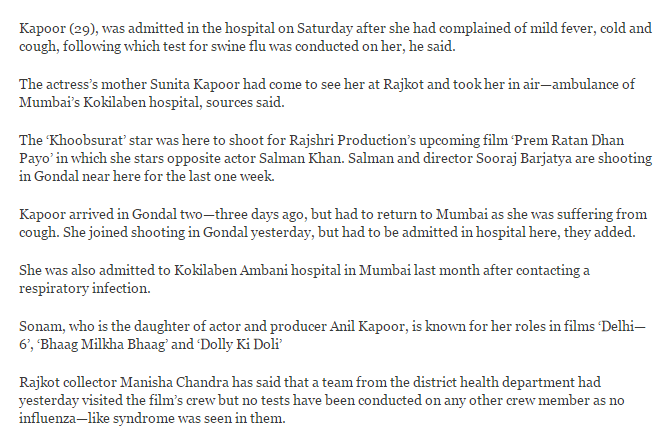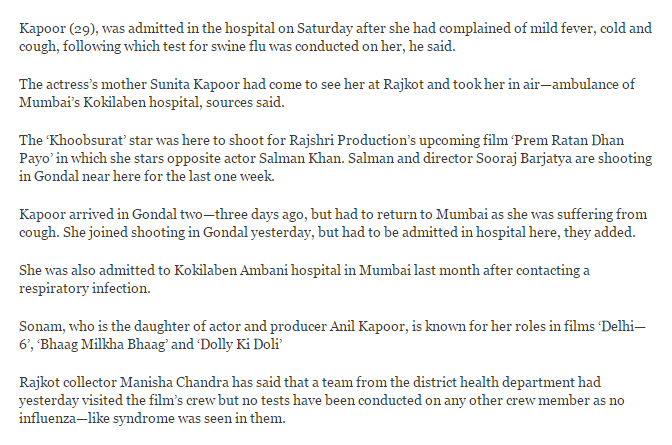 Support Us
Whether 'Zee News' or 'The Hindu', they never have to worry about funds. In name of saving democracy, they get money from various sources. We need your support to run this website. Please contribute whatever amount you can afford.