Sidhu Moose Wala Biography
Shubhdeep Singh Sidhu (11 June 1993 – 29 May 2022), also known as Sidhu Moose Wala, was an Indian musician, rapper, actor, and politician popular with Punjabi music and movies. Sidhu was born in the village of Moosa in Punjab's Mansa district.  His father Bhola Singh and mother Charan Kaur raised him in a Sikh home. He studied electrical engineering at Guru Nanak Dev Engineering College in Ludhiana and graduated in 2016. Tupac Shakur was a rapper who Moose Wala respected and was influenced by. From the sixth grade, he began listening to hip-hop music and gained musical talents from Harvinder Bittu in Ludhiana. He began his career as a songwriter for Ninja's song "License," and then moved on to singing in a duet called "G Wagon." Following his debut, he teamed with Brown Boyz on a number of Humble Music-released tunes. With his song "So High," he got a lot of attention. His debut album, PBX 1, was published in 2018 and reached number 66 on the Billboard Canadian Albums list.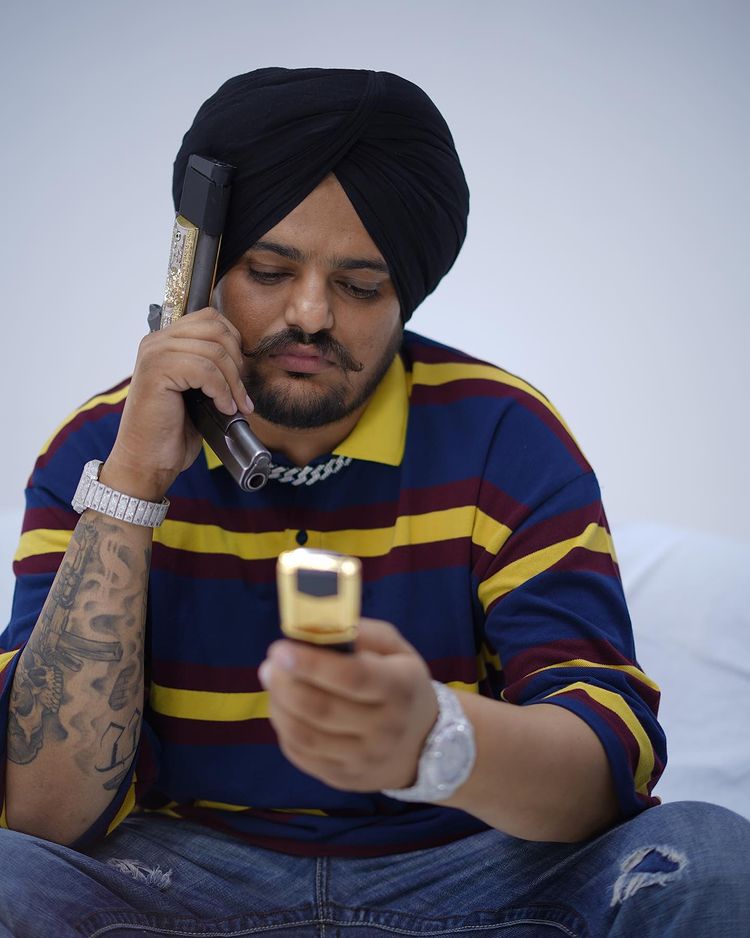 Court Cases
Moose Wala was facing four criminal charges as of 2022. Two of the incidents involved indecent scenes.
Two videos of Moose Wala went popular on social media in May 2020: one showed him trained to use an AK-47 with the help of policemen, while the other showed him using a personal pistol. Following the event, the six cops who had supported him were suspended. He was arrested on the 19th of May under two provisions of the Arms Act. The police initiated raids in an attempt to arrest Moose Wala, but he eluded capture. The Barnala District Court denied Moose Wala's and five other accused cops' request for anticipatory bail on June 2nd. He was fined by police in Nabha on June 6, 2020, for tinting his car windows black beyond what was authorized, and was allowed to depart despite being under lookout; Moose Wala wrongly told the officials that he was already on bail. He joined the police inquiry in July and was released on ordinary bail. In the same month, he released the track "Sanju," in which he compared himself to actor Sanjay Dutt, who was also detained under the Arms Act. Avneet Sidhu, an Indian sport shooter, slammed the song and accused Moosewala of promoting gun culture. A complaint was filed against him the next day for distributing the music. Moose Wala said in an interview that he was being targeted by various news outlets and attorneys.
Political Career
In December 2018, Sidhu campaigned for his mother, Charan Kaur, who was elected sarpanch of Moosa village.
In the presence of Chief Minister Charanjit Singh Channi and PPCC President Navjot Singh Sidhu, Moose Wala joined the Indian National Congress.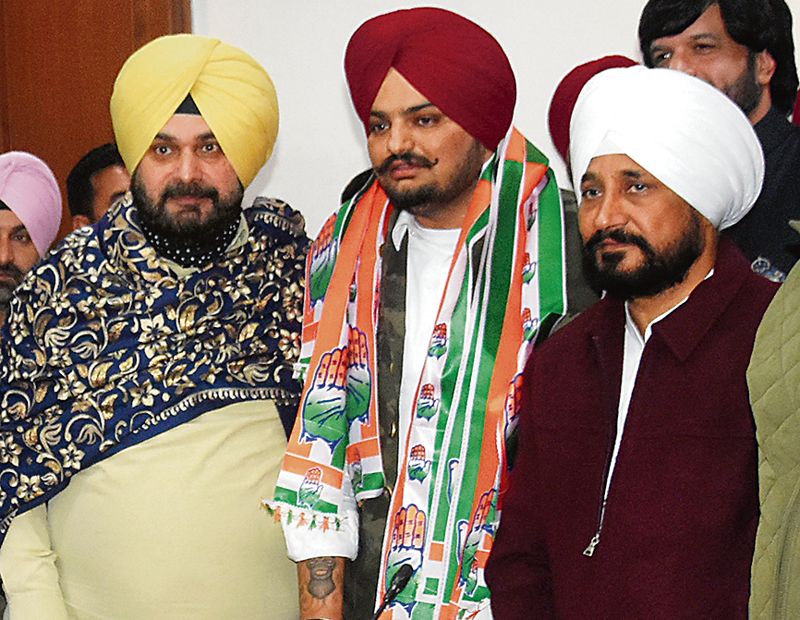 Moose Wala joined the Congress on December 3, 2021, in order to run for the Punjab Legislative Assembly election in 2022. Moose Wala received just 20.52 percent of the vote in the Mansa seat, losing by Approx. 63000 votes to Vijay Singla of the Aam Aadmi Party. Moosewala was charged for violating the election code of conduct during the 2022 election under Section 188 of the Indian Penal Code. He had conducted a door-to-door campaign in the Mansa constituency after the election campaign's permissible period had expired.
Age
Sidhu moose wala age was 28 years old in 2022.
Height
Sidhu moose wala was 6 feet tall which is taller than the average height of males.
Death
On Sunday, Moose Wala was assassinated by gangsters near his home village Jawaharke in Punjab's district Mansa. The incident occurred in less than 24 hours after the Punjab government removed his security. In the car he was traveling in, more than 30 shots were fired. Sidhu looked to have received more than eight bullet wounds, according to police, and he was transferred to the Mansa municipal hospital, where he died. Many famous people have given their condolences for him like Rajkummar Rao, Sonam Bajwa & etc.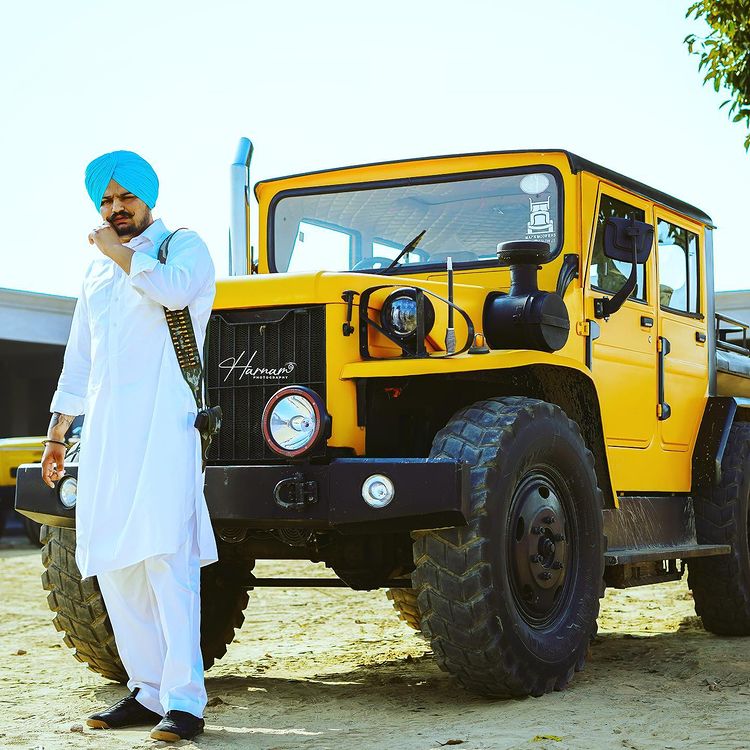 Songs
Sidhu moose wala has sung 79 songs but we will write only 15 songs that are famous;
So High

Same Beef

Dhakka

moose wala songs

Dark Love

Us

East Side Flow

Sanju 

The Last Ride
His Last song was "The Last Ride". Here is the link for this song.
Family
Moosewala's father is a retired government official and a farmer, while his mother is the Moosa village sarpanch. In December 2018, she was elected as sarpanch.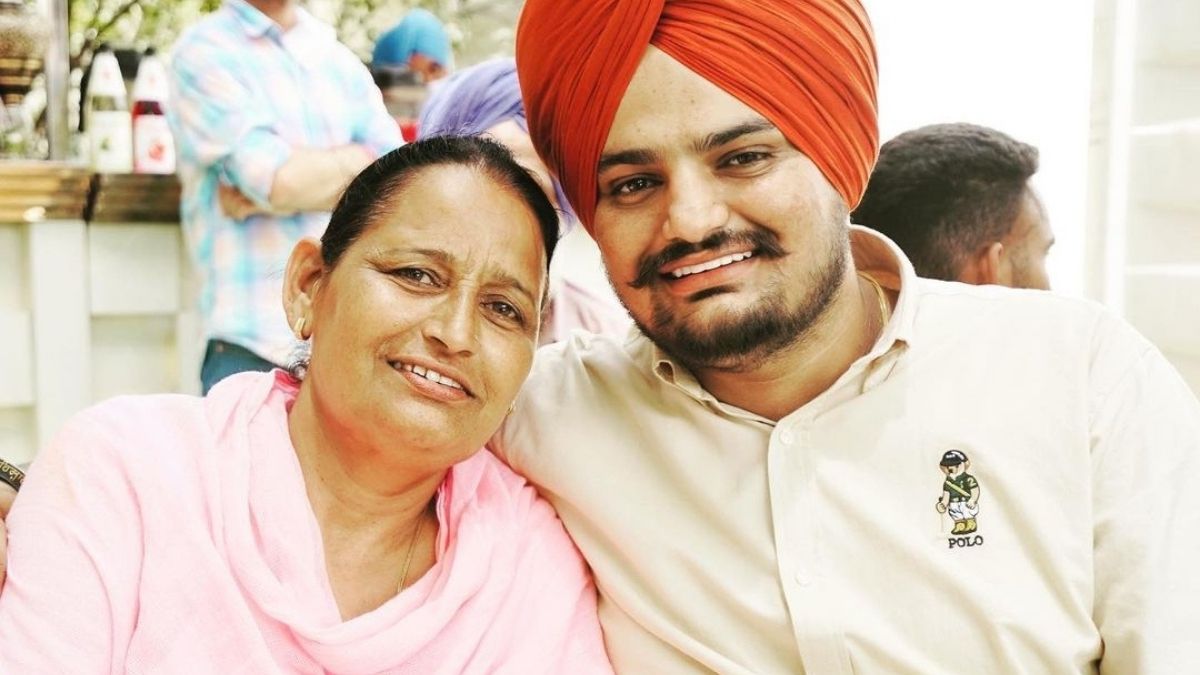 Tags: Sidhu Moose Wala, Sidhu Moose Wala Biography, Sidhu Moose Wala age, Sidhu Moose Wala height, Sidhu Moose Wala death, Sidhu Moose Wala songs, Sidhu Moose Wala family