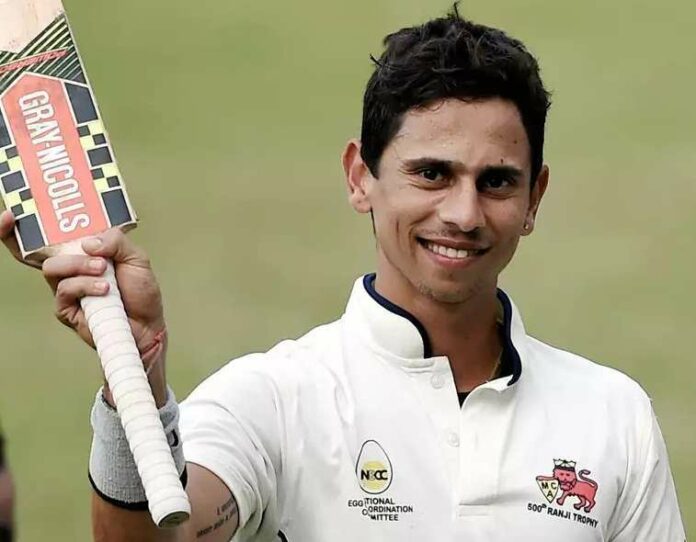 Biography
Siddhesh Dinesh Lad (born 23 May 1992) is a cricketer he plays for Mumbai in Indian domestic cricket. He is a right-hand batsman and occasional right arm off break bowler.Lad was the captain of the Western Wolves team in the Toyota University Cricket Championship (UCC).
Career
In August 2018, Lad was released from his squad in the Quadrangular Series and added to India Red's team for the second match of the 2018–19 Duleep Trophy. In the match, he scored a half-century in each innings, and was named the man of the match, as India Red progressed to the final.
In November 2018, he scored his 3,000th run in first-class cricket, batting for Mumbai against Railways in the 2018–19 Ranji Trophy. He was the leading run-scorer for Mumbai in the tournament, with 652 runs in seven matches. In August 2019, he was named in the India Green team's squad for the 2019–20 Duleep Trophy.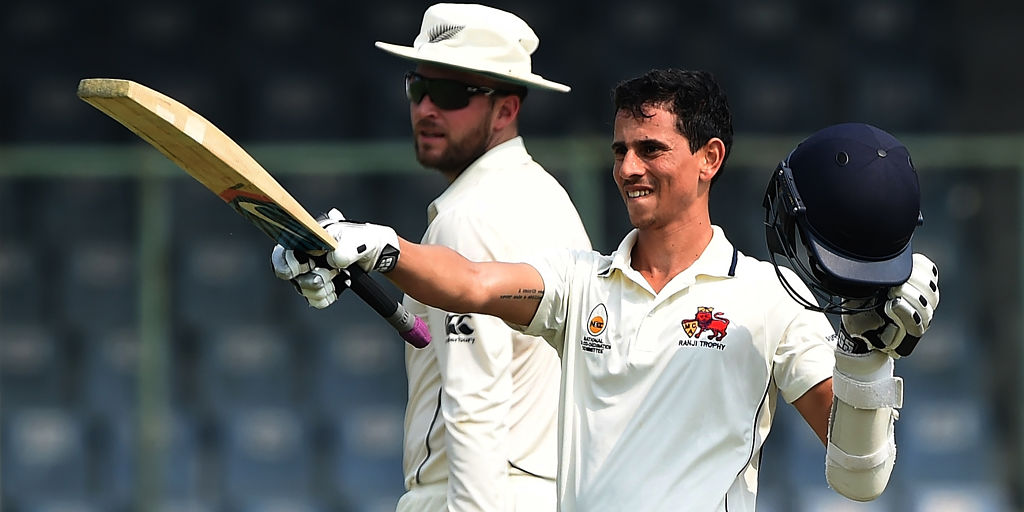 Career statistics
| | |
| --- | --- |
| First-class debut | Punjab v Mumbai at Chandigarh, Nov 7-10, 2013 scorecard |
| Last First-class | Tamil Nadu v Mumbai at Chennai, Jan 11-14, 2020 scorecard |
| List A debut | Mumbai v Saurashtra at Pune, Feb 17, 2013 scorecard |
| Last List A | Chhattisgarh v Mumbai at Alur (2), Oct 21, 2019 scorecard |
| T20s debut | Baroda v Mumbai at Ahmedabad, Mar 17, 2013 scorecard |
| Last T20s | Punjab v Mumbai at Surat, Nov 27, 2019 scorecard |
IPL 2020
In the 2015 Indian Premier League, he was selected to play for the Mumbai Indians. In January 2018, he was bought by the Mumbai Indians in the 2018 IPL auction. On April 10th 2019, he finally made IPL debut for Mumbai Indians against Kings XI Punjab in 2019 Indian Premier League . He hit a six off the first ball he faced in his IPL career scoring 15 runs in the match before being dismissed.In november 2019 Kolkata Knight Riders have included him for ipl 2020.
Father
His father, Dinesh LAD, is the coach of Indian international batsman Rohit Sharma.
Batting and fielding averages
| | | | | | | | | | | | | | | |
| --- | --- | --- | --- | --- | --- | --- | --- | --- | --- | --- | --- | --- | --- | --- |
| | Mat | Inns | NO | Runs | HS | Ave | BF | SR | 100 | 50 | 4s | 6s | Ct | St |
| First-class | 57 | 99 | 4 | 3914 | 150 | 41.20 | 7136 | 54.84 | 8 | 25 | 477 | 54 | 24 | 0 |
| List A | 38 | 31 | 5 | 1124 | 129 | 43.23 | 1207 | 93.12 | 4 | 3 | 93 | 33 | 11 | 0 |
| T20s | 44 | 35 | 8 | 703 | 82 | 26.03 | 572 | 122.90 | 0 | 3 | 62 | 26 | 17 | 0 |
Bowling averages
| | | | | | | | | | | | | | |
| --- | --- | --- | --- | --- | --- | --- | --- | --- | --- | --- | --- | --- | --- |
| | Mat | Inns | Balls | Runs | Wkts | BBI | BBM | Ave | Econ | SR | 4w | 5w | 10 |
| First-class | 57 | 30 | 688 | 412 | 5 | 1/4 | 1/6 | 82.40 | 3.59 | 137.6 | 0 | 0 | 0 |
| List A | 38 | 14 | 283 | 244 | 9 | 2/16 | 2/16 | 27.11 | 5.17 | 31.4 | 0 | 0 | 0 |
| T20s | 44 | 25 | 324 | 387 | 18 | 5/13 | 5/13 | 21.50 | 7.16 | 18.0 | 0 | 1 | 0 |
Bio/Wiki
Full name Siddhesh Dinesh Lad
Born May 23, 1992, Mumbai
Current age 27 years 237 days
Major teams India A, Indian Board President's XI, Indian Oil Corporation XI, Mumbai, Mumbai Indians
Playing role Middle-order batsman
Batting style Right-hand bat
Bowling style Right-arm offbreak
Body Measurements
| | |
| --- | --- |
| Chest Size | 38 |
| Biceps Size | 12 |
| Waist Size | 30 |
| Skin Colour | Fair |
| Eye Colour | Black |
| Hair Colour | Black |
Personal Info
| | |
| --- | --- |
| Home Town | Mumbai |
| Nationality | Indian |
| Religion | Hindu |
| Address | Mumbai, Maharashtra, India |
| School | Swami Vivekananda International, Borivali, Mumbai |
| College | Rizwi College, Bandra, Mumbai |
| Qualification | N/A |
| Hobbies | Playing Table Tennis and Bowling |
| Marital Status | Unmarried |