Shoaib Ibrahim is a Hindi television actor from India. He is best known for his role as Prem Bhardwaj in the famous Colours TV drama Sasural Simar Ka. In 2017, he took part in the dancing reality show Nach Baliye 8 on Star Plus.
Early Life and Education
Shoaib Ibrahim was born on June 20, 1987, in Bhopal, Madhya Pradesh, India. He hails from a middle-class Muslim family and had a modest upbringing. Shoaib completed his schooling at a local school in Bhopal and later pursued a degree in Computer Science Engineering.
Career Beginnings
After completing his education, Shoaib's passion for acting led him to try his luck in the entertainment industry. He started his career with modeling assignments and soon caught the attention of casting directors. In 2009, he made his television debut with the show "Rehna Hai Teri Palkon Ki Chhaon Mein," where he portrayed the character Karan.
Rise to Fame
Shoaib gained significant recognition and popularity through his role as Prem Bharadwaj in the hit television drama series "Sasural Simar Ka." The show, which aired from 2011 to 2018, made him a household name and garnered a massive fan following. His portrayal of Prem, a loving and devoted husband, resonated with the audience and earned him critical acclaim. Here is a list of Shoaib Ibrahim's work:
| Serial/Show | Role | Year |
| --- | --- | --- |
| Rehna Hai Teri Palkon Ki Chhaon Mein | Karan | 2009 |
| Sasural Simar Ka | Prem Bharadwaj | 2011-2018 |
| Koi Laut Ke Aaya Hai | Rishabh Singh Shekhari | 2017 |
| Ishq Mein Marjawan | Abhimanyu Singh | 2019 |
| Jeet Gayi Toh Piya Morey | Adhiraj Rajawat | 2017-2018 |
| Mere Sai – Shraddha Aur Saburi | Abir | 2018 |
Personal Life
Shoaib Ibrahim's personal life has garnered significant attention from his admirers. He is wedded to Dipika Kakar, a notable television actress, with whom he crossed paths on the sets of the popular series "Sasural Simar Ka." The couple exchanged vows in a lavish ceremony held in February 2018, graced by the presence of their intimate circle of friends and family. Their enduring relationship serves as a source of inspiration, exemplifying unwavering love and unwavering support for one another. As of June 21, 2023, the couple joyously welcomed their firstborn son, marking a new chapter in their lives.
Achievements and Awards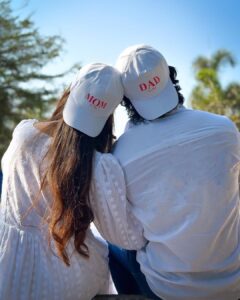 Shoaib Ibrahim's talent and hard work have been recognized with several awards and accolades. He has received multiple nominations and won prestigious awards for his remarkable performances on television. His portrayal of Prem in "Sasural Simar Ka" earned him the Best Jodi Award alongside Dipika Kakar at the Zee Gold Awards.
Conclusion
Shoaib Ibrahim's remarkable journey from humble beginnings to achieving renown as an actor is undeniably inspiring. His unwavering dedication, unbridled passion, and innate ability to forge a profound connection with the audience have elevated him to the status of a beloved icon within the entertainment industry. As he navigates his path forward, Shoaib remains poised to leave an indelible mark, propelled by his exceptional talent and unwavering commitment to philanthropic endeavors. Undoubtedly, his future shines brightly, promising further triumphs and an enduring legacy of excellence.
FAQs
1. What is Shoaib Ibrahim's age?
Shoaib Ibrahim was born on June 20, 1987. As of now, he is [current age] years old.
2. Is Shoaib Ibrahim married?
Yes, Shoaib Ibrahim is married to television actress Dipika Kakar.
3. Which television show made Shoaib Ibrahim famous?
Shoaib Ibrahim gained fame through his role as Prem Bharadwaj in the television series "Sasural Simar Ka."
4. Has Shoaib Ibrahim won any awards?
Yes, Shoaib Ibrahim has won several awards for his performances, including the Best Jodi Award at the Zee Gold Awards.
5. What philanthropic work is Shoaib Ibrahim involved in?
Shoaib Ibrahim actively participates in philanthropy, focusing on initiatives related to education, healthcare, and women empowerment.