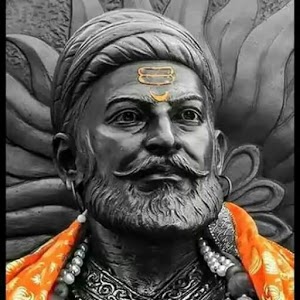 Chhatrapati Shivaji Maharaj was born on February 19, 1627 in Shivneri (Maharashtra) in the Maratha family. Shivaji's father was Shahaji and mother Jijabai.
Chhatrapati Shivaji Personal Life
He was an Indian ruler, who had created the Maratha Empire. He was a brave, wise, courageous and kind ruler. That is why he is accepted as a leading hero and immortal freedom fighter.
In fact, all the struggle of Shivaji was against the fanaticism and arrogance, which had been adopted by the people like Aurangzeb and those who built their umbrella. Otherwise, Veer Shivaji was a living symbol and symbol of nationalism. That is why they are also counted along with Maharana Pratap in the earliest national leaders.
He also have a proper education of Religion, culture and politics, after coming into contact with the supreme saint Ramdev, Shivaji became a fully-fledged patriot, kartvipayarayan and a cunning warrior.
In his childhood, Shivaji used to play the game of becoming a leader and fighting for the fort. As soon as he was in his youth, his real act became an attacked the enemies and won their fortresses etc.
Shivaji Maharaj Fight
Adilshah, ruler of Bijapur, when he not able to arrested Shivaji, he arrested Shivaji's father Shahaji. After knowing, Shivaji was burnt with fire. With the help of courage Shivaji liberated his father.
Then the ruler of Bijapur sent Shivaji to bring alive or dead, and sent his commander, Afzal Khan to the commander. He tried to play with Shivaji as his brother and try to kill Shivaji in his arms,But Shivaji was so sensible Afzal was killed by himself. As a result, his army ran away. Due to their bravery, they are accepted as an ideal and great person.
Chhatrapati Shivaji Maharaj Died
Chhatrapati Shivaji Maharaj died in Raigad after 3 weeks of illness in 3 April 1680.
Chhatrapati Shivaji Maharaj Images