Shefali Verma is India's international female cricketer. She is a right-handed batsman and also bowls off-spin with her right hand. In domestic cricket, she plays with the Haryana team. In this article, we are introducing the life of Shefali Verma. He is also giving information about some of the episodes related to his life.
(Here You are reading about cricketer Shafali Verma in Hindi.)
Biography
First of all, let us tell you that Shefali Verma writes her name as Spelling Shafali Verma Shafali. However, some people search only by writing their name Shefali.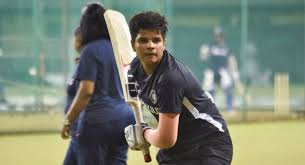 Shafali Verma was born on 28 January 2004 in the Rohtak district of Haryana. His father's name is Sanjeev Verma. Sanjeev Verma was also fond of playing cricket, but due to lack of adequate support and circumstances, he could not progress in this game. However, he tried his best to pursue his daughter in cricket.
The father started training his daughter early. However, he understood the need for professional training to advance to the professional level. The biggest problem he faced while teaching cricket to Shefali was to get an academy to learn cricket. At that time there was no academy in Rohtak to teach cricket for girls. Sanjeev Verma talked to several academies giving cricket training to boys, but no one agreed to train a girl with boys.
To overcome this problem, he found a way to cut Shefali's hair and gave it shape like a boy's face. At the young age of 9, Shefali became like a boy and was then hired to learn cricket at an academy. However, after some time, his school started the system of teaching cricket to girls but, since then, Shefali has remained in the same Tomboy look.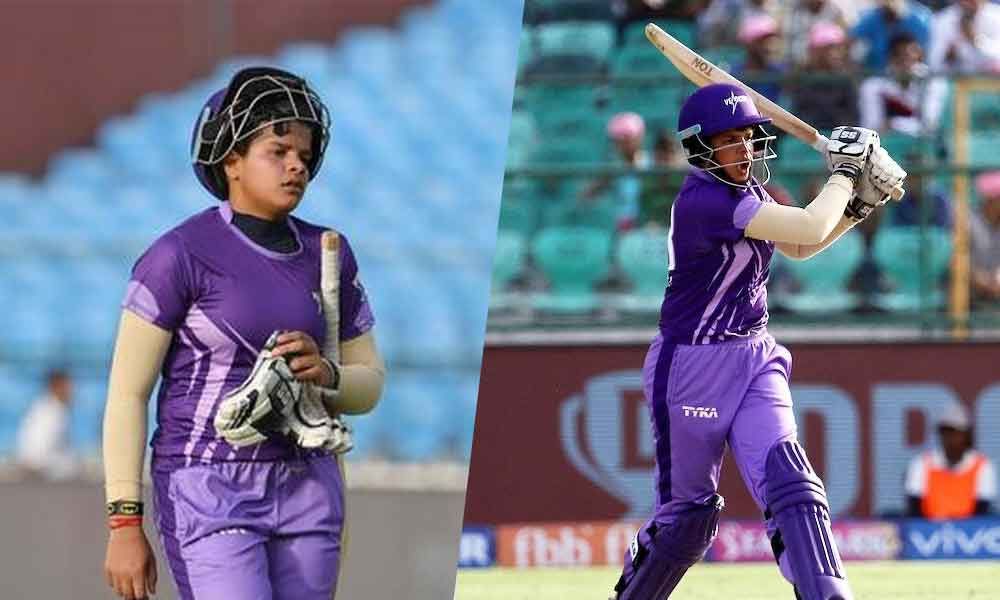 However, Sanjeev's relatives had various discouraging things. Someone said that there is no future in women's cricket, then someone warned about playing cricket with boys. But his firm intentions did not waver. And he continued every effort for his daughter.
Career
Shefali was later included in the Haryana women's cricket team. Later, he was included in the Velocity team led by Mithali Raj in India's Women's Mini IPL ie Women's T20 Challenge tournament. Velocity's team also reached the final of this tournament but lost to Harmanpreet Kaur-led Supernova.
Thanks to a good performance in home matches, international cricket soon opened for Shefali. In September 2019, Shefali was included in the Indian team for the Twenty20 series against South Africa. He was included in the squad after former Indian captain Mithali Raj retired from Twenty20 cricket.
On 24 September 2019, he played his first Twenty20 match. This is how Shefali entered international cricket. In this way, his father's dream of making his daughter an international cricketer came true.
In this way, at the age of 15 years 239 days, he got the opportunity to play his first international cricket match. The record of playing the youngest cricket in international Twenty20 cricket was also recorded in the name of Shefali. By the way, in any kind of international cricket, he is at number two in the order of playing the youngest international cricket from India.
Prior to this, Gargi Banerjee had played international cricket for India at an early age. Gargi made this record in the year 1978, playing 14 one day ODIs at the age of 14 years 165 days. It is noteworthy that the record of playing the youngest international cricket in men's cricket is named after Sachin Tendulkar, who got the opportunity to play international cricket from India at the age of 16 years 238 days.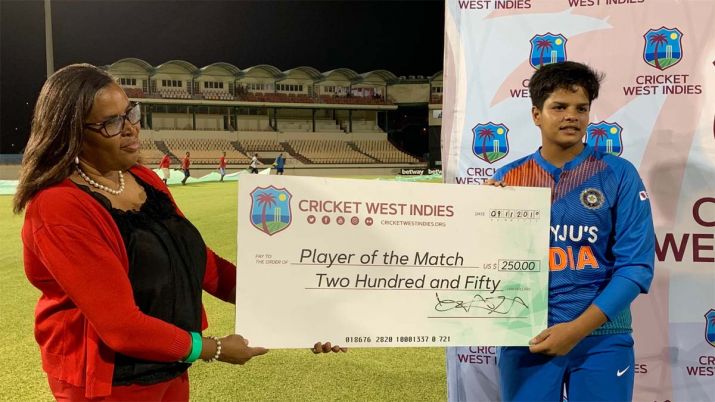 In the first match, Shefali's performance at the opening did not go as expected and she was dismissed for zero runs. The next two matches of this series were canceled due to rain, in the fourth match of Le Qin, Shefali showed her color. In this match played in Surat on 1 October 2019, Shefali scored 46 runs in just 33 balls while opening. In this innings, he hit 5 fours and 2 sixes.
In this match of 17–17 overs due to rain, the Indian team scored 140 runs with the help of Shefali Verma's Tabadtod 46 runs. In response, South Africa were able to score just 89 runs in 17 overs losing 7 wickets. Although the man of the match award went to Poonam Yadav, who took 3 wickets for 13 runs, Shefali's batting brought him headlines across the country.
Fact About Shefali 
Shefali considers India's great cricketer Sachin Tendulkar to be his role model. When Shefali was younger, she saw the fire of Sachin Tendulkar in the ground of Lahli. The year 2014 was going on. People flocked to the ground of Lahli to see Sachin. As much as the crowd was inside the ground, it was also outside the ground. Then Shefali felt that it is very important to be a good cricketer in India. Since then, he took the dream of becoming a big cricketer into his heart and started hard work.
Whether 'Zee News' or 'The Hindu', they never have to worry about funds. In name of saving democracy, they get money from various sources. We need your support to run this website. Please contribute whatever amount you can afford.
Summary
Comments