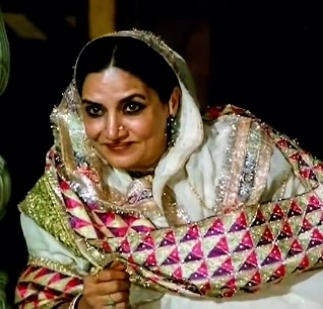 Shaukat Kaifi Azmi Biography
Shaukat Kaifi was an Indian theater and film actress. Her husband was the Urdu poet and lyricist, Kaifi Azmi. Both of them were leading lights of the (IPTA) Indian People's Theatre Association and the (IWA) Progressive Writers Association , which were the cultural platforms of the Communist Party of India.
Shaukat Kaifi Age
Shaukat Kaifi Age was 93. She died  (21 October 1928 – 22 November 2019).
Shaukat Kaifi Family
Shaukhat Kaifi married to noted Urdu poet, Kaifi Azmi. They had two children together, Shabana Azmi (b. 1950), a renowned actress of Indian film industry and Baba Azmi, a noted cameraman, and is part of the Akhtar-Azmi family.
Shaukat Kaifi Early life
Shaukhat Kaifi was born into a Muslim family in Hyderabad State in a noble family.
Shaukat Kaifi Book
Buy Shaukat kaifi book:
1)Yaad Ki Rahguzar  (Hindi, Hardcover, Kaifi Shaukat).
Link: http://fkrt.it/aSkOp4uuuN
Language: Hindi
Binding: Hardcover
Publisher: Rajkamal Prakashan Pvt. Ltd
Genre: Biography & Autobiography
ISBN: 9788126710829, 9788126710829
Pages: 152
2) Kaifi & I (English, Hardcover, Kaifi Shaukat)
Buy Now: http://fkrt.it/OmTJqPNNNN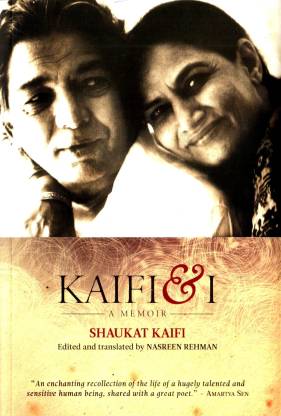 Language: English
Binding: Hardcover
Publisher: Kali for Women
Genre: Fiction
ISBN: 9788189013752, 9788189013752
Pages: 250
Shaukat Kaifi Movies
Year
Film
Role
2002
Saathiya
Bua
1988
Salaam Bombay!
Brothel owner
1986
Congregation (Anjuman)
1984
Lorie
1982
Bazaar
Hajan Bi
1981
Umrao Jaan
Khanum Jaan
1977
Dhoop Chhaon
The Pundit's wife
1974
Faslah
Parvati S. Chandra
1974
Scorching Winds (Garam Hawa)
Jamila, Salim Mirza's wife
1974
Jurm aur Sazaa
Rajesh's Mother
1974
Woh Main Nahin
1970
Heer Raanjha
1964
Haqeeqat
Source: Wikipedia
Shaukat Kaifi Career
She is an integral part of the (IPA) Indian People's Theatre Association, and member of the Communist Party of India. She played the role of Khannum jaan in Umrao Jaan(1981), the same role was played by her daughter Shabana Azmi in the 2006 remake of the same name.
She wrote a biography, Kaifi and I, which has also been adapted to a play Kaifi aur Main. It premiered in Mumbai in 2006 on the 4th death anniversary of Kaifi Azmi.
Shaukat Kaifi Death Reason
The actress passes away at her Juhu home of age-related ailments late on Friday evening at the age of 93 due to cardiac arrest. She was buried at the Sunni Kabristan in Versova suburbs at 4:30 pm, 3 rows away from her husband Kaifi Azmi.
Shaukat Kaifi Images