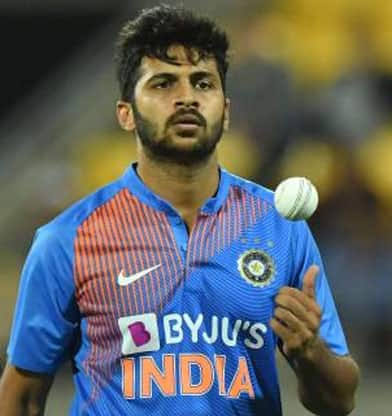 Shardul Thakur IPL 2021 Biography Age, Height, Early Life,Education, Family, Wife, Career, Personal Information
Shardul Narendra Thakur is an Indian international cricketer. He plays first class cricket for Mumbai and is a member of Chennai Super Kings in IPL 2021.
Early Life And Family
Thakur was born on 16 October 1991 in Maharashtra. His age is 29 years. His height is 5 feet 9 inches. His main role in cricket is as a bowler. He is a right handed batsman and right arm medium fast bowler. 
Career
Earlier in his school cricket Shardul hit six sixes from six balls in an over while representing Swami Vivekanand International School Borivali. In November 2012 he made his first class debut for Mumbai against Rajasthan at Jaipur in the 2012-13 Ranji Trophy. He made his List A debut on 27 February 2014 for Mumbai in the 2013-14 Vijay Hazare Trophy.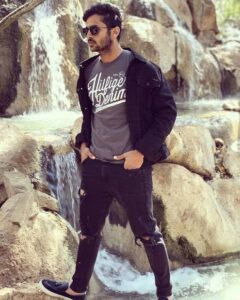 In 2016 he was named in India's 16 main Squad for the test tour of West Indies but he didn't play. He made his one day international debut in 2017 against Sri Lanka. He became the second Indian cricketer to wear the number of 10 Jersey after Sachin Tendulkar, which raised various controversial comments in social media. Later he changed his jersey number to 54 due to controversy. on 29 November 2017 Board of Control for cricket in India retired Tendulkar's number 10 Jersey. 
Shardul made his Twenty20 International debut for India against South Africa in February 2018. In January 2021 he scored his Maiden test 50,a crucial one in the first innings of the 4th test match at Brisbane against Australia in the 2020/ 2021 India tour of Australia. 
He was bought by Kings XI Punjab in 2014 IPL auction. He made his IPL debut against Delhi Daredevil. He played fewer matches in 2019 Indian Premier League for Chennai Super Kings, where he played in the final where he took two wickets against Mumbai Indians. In the 2021 IPL he is playing for Chennai Super Kings. 
In February 2020 Shardul Thakur was signed up as the brand ambassador for Tata Power Limited. 
Personal information
Name -Shardul Thakur
Born – 16 October 1991
Birth Place – Maharashtra
Age – 29 years
Height – 5'9
Professional – Cricketer
Batting – Right Handed
Bowling – Right Arm Medium Fast
Role – Bowler
T20 Team – Chennai Super Kings