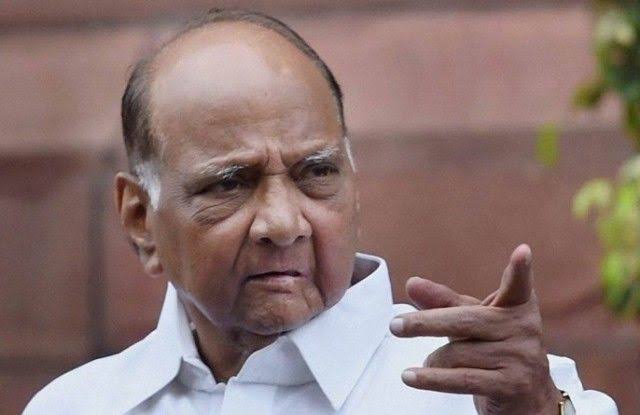 Sharad Pawar Biography ,Age ,Family, Early Life, Political Career, controversies, Awards and Honours Personal Information
Sharad Pawar is an Indian politician with over 60 years of public service during his long career Pawar has served as the Chief Minister of Maharashtra on three occasions and held the post of Minister of Defence and minister of agriculture in the Government of India he is president of the National Congress party NCP
which he founded in 1999 after separating from the Indian National Congress lead the NCP delegation in the Rajya Sabha the upper chamber of the Indian parliament he is the one of founders of Maha Vikas aghadi a post poll alliance in Maharashtra between Shivsena,NCPand INC.
Early Life And Family
Sharad Pawar is born on 12 December 1940 he is one of the 11 children born to Govind Rao Pawar and his wife shardabai Pawar the ancestors of Govinda had moved to Baramati from the nearby Satara district Govind had a long career in Baramati farmers cooperative he also managed Shahu boarding a student hostel in 1940.
Sharad Pawar went to brihan Maharashtra college of commerce for his higher studies in Pune most of the words siblings were well educated and successful in their respective profession.
Political career
Sharad Pawar first political Act was when as a school boy he organised a protest march for goan Independence in Pravaranagar in 1956. AIT college he was active in student politics. Young Pawar preferred the Congress Party and joined Youth Congress in 1958 heroes to become the President of Pune district Youth Congress in 1962 by 1964 he was one of the two secretaries of Maharashtra Youth Congress and in regular contact with bigWigs of the party.
At a young age of 27 in 1967 was nominated as the candidate for the Baramati constituency for the Maharashtra Legislative Assembly over more established members by the undivided Congress Party. In 1978 Sharad Pawar drop away from the Congress party to form a coalition government with the Janata Party in the process at the age of 38 he became the Angus Chief Minister of Maharashtra the progressive Democratic Front government was dismissed in February 1980 following Indira Gandhi return to power.
In 1984 for the first time he won the Lok Sabha election from the Baramati parliamentary constituency after the 2004 Lok Sabha elections Pawar joint the United progressive Alliance government headed by Prime Minister Manmohan Singh as the minister of agriculture he faced several crisis and controversies during his tenure as agriculture minister in 2007 BJP asked for Pawar resignation after a leading he was involved in multi crore Indian rupees cam involving wheat imports.
At present Sharad Pawar is a member of Rajya Sabha he was elected to the body in April 2014 for a 6 year term he lost his ministry position when the BJP LED NDA defeated the ruling UPA government in which power was the minister of agriculture in the general elections of 2014 Hindi 2019 elections to the Lok Sabha powers NCP and Congress party had a seat sharing arrangement.
Controversies of Pawar
1.Stamp Paper Scam
2. Criminal Link
3. Land Allotment
4. Ipl Exemption From Tax Controversy 5. Asset Declaration
6. Niira Radia Validations
7. Lavasa
8. Comments On The 2010 Pune Bombing
9. Slapping Incident
10. Turban Controversy
Award and Honour
In 2017 Pawar was honoured with the Padma Vibhushan India's second highest civilian award on the Recommendation of Narendra Modi – LED BJP government.
Personal Information
Name – Sharad Pawar
Born On – 12 December 1940
Father – Govindrao Pawar
Mother – Shardaben Pawar
Profession – Politician
Political Party – Nationalist Congress Party
Other Political Affiliations – Indian National Congress
Wife- Pratibha Pawar
Children – Supriya Sule
Residence – Baramati,pune
Education – Bachelor Of Commerce
'$'
Whether 'Zee News' or 'The Hindu', they never have to worry about funds. In name of saving democracy, they get money from various sources. We need your support to run this website. Please contribute whatever amount you can afford.