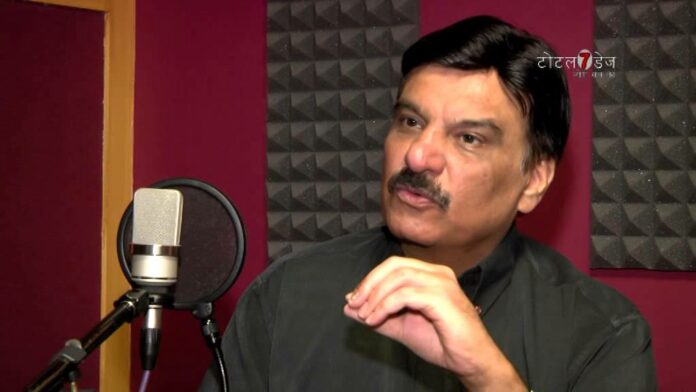 Shammi Narang
Shammi Narang

Born
25 November 1956

Delhi

Residence
New Delhi, India
Nationality
Indian
Education
Post graduate degree in Metallurgical Engineering
Alma mater
YMCA / IIT, Delhi
Occupation
Voice artist, emcee, entrepreneur.
Known for
National News Presenter, Voice of Delhi Metro, Director of Pindrop Media Group

Spouse(s)

Deepinder Kaur alias Dolly Narang
Website
www.pindropmediagroup.com
Shammi Narang is an Indian voice-over artist, ex news anchor, emcee and entrepreneur based in Delhi.Graduating with an engineering degree, Narang first got into the voice-over profession by working in the Hindidivision of Voice of America. Later he was selected from among 10,000 candidates into Doordarshan, which was then the only channel in India, and became the 'face of Doordarshan news reading' and Indian Television in general during the 1970s – 80s. His rendering of Sarab Sanjhi Gurbani has become the voice of Sikhs globally as well.
After the advent of satellite television which brought down the TRP ratings of Doordarshan, Narang left the channel and instead started training upcoming and budding news anchors, journalists, voice-over artists and emcees.
All Hindi in-train and in-station voice messages and announcements of the Delhi Metro, Rapid Metro Gurgaon, Mumbai Metro, Bangalore Metro, Jaipur Metro and the Hyderabad Metro Rail are recorded in Narang's voice.Narang is also the director of Delhi-based Pindrop Media Group.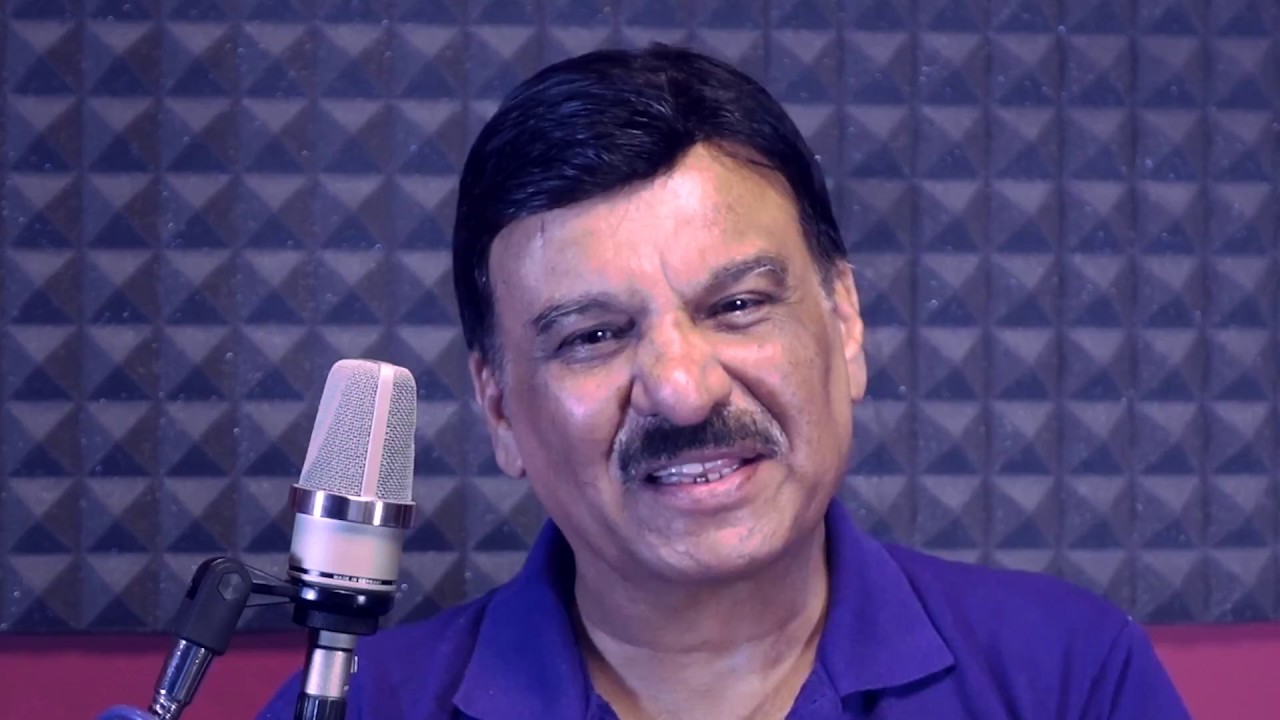 Early life and education
Narang's grandfather was a Sikh belonging to the Indian Armed Forces and originally of Lahnda origin. His father served the Indian Army. Narang graduated with an engineering degree and was motivated by his father to indulge in hobbies such as stunt riding. He worked as a stunt rider for Escorts. He did his post-graduation in metallurgical engineering with the intention to take up a 'Sarkari' (government) job. Narang is also a 'semi-trained' singer.
Personal life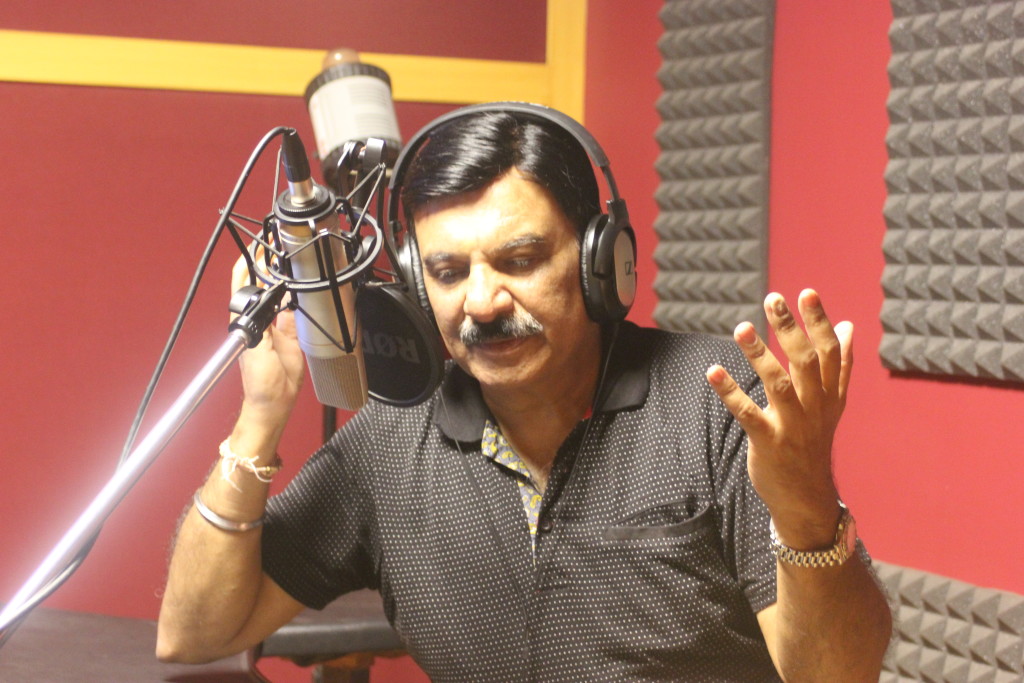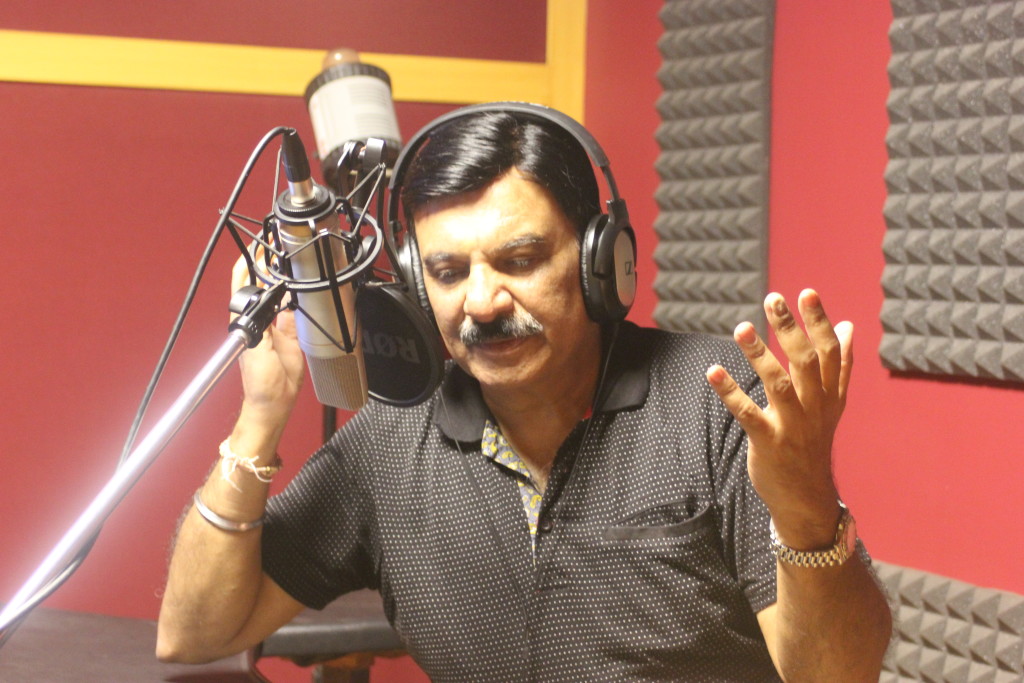 Narang is married to Dolly Narang, who hails from Chandigarh. Dolly is a disciple of music composer Jaidev and gives Ghazal performances. The couple has a son and lives in South Delhi.
Pre Doordarshan days
Narang made his foray into the voice-over industry with Voice of America. Flanger, a technical director of the United States Information Service (Delhi), spotted Narang in the then-newly built IIT, Delhi campus auditorium and asked Narang to assist him in his sound testing. Flanger saw the potential in Narang's voice and promptly referred Narang to Shastri, a Hindi scholar, who groomed Narang to take over the Hindi division of Voice of America. After his post-graduation, he joined Larsen & Toubro as a marketing professional and was working there for a while. Later, his love for adventure made him join Escorts as a stunt rider, inspired by Rishi Kapoor, a character from the film Bobby. While at it, he had an accident in the late 1980s which is the reason behind his misshapen nose.
Whether 'Zee News' or 'The Hindu', they never have to worry about funds. In name of saving democracy, they get money from various sources. We need your support to run this website. Please contribute whatever amount you can afford.