While the dispute with Ramya is going on…!
Senior actors Naresh and Pavitra finally got married. Both of them entered into marriage between close friends. On this occasion, Naresh shared a video about the wedding on his Twitter account.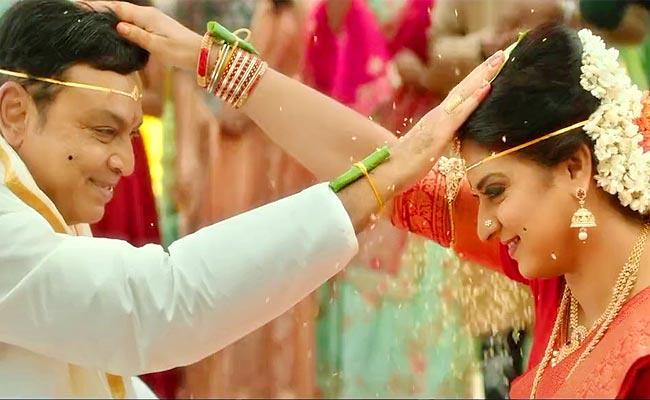 He revealed the fact that they got married saying one holy bond.. two minds.. three thorns.. seven steps. The couple asked for your blessings.
Meanwhile, while the dispute between Naresh and his wife Ramya is still going on, it is remarkable that they got married recently. It is known that Ramya vowed that she would not divorce Naresh under any circumstances and would not allow him to marry Pavitra. Naresh also lodged a complaint at the police station that recently his house was attacked by thugs and that Ramya was behind the incident. Marrying Pavitra without resolving the issue of divorce with Ramya has become a topic of discussion.
It is known that in the past Naresh and Pavitra had a fight when Ramya went to a hotel room in Bangalore. He repeatedly accused Ramya of harassing him for money. In the past, Naresh revealed on Twitter that Pavitra and he are going to get married. Now it is remarkable that the wedding is taking place without any publicity. Pavitra was married in the past. Disagreement in marital life led to divorce. Now Pavitra is sharing a new life with Naresh.
More than one woman has come and gone in Naresh's life. Now Pavitra has come as a new one. Let's see how Ramya reacts to Naresh's marriage.