Ruhi Singh, born on October 12, 1995, is a well-known Indian actress, former Miss India, and outstanding model who has made significant contributions to the Hindi cinema industry and television. She has made a huge impression in her chosen job path due to her appealing personality and outstanding talent. Ruhi Singh's diverse performances have received great acclaim, cementing her place as a notable figure in Indian entertainment. Singh has appeared in the Emmy-nominated documentary The World Before Her, as well as the critically praised online series Chakravyuh and Runaway Lugai. She has captured the hearts of millions with her captivating presence and extraordinary talent.
Early Life and Education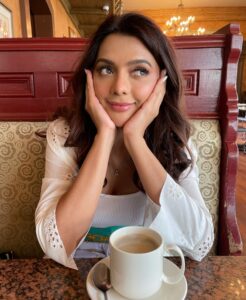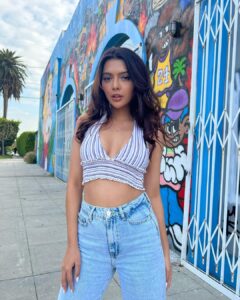 Ruhi Singh, hailing from the culturally rich city of Jaipur, had the privilege of a nurturing upbringing in her hometown. It was in this vibrant city that she successfully pursued her primary and secondary education, laying a strong foundation for her future endeavors. Jaipur, known for its historical heritage and academic institutions, played a pivotal role in shaping Ruhi Singh's formative years, instilling in her a sense of discipline, knowledge, and a deep appreciation for her roots.
Career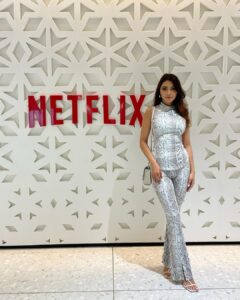 Ruhi Singh's modelling career began with her involvement in numerous beauty pageants. Her beautiful appearance, along with her confidence and grace, helped her win the coveted title of Miss India Global in 2012. This achievement thrust her into the spotlight and opened the door to a myriad of intriguing options.Singh represented India at the Miss United Nations pageant in Miami in 2012. Singh was included in the documentary The World Before Her. The Times of India called Singh one of the Top 25 Most Desirable Women in India (2014). Singh recently rose to the top of the Times Most Desirable Women 2020 list, ranking ninth, and will star in Netflix's forthcoming original programme 'Social Currency,' which will be released internationally in early 2022.
Personal Life and Beyond
While Ruhi Singh's professional career continues to develop, her personal life continues to pique the interest of her dedicated admirers. She, on the other hand, chooses to keep her personal life hidden from prying eyes in the media, focusing only on her job and the influence she can make via her work.
Conclusion
In conclusion, Ruhi Singh's story is a testament to the heights that can be achieved with talent, dedication, and a relentless pursuit of one's dreams.