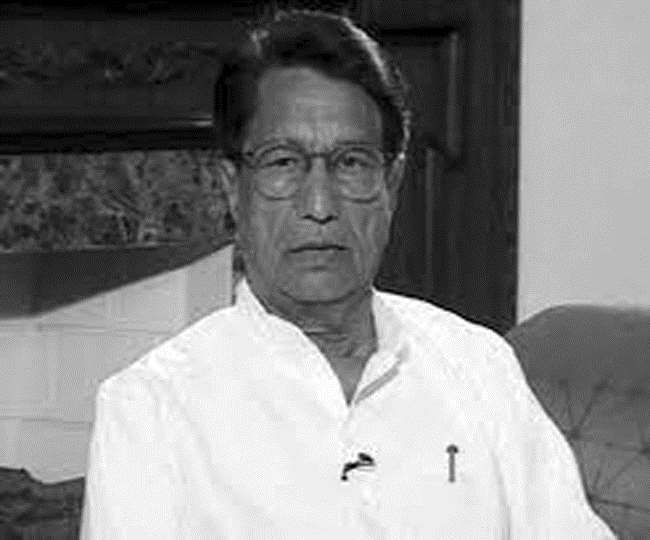 Gurugram: Former RLD president and former Union Minister Chaudhary Ajit Singh has died at the age of 82. Covid-19 was being treated for the infection. He is the son of former Prime Minister Chaudhry Charan Singh. Ajit Singh, a prominent leader from western Uttar Pradesh, was admitted to a private hospital in Gurugram on Tuesday after suffering from a serious lung infection. Covid confirmed on April 20. Jayant Chaudhary, the son and former MP, shared the news of the death on Twitter.
Ajit Singh has been a seven-time Lok Sabha member from UP. In the Union Cabinet, he was in charge of the Ministries of Aviation, Agriculture, Food, Industry and Commerce. Ajit Singh, the son of farmer leader Charan Singh, who was the Prime Minister of India for six months from 1979-80, worked in the IT sector in the US for 15 years before following in his father's political footsteps.
A graduate of IIT Kharagpur, he holds a bachelor's degree from the Illinois Institute of Technology in Chicago. He was first elected to the Rajya Sabha in 1986. Ajit Singh's RLD had a decisive influence in Jat-dominated western UP. Ajit Singh's political career was with the Congress, the BJP and later the Samajwadi Party.
Despite criticism from critics that he sided with the winners, his actions were ignored. VP Singh was the industry minister in the government. He later became the Food Minister in the PV Narasimha Rao government. He resigned from the Congress in 1996 and formed the LLD. He later joined the AB Vajpayee government as Agriculture Minister in 2001. It was part of the NDA until May 2003. He later joined the Congress alliance in the UP Assembly elections and joined the UPA.