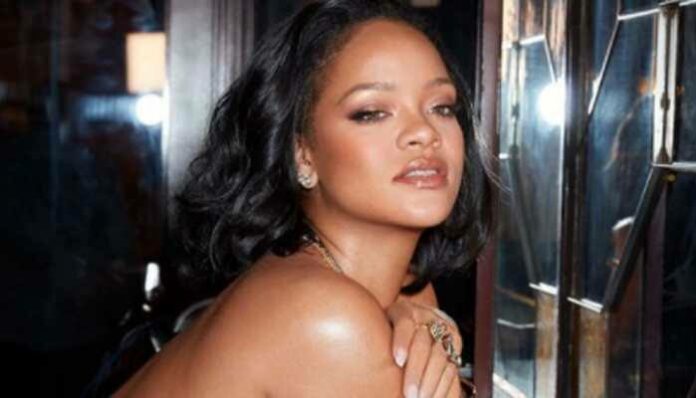 Rihanna Again In News
International singer Rihanna has once again sparked controversy on the side of the world. See wear a Ganesha pendant posing topless and dropped a picture on Twitter. She poses topless for a photo shoot and wearing a hindu lord ganesha's pendant. 
Posted her topless picture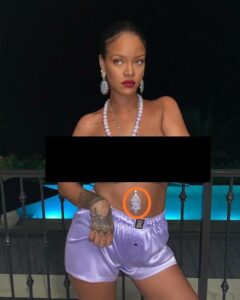 She posted her topless picture on Twitter taking her brand sevage x Fenty. In this photo that she shared on Twitter the singer was seen wearing pink shorts and a diamond studded Ganesha pendant.
The Bhartiya Janata Party was quick to slam Rihanna and also criticized Congress party for supporting her over the quit Breaking the ongoing farmers protest in India. Describing Rihanna is photo as insulting to Indian God and Goddesses he also blasted the Shiv sena for turning a blind eye towards it. 
Netizens slammed the Popstar for hurting the religious sentiments of a particular community. After posting this type of photos followers are trolling her. 
Earlier Rihanna hogged the limelight for tweeting on the Indian farmers protest in the capital city she posted a news claiming internet service being blocked in New Delhi made farmers protest. She tweeted about farmers on their support. 
'$'