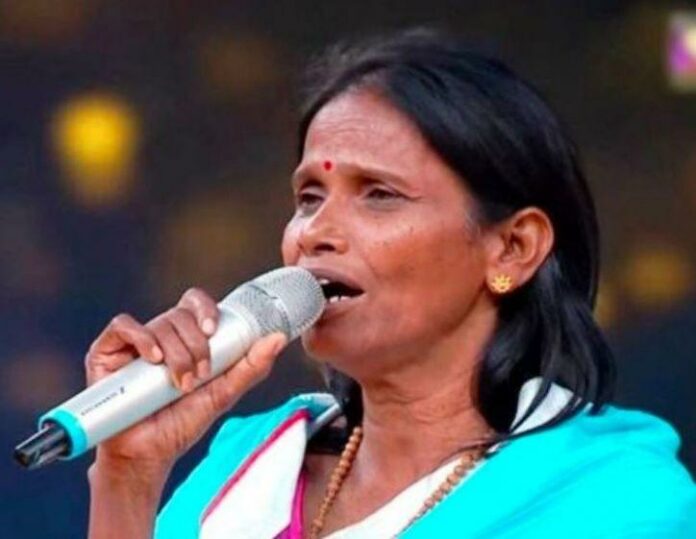 Basic Information and Family of Ranu Mondal
| | |
| --- | --- |
| Real Name | Renu Ray (Also known as Renu Mandal) |
| Born | 10, October 1959 |
| Hometown | Ranaghat, West Bengal |
| Favorite Singer | Lata Mangeshkar |
| Genre | Melodious Songs |
| Her Role Model | Lata Mangeshkar |
| Achievement | Became popular singer overnight by just a single Video on Social Media. |
Singing Journey of Ranu Mondal
When Ranu Mondal was 20 Years old, she used to sing in Club. At that time she was known by name Ranu Bobby. She soon left singing in the club as her family doesn't like this profession. After the death of her husband, she returned to her village and started singing at Railway Station to earn money for her living. Ranu used to sing at Ranaghat station in West Bengal which was witnessed by many but forgotten by all. Ranu often sang old songs. One day a Software Engineer, Atindra Chakraborty noticed her beautiful voice. Atinder, make a video recording of her song and put it on social media. In the Video Ranu was singing Lata Mangeshkar's Song, "Ekk Pyar Ka Nagma Hai". The Video got viral overnight and her voice got highly appreciated by common people and even by big Celebrities.
Social Media Profiles of Ranu Mondal
Ranu Mondaln Song With Himesh Reshammiya
Here is the video of Ranu Mondal and Himesh Reshammiya in the studio recording song "Teri Meri Kahani". Click on the thumbnail and Enjoy the video.
Whether 'Zee News' or 'The Hindu', they never have to worry about funds. In name of saving democracy, they get money from various sources. We need your support to run this website. Please contribute whatever amount you can afford.