Short Biography
Ramanand Sagar was an Indian film director. He is most famous for making the Ramayan television series, a 78-part TV adaptation of the ancient Indian epic of the same name, starring Arun Govil as Lord Ram and Deepika Chikhalia as Sita. This TV serial was then widely watched and liked across the country.
Born: 
29 December 1917, Punjab, Pakistan
Died: 
12 December 2005, Mumbai
Books: 
Bleeding Partition: A Novel
Children: 
Prem Sagar, Subhash Sagar, Moti Sagar, Neelam Sagar, Anand Sagar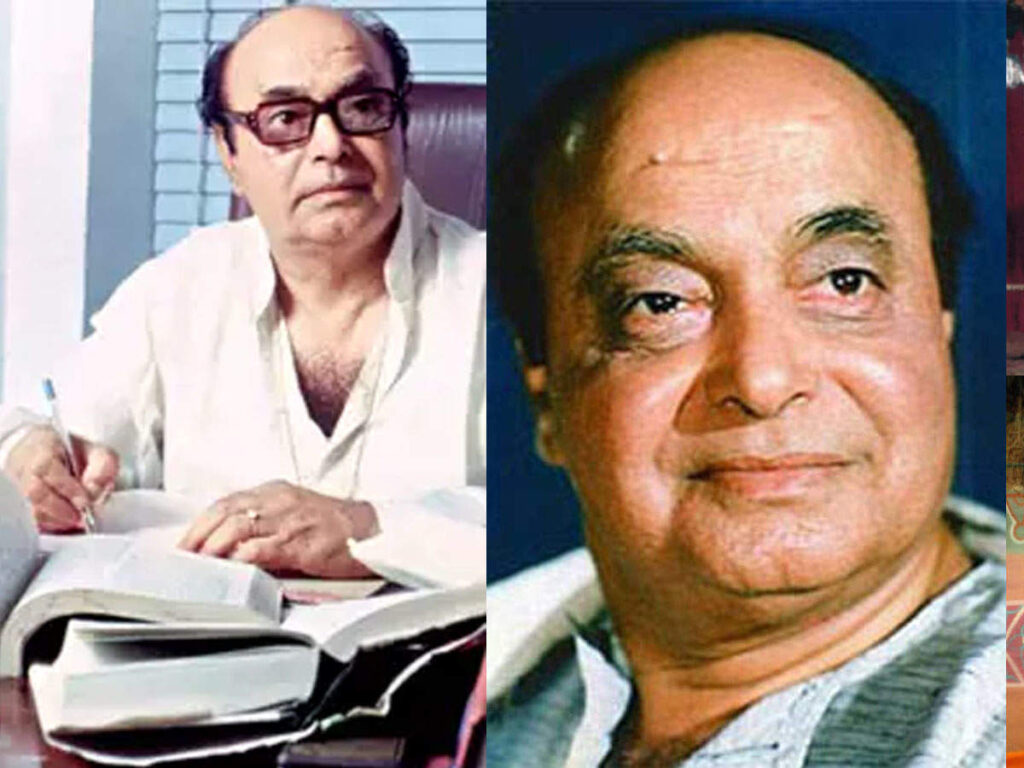 Biography
Ramanand Sagar migrated from Pakistan to India during partition. He worked as a peon, truck cleaner, soap vendor, goldsmith apprentice, etc. during the day and studied for his degree at night. He was a gold medalist in Sanskrit and Persian from the University of Punjab in 1942. He was also editor of newspaper Daily Milap. He wrote many short stories, novels, poems, plays, etc. under names like "Ramanand Chopra", "Ramanand Bedi" and "Ramanand Kashmiri".
Career
In 1932, Sagar started his film career as a clapper boy in a silent film, Raiders of the Rail Road. After partition, he relocated to Mumbai and started out as an assistant stage manager in Prithvi Theatres of Prithviraj Kapoor. Also, directed a few plays under the fatherly guidance of Kapoor. Along with other films that Sagar himself directed, he wrote the story and screenplay for Raj Kapoor's superhit Barsaat. He founded the film and television production company known as Sagar Films (Pvt. Ltd.) also known as Sagar Arts in 1950.
He produced and directed many films. He won the 1960 Filmfare Best Dialogue Award for Paigham which was directed by S. S. Vasan and starred Dilip Kumar, Vyjayanthimala and Raaj Kumar in lead roles. His successful directorial ventures in 1960s included Ghunghat and Arzoo. In 1964 he directed the classic Zindagi starring Rajendra Kumar, Vyjanthimala, Prithviraj Kapoor and Raaj Kumar. In 1968 he won the Filmfare Best Director Award for Ankhen. Ankhen was a spy-thriller starring Dharmendra and Mala Sinha. It was amongst the Top 10 Hindi films of the 1960s.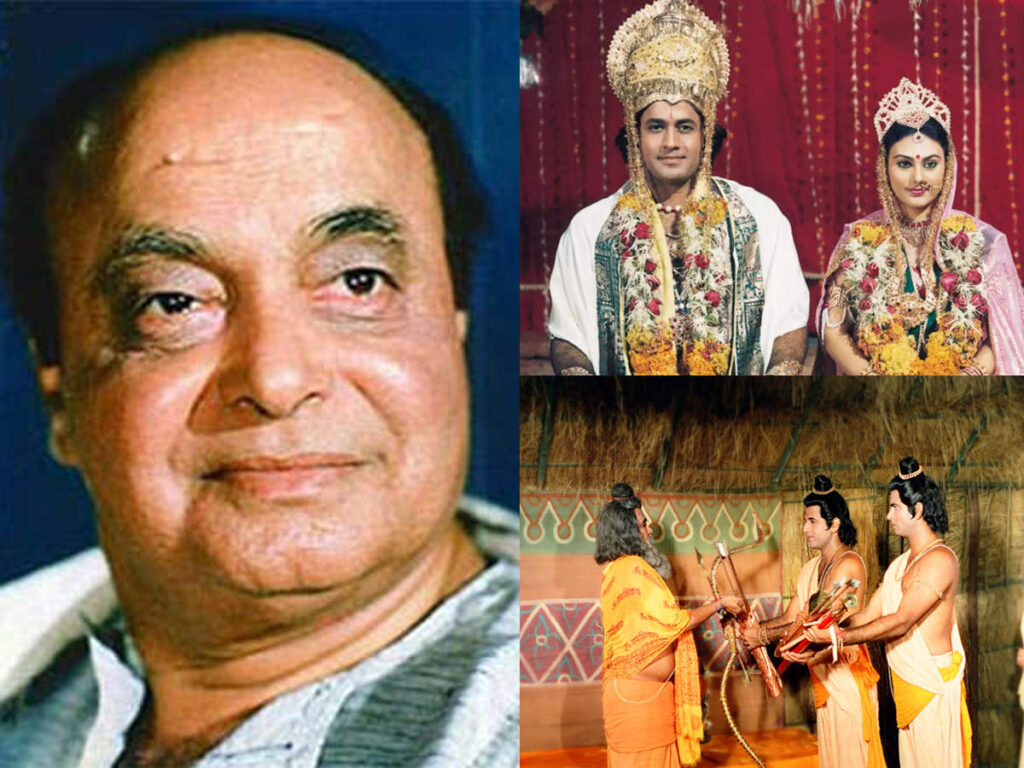 Some more information 
His films had a lukewarm response at the box-office during the decade of the 1970s and 1980s. In 1985 Sagar turned towards television. His Sagar Arts began producing serials based on Indian history. His Ramayan aired its first episode on 25 January 1987. The series was a huge hit among the audience and he became a household name post the launch of this series. After that, he directed some more mythological series such as Krishna and Luv Kush. He also made some fantasy dramas like Alif Laila and Vikram Aur Betaal which were also well recieved. For his contribution, he was fellicitated with the Padma Shri Award in the year 2000. The last television series that he directed was Sai Baba in the year 2005.
Honours & Awards
| AWARD NAME | AWARD CATEGORY | RECEIPT YEAR | RECEIPT FIELD |
| --- | --- | --- | --- |
| Padma Shri | Civilian Award | 2000 | Arts |
Death Info
He died on 12-12-2005 in Mumbai in the state of Maharashtra, India at the age of 88.
|  DEATHDAY |  DEATH PLACE |  DEATH COUNTRY |
| --- | --- | --- |
| 12 December, 2005 | Mumbai, Maharashtra | India |
Whether 'Zee News' or 'The Hindu', they never have to worry about funds. In name of saving democracy, they get money from various sources. We need your support to run this website. Please contribute whatever amount you can afford.
Comments