Rajkumar Santoshi, famed for films like as 'Khakee,'  'Andaz Apna Apna,' 'Ghayal,' 'Ajab Prem ki Ghazab Kahani,' 'China Gate,' and 'The Legend of Bhagat Singh,' returns to the director's chair after a nine-year break with 'Gandhi Godse Ek Yudh'.
His most recent film was 'Phata Poster Nikhla Hero,' which starred Shahid Kapoor and Ileana D'Cruz.
'Gandhi Godse Ek Yudh' highlights the conflict between Mahatma Gandhi's and Nathuram Godse's diametrically opposed views.
The filmmakers recently released a video announcing the film. The soundtrack will be composed by Oscar and Grammy winner A. R. Rahman.
The film is a PVR Pictures release, produced by Manila Santoshi of Santoshi Productions LLP. On Republic Day, January 26, 2023, the film will be released in theatres.
Biography of Rajkumar Santoshi
Name:            Rajkumar Santoshi

Born:              17 July 1956
Birth Place       Chennai
Age                 66 years
Nationality       Indian
Profession        Bollywood Film Director
Marital Status:  Married
Wife's               Manila Santoshi
Children            Ram, Tanisha
Awards             Filmfare Award
Birth and education of Rajkumar Santoshi
Rajkumar Santoshi was born in Chennai state of India. Simultaneously, when he was five years old, he relocated from Chennai to Mumbai. Rajkumar Santoshi has studied only till 10th standard. He left his 11th-standard studies midway.
Rajkumar Santoshi's family
Rajkumar Santoshi is survived by his wife and two children. His wife's name is Manila, while his son's name is Ram, and his daughter's name is Tanisha. Rajkumar Santoshi's father used to be a well-known producer and director in Bollywood. His name is P.L. Santoshi was there and he also worked in South Indian films. While working in Tamil films, he met Rajkumar Santoshi's mother. After which he married Rajkumar Santoshi's mother. And this was his father's second marriage.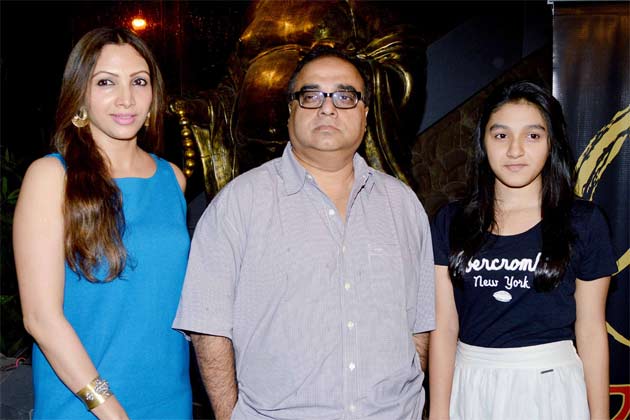 Bad phase of Rajkumar Santoshi's life-
When Santoshi was five years old, his father came back to Mumbai from Chennai and along with him Santoshi also started living in Mumbai. But his father could not find much work in Mumbai and he started living with his family in a rented house in Thane. At the same time, Santoshi also wanted to become a director, so he left his studies midway and started working with his father. Santoshi's father died in the year 1978 and all the responsibility of his family fell on Santoshi. During this, the financial condition of his family members used to be very bad.
Beginning of Rajkumar Santoshi's career
Rajkumar Santoshi started working with Vidhu Vinod Chopra early in his career. After this, he learned to direct by staying with director Govind Nihalani. Santoshi considers Govind Nihalani as his guru and says that whatever he has learned today, he has learned because of Nihalani ji. Santoshi has worked in a total of five films with Nihalani ji.
Film made by Rajkumar Santoshi
In the year 1990, he made his first film. Which was titled "Ghayal," and was one of the most successful films of the time. After this film, he did 'Barsaat', 'Damini', 'Andaz Apna Apna', 'China Gate', 'Pukar', 'The Legend of Bhagat Singh', 'Ajab Prem Ki Ghazab Kahani', 'Phata Poster Nikla Hero'. made films like
Awards received by Rajkumar Santoshi
His first film 'Ghayal' made by Rajkumar Santoshi won many awards. Rajkumar Santoshi was given the Filmfare Award for Best Director for this film. At the same time, he was also given the Filmfare Best Director Award for the film 'Damini' made by him. In the year 2002, the film 'The Legend of Bhagat Singh' directed by him won the National Film Award.
love life of Rajkumar Santoshi
Rajkumar Santoshi and actress Meenakshi Seshadri worked together in many films. While working there, Santoshi fell in love with Meenakshi and wanted to marry her. But when he told his heart in front of Meenakshi, Meenakshi refused to marry him.
Controversies related to Rajkumar Santoshi
Rajkumar Santoshi had to face a lot of trouble due to a revelation made by 90s actress Mamta Kulkarni. In fact, this actress accused Santoshi of casting couch and said that she was a victim of the casting couch when she was shooting for the film 'China Gate'. When he protested, his role was cut.