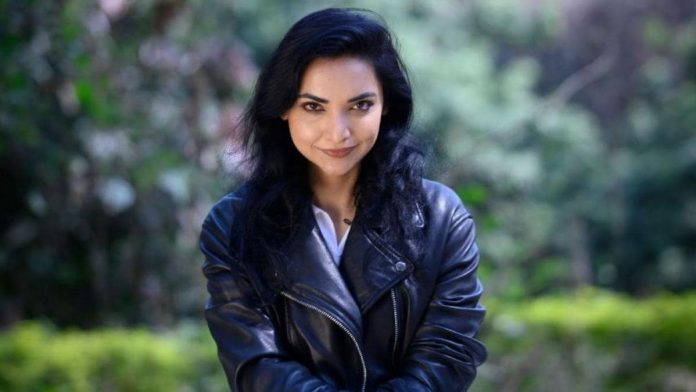 Pushpam Priya Choudhary is an Indian politician and social activist. She has made a grand entry into the world of politics.  And, the entry is nothing short of a dream for any politician – by projecting herself as the CM of candidate of Bihar. Her newly formed party Plurals is in the battle in the upcoming Assembly Election with novel techniques and communication.
Biography/Wiki
Little was known about Pushpam Priya before 8th of March, 2020. The full page ads on almost all newspapers of Bihar made people notice her in a rather shocking way. The name of her party is even more unique, and, of course, interesting – PLURALS.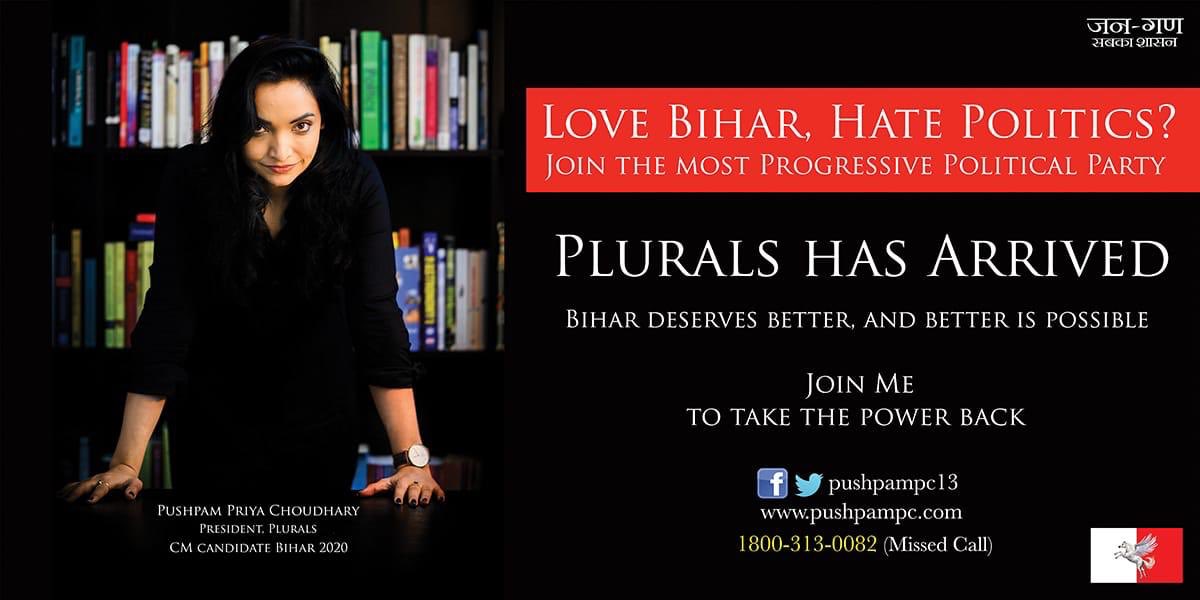 Career
Pushpam Priya Choudhary has spent a better part of her life in London. She has completed her higher studies from there. However, it is still not known who is funding her. Contrary to initial impression, Prashant Kishore is not linked with her political party, Plurals.
People might have noticed her on the Women's Day – 8th March. However, she was preparing for Bihar Assembly Election since last two years. She had even registered her party with the Election Commission of India in 2019. Her party symbol is flying horse, which is unique and hence should be allotted to her party by the EC.
She is currently touring Bihar and making youngsters join her party. The initial traction among educated class is encouraging.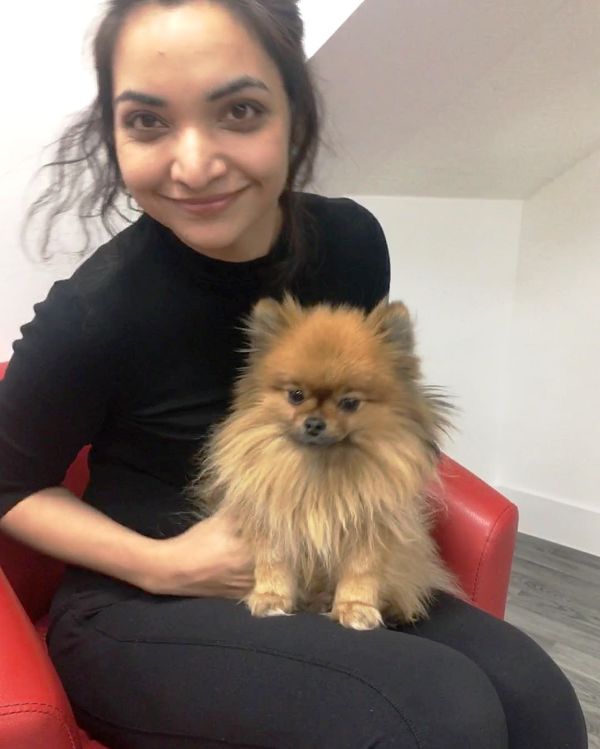 Personal Profile
Date of Birth :13 June
Age: 26 Years (2020)
Father: Vinod Kumar Choudhary, JDU leader
Mother:
Birth Place: Darbhanga, Bihar
Religion: Hinduism
Caste: Bhumihar
Educational Qualification:
Graduate: M.A. in Pub. Ad. from London School of Economics and Political Science
A. in Developmental Studies.
Family and Relationship: Single
Siblings: Not Known
Interview Video
Interesting and Lesser Known Facts
The cost for her advertisement on 8th March, 2020 was Rs. 25 lakhs. She is also making big investment in popularizing her party. The source of fund is still not known. However, she is asking people to donate for a better and vibrant Bihar on the official website of her party. : https://pushpampc.com/
Pushpam Priya is the daughter of a JDU leader Mr. Vinod Kumar Chaudhary, the former MLC and currently HOD of Sociology Department of Mithila University. Her uncle is the district president of JDU of Darbhanga. He has issued a statement and ridiculed Pushpam Priya calling it an obnoxious stunt.
She had also worked as the Creative Head of Bihar State Tourism Development Corporation (BSTDC).
The lock down and Covid – 19 scare has definitely made a big problem for her. She is still working hard and touring every nooks and corners of Bihar in hope of winning hearts of Biharis.