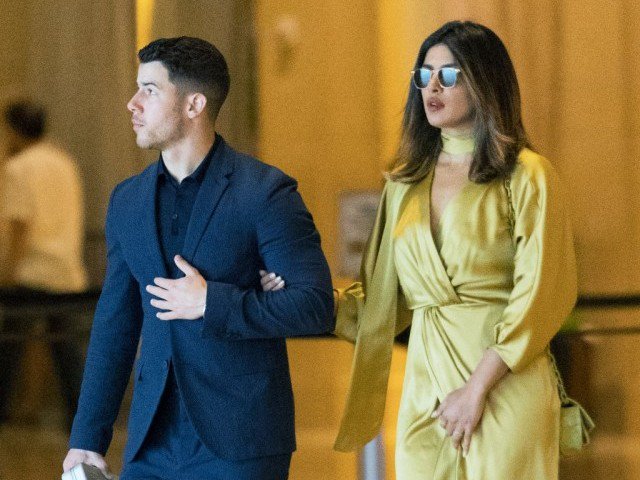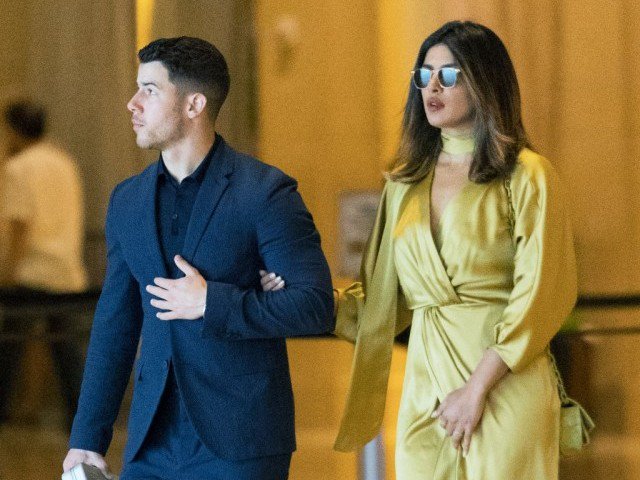 Priyanka Chopra and Nick Jonas got Engaged. 
After the two months of romance, The pop star Nick Jonas and the former "Quantico" actress Priyanka Chopra are engaged now.
It feels like it is only just the another day, that the duo had us postulating about dating rumors and obsessing over their teasing Instagram comments.
How they met:
In December 2017,Nick reportedly told Indo Asian News Service about his "new friend Priyanka Chopra". He admitted that they first met before attending the Met Gala together.
He said:
"We met through a mutual friend who she did Quantico with, this guy Graham and we met up like in New York the first time and the same day I think we found out that we are both going to the MET gala with Ralph Lauren".
That mutual friend "Graham Rogers", who stars in Quantico with Chopra and costarred with Jonas in the film Careful What You Wish For in 2015.
On May,1st,17
The duo arrived to the Met Gala red carpet together, both wearing Ralph Lauren closets. Chopra's look was a tench coat-inspired gown with an epic 20-feet train that completely took over the museum stairway.
On May,10th,17
Shortly after the Met Gala appearance, Priyanka appeared on Jimmy Kimmel show Live!! When the late night host questioned on whether she was dating Jonas, the actress dismissed the postulation.
She said:
"We were both wearing Ralph Lauren and we decided to go together. It was fun."
She added:
"We were at the same table. I mean, we know each other so we were just like, 'Hey let's go together,' and I was like, 'Okay, let's go together.' And it just ended up working out,".
On  May 25th,18 ,
A year after the Met Gala,The romance postulation began again.They were seen attending a Beauty and the Beast Live performance together at the Hollywood Bowl.
Early June 2018:
They openly flirt on Instagram.
The duo went on a commenting spree, nearly confirming their relationship on social media. Nick kicked it off by writing "that smile ❤" on a  picture of Priyanka laughing with her friends.
Images of Priyanka Chopra and Nick Jonas: