Peyush Bansal is a 36 year old (2021) Indian entrepreneur. He is the founder and the CEO of Lenskart, one of India's leading e-commerce portal for eyewear. He is famous for his generous funding approach towards Indian startups as seen on the Season 1 of the  television show shark tank India.
Education
Peyush Bansal was born on 26 April 1985 in New Delhi, India. He compleated  his schooling at Don Bosco High School and graduated from McGill University, Canada. He did his Post Graduation at The Indian Institute of Management Bangalore.In 2006, 
Peyush Bansal also received the British Association Medal awarded by McGill University.
Career
In 2006, Peyush Bansal worked as a program manager for Microsoft Corporation in the USA. Although, he worked for the company for about one year only.
Peyush Bansal established Lenskart and then held charge as the CEO, before that he worked as a programmer, and the setup of
searchmycampus.com
and Valyoo Technologies was also done by Peyush.
Personal life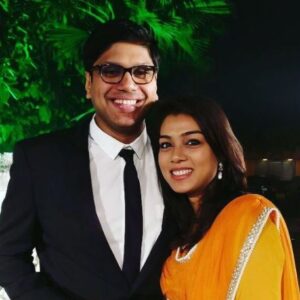 Nimisha Bansal is his wife. He is the son of Kiran Bansal. He also has an older brother. His hobbies are watching movies and playing basketball. He is also intrigued by the concepts of  human capital, organisational development, and financial relations.
Net worth
Currently peyush bansal is reported to be worth around $ 80 million (approximate).
Tags: Peyush Bansal biography, Shark Tank judge biography, Lenskart founder piyush bansal, Lenskart founder biography.